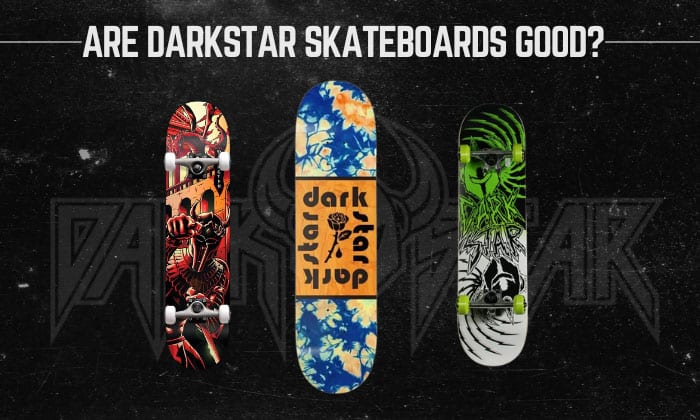 Each skateboard brand has a distinct trademark in the market. And these marks aren't only on the visuals but could also be on the performance and quality of materials.
Darkstar is one of these brands, owning a reputable image in skateboard wheels. But with continuous improvements in the sport, Darkstar became a skateboard-producing company.
But are Darkstar skateboards good? Yes! Keep reading as we learn its best features, functions, and limitations. By then, we'll know if it's a brand for us.
Overview of Darkstar Skateboards
As mentioned, skateboard brands often specialize in a part or two. And Darkstar works more on the wheels, their bread and butter. After its early birth in 1997 and from being a wheel brand, Chet Thomas found this brand getting sold to Dwindle.
Darkstar skateboards became part of Dwindle Distribution, one of the most prominent skateboard producers that have brought Almost, Enjoi, and other brands to the market. But what gave the brand more breakthroughs was Globe's acquisition of Dwindle.
Today, Darkstar is no longer a wheel brand but a platform famous for delivering quality skateboards.
Notable Features of Darkstar Skateboards
1. Performance and Design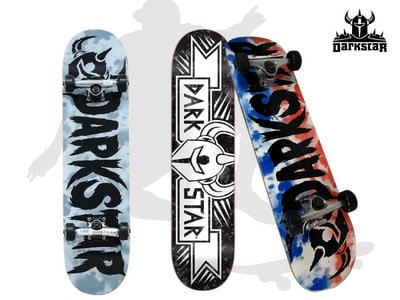 Most skaters will affirm that Darkstar is a skateboard to consider for beginner and intermediate riders. These boards come built with maple durable decks, positively called for being unbreakable.
Statistics even confirm that we can use these boards for at least a year to four years without severe damage.
But while Darkstar may not be the brand professional skaters look for, these skateboards still get the job done. They roll well, keep the riders steady, and allow more efficient learning and mastery.
Design-wise, Darkstar is among many brands showing exceptional artistry on its sturdy decks. Most of its boards contain images of snakes, skulls, or armored knights.
Components and Specifications
So, what makes a Darkstar skateboard? Let's see its bragging-about components.
2. Decks

Perhaps, a few skaters will fit it uncanny for a board to move off the traditional Canadian maple structure. But while Darkstar uses North American maple and birch wood, that doesn't mean its skateboards are flimsy or unreliable.
What makes these combinations durable is the brand's use of epoxy resin glue. Furthermore, the manufacturing process doesn't see the veneers getting pressed simultaneously but individually.
Size-wise, skaters can avail of a Darkstar deck with a width ranging from 7.25″ to 8.37″.
3. Trucks
We came across various Darkstar complete skateboards. And it's safe to say they use the same trucks in Tensor, the exact brand Darkstar's affiliates have.
Tensor skateboard trucks offer adequate quality, containing aluminium alloy on their structure. In performance, these Darkstar trucks grind well and turn the best.
4. Wheels
It might be surprising to see how good Darkstar wheels are until you discover it started as a wheel-specializing company.
From soft to hard, from least to most in size, Darkstar has all these wheels to suit your skating style and preferences.
However, some skaters often decide to modify their wheel setups as the Darkstar's bearings aren't the best they can get. Several Darkstar skateboards only come with ABEC 1 bearings. Reasonably, there are more bearings of better precision and quality around.
5. Prices
So, how much do Darkstar skateboards cost? Let's see some top-selling Darkstar models today.
Darkstar 10512147 Ultimate Rasta Fu7.625 Complete – $56.56
Darkstar Anodize Youth First Push – $84.99
Darkstar Slap FP w/Soft Wheels – $99.95
Darkstar Collapse FP Complete – $99.95
Darkstar Skateboard Complete Anodize Aqua/Purple – $99.99
6. Pros and cons
Here's a summary of the areas you may and may not like about Darkstar boards.
Padded collars
Old Skools fits almost any occasion
Suede accents for design and durability
Most Darkstar boards sold in Walmart tend to be low in quality.
ABEC 1 bearings prove to be a disadvantage in performance.
Is Darkstar Skateboards Any Good?
Yes! But like any other skateboard brand, Darkstar also has limitations. Nonetheless, its price is worth the deck's quality and construction and the craft of the rest of the parts. What's better is Darkstar also offers a warranty, ensuring that customers get that post-sale support and guarantee.
Skateboard Brands Comparison
How is Darkstar better, equally competitive, or inferior to other skateboard brands? Let's check these points.
1. Exceptional deck quality
We know that skateboard decks wear out and deteriorate over time. But the good thing about Darkstar is it makes its boards last as long as possible. Some skaters even affirmed their Darkstar skates took more than four years before chipping.
Element is one of the brands that ensure this aspect with its skateboards. But Darkstar's Resin 7 Technology imposes the distinction more.
2. Backed by professional skateboarders
Darkstar is like other top brands like Almost, Birdhouse, Flip, and Globe, which came from the brilliant minds of professional skateboarders. With these people designing these boards, we feel more confident about the brand. Plus, we can idealize where the professionally designed skateboards work best based on their origin.
3. Type of bearings used
Darkstar's ABEC 1 bearings are a probable downside of the brand. While many individuals claim that ABEC ratings have nothing to do with skateboards, more skating experts prove that ABEC 7 cores like Globe's make an exceptional difference in precision and speed.
Top Darkstar Skateboards in the Market
Are you planning to get your Darkstar skateboard? Here's what we can suggest to you.
Full Nagel Metallic Dust
Harley Davidson Freedom
Onward Blue
Bulldog
Harley Davidson Legend Cruiser
Box Nagel Cruiser
Nagel Bachinsky
Molten
Rich Nagel cruiser
Conclusion
Having several options over a product you plan to purchase is fun. However, the selection process could be tedious if you do not know what to consider.
These concepts also apply to skateboards. We wouldn't know if a Darkstar longboard suits us or fits our budget. So, are Darkstar skateboards good? Yes, these boards are good in several aspects, including affordability.
While there are a few drawbacks, users and future buyers of this brand can affirm that it's worth the money, displays reasonable quality, and performs as expected.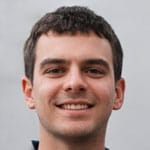 Hi, I am Charles Harris. I opened this site to write as much as I can about my biggest passion – skateboarding!
I started as a clumsy yet passionate rookie 10 years ago to now a still passionate yet much better skateboarder! But I have to tell you, the whole journey has always been fun and rewarding, indeed not without hardship.