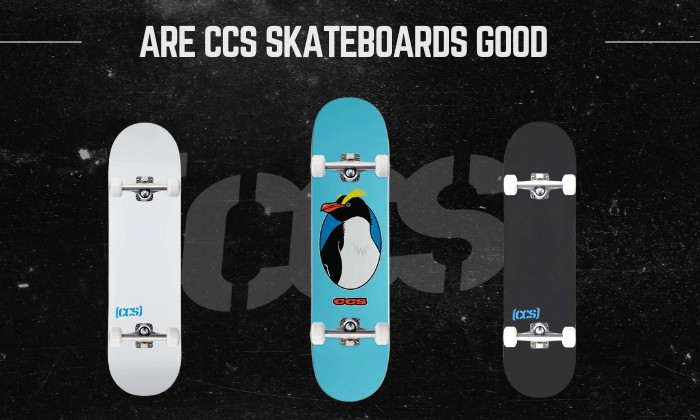 One of the prevalent determining factors when choosing skateboards is their price. Many skaters start from that aspect before they check the design and performance-related features of the item.
If you are such a skater, you might have already considered CCS skateboards at least once. And perhaps, you have asked, are CCS skateboards good?
Yes, CCS is ideal for beginner skaters, but not so much for those who have reached an advanced level. Keep reading as we deal more about this brand and assess if it's our best choice.
Short Overview of CCS Skateboards
California Cheap Skates, or CCS, started in the 1980s selling skateboarding apparel and safety gear.
From then on, CCS went through dynamic changes in its company structure. It had World Industries as a shareholder, sold Girl Skateboards, and ventured with Dwindle Distribution.
Years later, Enjoi acquired Dwindle. Despite these changes in ownership and structure, CCS continued to survive and is now one of the world's most famous brands in skateboard quality, cost, and performance.
Notable Features of CCS Skateboards
1. Performance and Design
How does a CCS skateboard perform?
First, CCS exhibits exceptional riding smoothness, like its classic profile. It doesn't look particularly impressive, but several skaters have tested its power. And their unanimous response is this board takes on streets and mini ramps without issues.
Second, CCS doesn't show problems when taken to ollies and similar tricks. It has pretty impressive pop and makes flip tricks more manageable for many skaters.
However, this brand's trucks may not be the best if you're grinding, sliding, or doing tricks that involve these wheel holders often. Most individuals affirm these trucks aren't as durable and wear-resistant as other brands, especially when grinding off curbs.
2. Components and Specifications
Many believe that CCS is an entry-level professional skateboard. Here's what composes it.
Most of the CCS skateboard decks we see on the market have a classic logo print with plain backgrounds, enough to say it's more like the brand's trademark.
But inside these simple and classic CCS deck graphics is a durable body. CCS uses maple, the famous wood material used on quality skateboards. With its 7-ply wood veneer construction, the deck can withstand various weather conditions.
CCS trucks are made from durable steel base plates, which results in high rebound bushings and decent responsiveness. Another note-worthy feature of the base plate is that it's open enough for skaters to loosen or tighten the nuts. In addition, the trucks are easy to remove and adjust.
With these, we can say that CCS trucks have optimum customizability. However, as pointed out above, these trucks aren't very durable, so grinding and performing tricks should be off the table.
CCS wheels are rated 78a and have a diameter of 54 mm. As such, these wheels are considered soft on the durometer scale, so I'd recommend using them for cruising—their soft, bouncy feel will allow you to roll over rough surfaces and cracks effortlessly.
CCS impresses with its fast-spinning chrome steel ball bearings. With their ABEC 7 rating, these bearings promise more precise rides with gentler and smoother movements.
Besides that, wheel bearings at this level are also durable and long-lasting.
Prices
Another significant factor in CCS' popularity is its price range. How much does a CCS board cost? Let's see below.
CCS Complete skateboards
Logo Skateboard Complete – $69.95
Kickflip 2000 Skateboard Complete – $79.95
Custom Cruiser Skateboard Complete – $119.95
Custom Skateboard Complete – $119.95
CCS skateboard decks
Flames skateboard deck – $39.95
​​You're Invited Skateboard Deck – $39.95
Toile Skateboard Deck – $39.95
Pros and Cons
Skaters might have varying opinions about CCS skateboards. But here are the more agreeable advantages and downsides of this board.
Reliable branding and industry experience
One of the most affordable boards
Perfect for beginners
Works well for street and ramp skating
Reasonably quality material construction
Easy to adjust and customize
CCS is not the best option for professional skaters.
The trucks are more vulnerable when grinding.
Is CCS Skateboard any Good?
It depends on the user. As mentioned, CCS does the job well for a beginner skateboarder. It escalates ollies, flips, and other fundamental tricks smoothly.
However, it will not be the same with professional or advanced skaters. Why? Skaters at this level engage with more technical and complicated tricks. And doing these with a base CCS setup will likely cause the board and its components to break down too soon.
Nevertheless, CCS is worth the gamble because of its affordable prices yet reasonably quality materials.
Comparison With Other Brands
Is CCS the cheapest functional skateboard ever? Does it match other brands in performance? Let's see the comparisons below.
There is no single preference when it comes to skateboard graphics. So, if you want a classic and simple finish, CCS will be ideal. On the other hand, if you prefer bolder graphics, Anti-Hero skateboards might be the perfect choice.
CCS being a good skateboard brand for beginners is already enough, given its price. However, there are brands like Jart that suit all skater levels.
CCS VS Darkstar and Baker
Like CCS, some brands offer skateboards at affordable prices. These include Baker and Darkstar. What's good about these three brands is they all offer quality constructed boards that even advanced skaters can rely on.
Furthermore, here are overviews about:
Top CCS Skateboards in the Market
Here are the best-selling skateboards in the market today.
T-Rex Mini Skateboard Complete
Ghost Mini Skateboard Complete
Kickflip 2000 Skateboard Complete
Logo Cruiser Skateboard Complete
Blank Maple Cruiser Skateboard Complete
Frequently Asked Questions
What to consider when buying CCS skateboards?
The selection is a tedious process given hundreds and thousands of skateboards, from CCS blank decks to CCS complete boards. Hence, CCS has these considerations to guide us.
Customization – Skaters should consider their weight, experience, and foot size.
Purpose – Why we need a skateboard will tell us the type and build we need.
Grip – The skateboard's grip should be sufficient to maintain the skater's safety.
Reliability – Reliability encompasses longevity aspects like durability, protection, and weather-proofing.
Design – How your skateboard looks also matters. So, choose the one that's most visually pleasing.
Cost – CCS is already an affordable brand. But its prices still differ to suit budget ranges.
Conclusion
Skateboarding isn't only flexible in skill level, age, or the skater's physical attributes. It's also versatile in price, offering everyone on a budget and those with enough margin. And CCS is one of the brands that prove it.
So, are CCS skateboards good? They are to some level. These skateboards exhibit adequate performance, quality materials, and an affordable price over most skateboards.
CCS might have a few downsides, but it brings the best performance out of its value.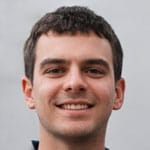 Hi, I am Charles Harris. I opened this site to write as much as I can about my biggest passion – skateboarding!
I started as a clumsy yet passionate rookie 10 years ago to now a still passionate yet much better skateboarder! But I have to tell you, the whole journey has always been fun and rewarding, indeed not without hardship.