A skateboard brand's reputation makes it either ignorable or attractive. For experienced skaters, a deck's worth examining not because of its looks but because of how impressive its brand has proven to be.
Let's take Santa Cruz, for example. Are Santa Cruz skateboards good? At least, the majority of skaters will say they're not trash. But whether they're the best or not will boil down to knowing more about the specific details of the skateboards.
So, it's time we conduct Santa Cruz skateboard reviews ourselves.
Notable Features of Santa Cruz Skateboards
Santa Cruz is one of the oldest skateboard brands around, but does this company make quality products? Let's check out the following attributes.
1. Performance and Design
Who does Santa Cruz fit well? How long do their skateboards last? Here's what experts say about this brand's build and performance.
Universal
Santa Cruz being universal does not only mean it offers various merchandise. Instead, it has a broad skateboard selection that works for any skater level.
Santa Cruz produces decks that are good for beginners, for adults, or advanced and professional riders. How? Its skateboards have different shapes and sizes that make them more adaptable to the user, such as 27" to 31.5" decks for users aged 3 to 16+.
Poppy and sturdy
Santa Cruz's skateboards are no less than thrilling. Its decks come with the optimum pop that skaters love. Such a feature allows us to perform tricks better with sufficient deck responsiveness.
What's better about Santa Cruz's maple material and Quad X technology is that they're durable, so riders get to use the boards longer.
Lightweight
Although a lot seems to go into a Santa Cruz design, such as the multiple layers of maple, carbon fiber, and fiberglass, skaters don't feel weighed down when riding the skateboard.
This brand's products are light, proving they're for every skater's age and level.
2. Components and Specifications
Let's see the catalysts for a Santa Cruz skateboard's performance and well-rounded brand image.
Deck
As mentioned, Santa Cruz decks are responsive and sturdy. And that's because the brand works with sturdy materials for its skateboards.
Santa Cruz also has various skateboard deck shapes and styles (such as fishtail and popsicle designs). Such variations enable skaters to find the perfect board for the street, parks, or their preferred skating location.
So, whether it's a cruiser or a regular skateboard you are looking for, Santa Cruz always has options.
Trucks
Sana Cruz skateboards may come with its original trucks or a collaboration with other brands. But like its deck, Santa Cruz's trucks are also durable.
These wheel holders have an aluminum body. What's good about these trucks is skaters can customize how soft they'll turn by working with various bushing hardness levels.
Wheels
Grip? Smooth turns? Santa Cruz wheels can provide these. This brand offers good quality urethane wheels calibrated into various hardness levels like the bushings. Hence, buyers can choose the perfect rollers based on their skateboard and skating style.
Bearings
Another contributing factor to a Santa Cruz skateboard's performance is its bearings. These wheel cores feature a durable steel body, like the skateboard's components.
But if we must highlight one aspect about these bearings, it's that they come lubricated. Thus, skaters can expect a smoother, faster, and more precise ride.
3. Price
Most Santa Cruz complete skateboards cost $109.95. The numbers are regardless of whether the skateboard suits a specific skater age group.
Meanwhile, Santa Cruz decks have a more varied price list. Here are some designs you should check out.
Delfino Tarot Pro (8 inches) – $67.95
Winkowski Sketchbook – $68.95
Winkowski Crystal Cave – $68.95
OBrien Reaper by Shepard Fairey – $84.95
McCoy Donut Dog VX – $91.95
4. Pros and Cons
It's time we list the areas you may and may not like about Santa Cruz skateboards.
Functional and comfortable for any skater age and level
Lightweight yet durable and responsive
Poppy
Reliable trucks, wheels, and other components
The prices aren't for a cheap skateboard.
Is Santa Cruz a Good Skateboard Brand?
At least one skater will affirm that Santa Cruz is a top brand by its name alone. Although it's often true, we cannot ascertain the skateboard quality without getting into the details.
Nonetheless, Santa Cruz is among the few brands with the most comprehensive selection of skateboards, parts, and merchandise. And these aren't merely skateboards for sale, but designs that can perform and guarantee long-lasting usage.
Their prices might require you to spend a bit more than a budget skateboard, but Santa Cruz skateboards are worth it.
You can see discussions about Santa Cruz Skateboard here:
Are Santa Cruz boards any good?
byu/Johngrannet inNewSkaters
Conclusion
Every famous skateboard brand today has started from the bottom. And what placed them at the top are factors like the products' quality and customer service. Santa Cruz is a concrete testament to this fact.
So, are Santa Cruz skateboards good? Absolutely! Some people will continue to talk about the brand's prices, but more people will praise its performance, durability, versatility, and comfort.
---
Top-rated skateboard brands in the world: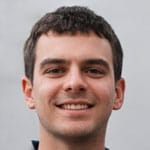 Hi, I am Charles Harris. I opened this site to write as much as I can about my biggest passion – skateboarding!
I started as a clumsy yet passionate rookie 10 years ago to now a still passionate yet much better skateboarder! But I have to tell you, the whole journey has always been fun and rewarding, indeed not without hardship.