Every e-skateboard brand we come across will claim it's smooth, speedy, or well-made. However, only a few brands can prove these claims. Hence, it's our job to check each board further to see if it fits our standards.
You may have come across Backfire during your search for electric skateboards. Its G2 model is one of its prized electric designs with some notable features. Is this board good? Let's find out in this Backfire G2 review.
| | |
| --- | --- |
| Maximum Speed | 24 mph (38 km/h) |
| Maximum Range | 12.5 miles (20 km) |
| Deck Material | Maple wood |
| Wheel Material | Polyurethane |
| Wheel Sizes | 83, 96, 105, or 165 mm |
| Battery | 187Wh Lithium-ion |
| Motor Wattage | 2 x 400W |
| Weight | 16.3 lbs |
| Weight Limit | 260 lbs |
| Hill climb | 25% – 30% |
| Charging time | 3.5 hours |
Notable Features of Backfire G2 Skateboard
How good an e-skate is depends on its construction, performance, and other unique features that determine its quality. Let's consider each aspect below.
1. Performance and Design
Here is our Backfire electric skateboard review of its G2 model.
Vibration reduction
At least some of our trails are rough or have a slight impression of it. Fortunately, Backfire did a decent job on its wheels to neutralize bumps and improve traction.
The Backfire G2 black has thicker wheels to dampen vibrations caused by rough roads. What's better is these rollers are replaceable, so you can switch them out as they age.
Versatile driving controls
Backfire G2 has three riding modes: economic, sport, and turbo. This variation allows for comprehensive ride control.
The economic mode fits beginners better, while the sport setting suits skaters who value speed, and the turbo mode enables higher power for sloped areas. These features only show that G2 is an e-skateboard for everyone.
Technical features
It's time we demonstrated how far, fast, and powerful these skateboards can be through the following Backfire G2 specs.
Speed – Backfire meant business when it released G2. This e-skateboard has a whooping top speed of 24 mph, giving it a considerable advantage over models like the Teamgee H5, which maxes out at 22 mph.
Range – Like its speed, G2 impresses with an average distance of 11 miles on a single charge. Some skaters have even breached this number, going a mile further.
Braking – Braking on a G2 is as smooth as its acceleration, thanks to the Hobbywing 10S Electronic Speed Controller. What's better is it doesn't feel jerky even when coming from high speeds. With these attributes, skaters can feel safe when stopping to avoid obstacles.
Hill-climb – Climbing inclined trails is a significant yet effortless advantage of e-skates over regular skateboards. Skaters have different takes on the Backfire G2's performance. But on average, this board climbs around 25% to 30% steep hills.
Water resistance – Not all electric skateboards can incorporate water tolerance into its system, but not Backfire. Although without an IP rating, G2's battery has an ABS dust and water-resistant seal. Plus, its speed controller also resists moisture intrusion.
2. Components and Specifications
There are many things to commend about Backfire G2's build. We've listed some of them below.
Deck – G2's deck comes in maple wood. Backfire stacks eight veneers of this wood and shapes them with a shallow concave level. Thanks to maple's inherent flex and durability, skaters get more vibration dampening and added comfort.
Trucks – Backfire G2's trucks do well in speed because of their structural stability. However, they're not the best at cornering and carving, and would be more maneuverable with a change of bushings.
Wheels – If one thing's unique about these wheels, it's Backfire designing them with higher diameters, which means more grip, urethane, and an improved ground clearance.
Motors – Backfire G2 uses a pair of 400W hub motors. These motors' wattages don't seem too high against other brands, but the skateboard's speed and power are almost unmatched. What's good about the newer G2s is their motors are now more quiet during operation.
Remote Control – The remote control is another commendable area improved by Backfire in its new G2 release. This device now has an LCD that shows the skateboard's battery percentage. It's useful for determining when you've charged the battery long enough to return home.
3. Price
So, how much is a Backfire G2 today? It's more good news as these boards only cost $379.00. This number should be reasonable, considering the model's performance, build, and overall quality.
4. Pros and Cons
Here is a summary of the areas you may and may not love about Backfire G2.
Pros
Exceptional top speed and range
Durable maple deck
Stable and speedy trucks
Suitable for all skater levels
Decent hill-climbing ability
Cons
Not the lightest e-skateboard on the market
Is Backfire G2 Worth It?
Absolutely! Backfire G2, with its price, is a wise purchase. It has above-standard features such as top speeds, an exceptional range, and hill-climbing capacities, to name a few.
Structure-wise, this skateboard does not disappoint, as it has durable, responsive, and reliable parts that withstand almost any e-skating activity. Most of all, Backfire G2 works for advanced and beginner skaters.
Conclusion
The more money we spend on a product, the higher our expectations are. This concept applies to almost anything that costs money. Hence, before shifting from regular to electric skateboards, we should be careful about checking their specifications and quality.
This Backfire G2 review is only a tool to guide you on what we should assess when choosing e-skateboards. This way, we make the most of our money and achieve our expected performances.
Soon, there could be faster and more powerful skateboards. But with how impressive G2's speed and range are, it's more than worth it.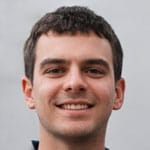 Hi, I am Charles Harris. I opened this site to write as much as I can about my biggest passion – skateboarding!
I started as a clumsy yet passionate rookie 10 years ago to now a still passionate yet much better skateboarder! But I have to tell you, the whole journey has always been fun and rewarding, indeed not without hardship.