Every skateboard business has a goal to yield and prosper. However, only a few brands could be passionate enough to design their skateboards based on the skaters' needs while keeping them economically balanced. One of the brands that can top these aspects is Krown.
If you have once seen Krown skateboards, you might have asked, are Krown skateboards good? This brand's customer service and unique quality are only two of its most prominent strengths. Let's see what makes this brand good through this Krown skateboard review.
Overview of Krown Skateboards
Krown commenced operations in 1996, aiming to make professional skateboards accessible to all skaters. It focuses on balancing quality without putting too much financial burden on the buyers.
For more than 20 years, Krown has kept such a strategy working. And what's better is its team continues to improve by innovating and venturing into other skateboarding products that serve the needs of beginners and non-beginner skaters.
Notable Features of Krown Skateboards
Let's see what aspects Krown skateboards excel in to assess if they could be our best skateboard yet.
1. Performance and Design
Here are commendable aspects of a Krown skateboard performance.
A skateboard claimed to last long signifies it's durable. Krown skateboards have made it into the market with a promising build, sturdiness, and guaranteed long-lasting usage.
We know precision often rests on the bearings. But Krown has a different way to achieve it; through the skateboard's shape and size.
For the record, Krown has one of the most flexible customization options for every buyer. It allows skaters to tweak their skateboards through their components or various graphics and designs it offers. What's better is that skaters can add more touches to their boards with personal ideas.
2. Components and Specifications
So, what makes a Krown skateboard? Let's have the following parts.
Krown adds bamboo to their decks. Are bamboo skateboards good? Skateboards made from bamboo are exceptionally poppy. These boards are flexible and resistant to breaking.
What's better about bamboo decks like Krown's is that the raw materials are more sustainable and can endure most weather conditions.
Like the decks, Krown longboard trucks also exhibit sufficient durability. These wheel holders come from aluminum, a material famous for its sturdiness.
Besides, aluminum is light. And for skaters who grind often, a skate truck build often gives ideal results.
A Krown skateboard offers wheels that are stable, reliable, and have varying smoothness. This way, skaters would have a perfect wheelset for their preferred skating styles.
Krown also banks on quality bearings, skaters won't have to buy new skateboards only for a sluggish wheel core performance.
Hence, it offers ABEC 7 bearings with heavy-duty construction. What's better is these cores maintain their precision no matter the skating style, whether on the streets, in parks, or on casual commutes.
3. Price
Costs for Krown skateboards are primarily $39.95 and $44.95 per.
$39.95
Krown Rookie Complete White
Krown Rookie Complete Clover
$44.95
Krown KPC Complete Rainbow Checker
Krown KPC Complete Red Flame
Krown Pro Complete Trinity Rasta
4. Pros and Cons
Good quality skateboards made from high-grade materials
Price payup for the quality
Allowing personalized customization
High quality customer service
Reputable brand image
Not all models suitable for pros; only beginners
Some buyers complained about receiving defective boards
Are Krown Skateboards Worth It?
Based on their prices matched with their features and performance, Krown skateboards are worth buying.
A Krown skateboard requires sufficient knowledge to ensure the modifications improve it. Thus, consulting pros and seeking advice from our fellow skaters will help us maximize our Krown skateboards.
Conclusion
It's easy to remember a skateboard by its brand. But it takes a good performance and structure for a skater to spend for the same skateboard name as Krown.
Are Krown skateboards good? Indeed! Krown has exhibited its perfect balance between cost and overall skateboard quality. And such has enabled skaters to ride reliable skateboards without spending too much.
Although a few downsides may always appear, what matters more is how we make them complement our preferences.
---
Other Brand Reviews: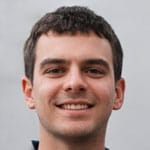 Hi, I am Charles Harris. I opened this site to write as much as I can about my biggest passion – skateboarding!
I started as a clumsy yet passionate rookie 10 years ago to now a still passionate yet much better skateboarder! But I have to tell you, the whole journey has always been fun and rewarding, indeed not without hardship.