Nearly every successful skateboard brand has gone through ups and downs. But some names seem to receive more negative feedback than others.
If we check skateboard-selling platforms online, we'll find Minority as one of the brands that seem to be disliked by quite a few people. Are Minority skateboards good? Many users say they're only for beginners. Let's see this Minority skateboard review and confirm if the claims are correct.
About Minority Skateboards
Minority Skateboards is a young brand aiming to make skating more fun, whether on concrete grounds, ice, or snow. Being a newcomer in the industry, it focuses more on creativity and innovation, giving skaters more unique options.
One of Minority Skateboard's remarkable milestones is producing not only skateboards but also longboards that are light and fit for various terrains. Most of this brand's products are affordable and contain different wood materials.
Notable features of Minority Skateboards
1. Performance and Design
Minority Skateboards entered the market with promising performance, as many skaters say. How valid are these claims?
Let's take the case of a longboard first. Minority Longboards feature a body long enough to provide skaters with space and stability. These features help the board roll smoothly, whether going downhill or skating in bumpy areas.
Another factor that improves this longboard brand's performance is its wheels and bearings. Minority comes with 78a soft rollers paired with ABEC 9 bearings. This combination makes the wheels roll faster, smoother, and more precisely.
Like their longboard counterparts, Minority Skateboards also offer smooth performances. And these are attributable to their wheels and bearings. These components roll fast and smoothly while aiding the rider's board control.
Additionally, since this brand designed these boards in consideration for beginners, several skaters affirm that these skateboards' build assists them well when doing tricks or casual skating.
Design-wise, Minority Skateboards are notable for their high-rebound bushings. They are suitable for different skill levels, helping riders control the board better, whether on the streets, bowls, or parks.
2. Components and Specifications
So, here's what makes a Minority board.
Minority decks come with seven layers of maple wood. The brand assembles these plies using epoxy glue and a cold press. These make the boards sturdy, poppy, and shock-tolerant. Generally, Minority skateboards are 30 to 32″ in length and 8″ in width, while longboards are at the 40″ mark.
This brand's trucks are no joke as Minority uses aluminum for its wheel holders. These parts also contain carbon steel kingpins, making the entire truck system responsive. Plus, with these material combinations, the board gains more durability.
We mentioned how the wheels are a factor in Minority skateboards' performance. That is because this brand uses the popular PU material on these rollers, whether skateboards or longboards. PU is known to offer high abrasion resistance and shock absorption.
But of course, with these board types varying in purposes and skating styles, let's be wary about their hardness levels and sizes.
Another area that makes Minority Skateboards well-performing is their ABEC 9 bearings. This bearing type improves the wheels' speed by reducing friction and adding precision.
Minority skateboards have a classic yet recognizable look. Their graphics may contain themes from the past or artwork that's more modern and sleek. What's better is these designs come from different skater cultures and preferences.
Prices
So, how much would these parts and specs cost from a Minority Skateboard? Let's examine the following models.
Minority Downhill Maple Longboard 40-inch Drop Deck -$58.69
Minority Downhill Maple Longboard Skateboard – $64.86
Minority 32inch Maple Skateboard Baboon – $68.09
Minority Skateboard Complete 32″ Maple Deck Pineskull – $68.10
Minority 30-inch Maple Skateboard Tiger – $104.71
Minority 32-inch Maple Skateboard – $196.00
Pros and cons
Here are the aspects we may and may not love about Minority Skateboards.
Quality construction in the maple decks and aluminum wheels
Smooth and fast rides with the help of the wheels and bearings
Lightweight boards with 220 lbs maximum weight capacity
Unique designs suited for any skater preference
Few options for customization.
Some skateboards are slightly pricier than counterpart models from other brands.
Are Minority Skateboards any good?
The claims that Minority Skateboards are bad don't seem right at all with their quality parts and construction.
Minority Skateboards have the appropriate plotting of durability, performance, and versatility. These aspects rest on the different areas of the skateboards, from the deck to the wheels.
Hence, it's safe to say Minority is a good skateboard brand even if it's not among the very best. It yields stable rides with its longboards. Plus, Minority's designs allow tricks and stunts without limiting beginners in their learning process.
Comparison With Other Brands
How is Minority different from other skateboard brands? Let's discuss the following aspects.
One of the reasons why Minority is a good skateboard for beginners and technical skaters is their shape. This brand designs its deck's nose to be narrow and the tail to be tapered. These allow for better maneuverability and tricks.
Perhaps, the wheelbase is another factor for a Minority Skateboard's improved stability. A Minority board's wheelbase is often broader than other brands. Hence, skaters balance more and perform tricks more efficiently.
Minority Skateboards are similar to other famous brands in using maple for the decks and aluminum for the trucks. And like all quality brands, Minority exhibits sufficient durability.
Top Minority Skateboards in the Market
Skaters usually pick the 32-inch Minority Skateboards today. And these often differ in graphics only. Nonetheless, here are stylish options that might suit your preference.
Banana
Blue
Snake
UkiyoeBL
Jade
Sunset
Conclusion
Thorough research yields a significant impact when picking among thousands of products. It helps us choose better and make the most of our money. Hence, generic feedback shouldn't always be a decision driver when it comes to skate gear.
Like in the case of Minority Skateboards, we would not know about their quality if we'd let random comments decide for us. So, are Minority skateboards good? They are!
These skateboards are stable, fast, and durable enough. Plus, their construction fits beginners well, and their designs suit diverse aesthetic preferences.
Read next: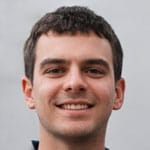 Hi, I am Charles Harris. I opened this site to write as much as I can about my biggest passion – skateboarding!
I started as a clumsy yet passionate rookie 10 years ago to now a still passionate yet much better skateboarder! But I have to tell you, the whole journey has always been fun and rewarding, indeed not without hardship.