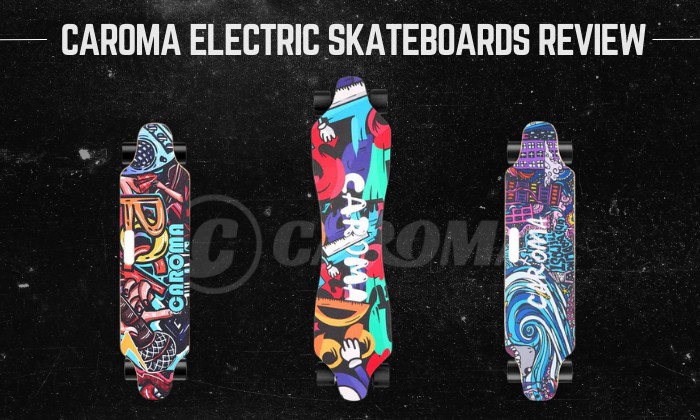 Our skateboard choices say a lot about our preferences, whether it's a regular or electric board. Skaters who like to do technical skills are more likely to get a classic popsicle deck, while those who want to go fast might opt for an electric model.
One of the popular names you'll come across is Caroma – an American and European sports equipment platform best known for its electric skateboards. This begs the question, "are Caroma electric skateboards good?"
Yes, these boards are good for beginners and experienced skaters alike. They offer a wide speed range, can travel uphill, and don't take too long to charge. In addition, their decks and trucks are durable, while their wheels provide decent traction.
Notable Features of Caroma Electric Skateboards
Our Caroma electric skateboard review below will help skaters gauge how good these boards can be and if they're worth it.
1. Performance and Design
Speed
Most Caroma e-skateboards yield an average speed of 12.4mph. But Caroma also has models that can hit a top speed of 28mph and others that are slightly slower at 12mph.
In any case, these skateboards offer three speed modes – low, medium, and high, making them suitable for skaters of all levels.
Range
Like the speed, Caroma also has varied ranges depending on the model. The shortest a Caroma board can reach is about 8 miles. Meanwhile, other models can go 22 miles maximum on a single charge.
As you can see, these boards can't travel very far—an indication that their battery life isn't very long.
Uphill climbing
The hill-climbing capacities of Caroma boards are within a reasonable range. Models like the 350W variants have a 15° hill-climb ability, while higher wattage motors like 700W and 900W can ace a 20° slope.
However, these numbers might change depending on the skater's weight and terrain conditions.
Charging time
Caroma boards take at most 3 hours to recharge—and that's only for higher-wattage e-skateboards, except the 900W boards that only need two.
Meanwhile, skateboards with a shorter range and speed capacity only need 1.5 to 2 hours to regain full battery.
2. Components and Specifications
Deck
Caroma e-skateboards typically use either 7-ply or 8-ply maple wood for their decks, which are pressure stamped to be tough without compromising elasticity. As such, these boards can withstand up to 220 pounds.
For added reliability, Caroma decks are designed with emery paper using embossing roller technology. This ensures an anti-slip surface, giving skaters further peace of mind.
Trucks
Like several competing brands from the regular and electric board array, Caroma e-skateboards use aluminum trucks. These wheel holders are inherently durable, smooth, and stable.
Motors
The best thing about Caroma's hub motor is that it comes in 350W, 700W, and 900W. Although it can reach a fast speed, the motor is nearly silent and can offer a stable ride.
What's more, the motor can be controlled from 12 to 14 meters away using a remote control. You can accelerate, slow down, or brake the skateboard with the controller included in the package.
Wheels
We mentioned that this brand employs hub-type motors. These motors sit inside a set of PU wheels, the exact material top-quality skateboards use.
Several Caroma users love these wheels because they're grippy. They also take on almost any terrain fit for e-skateboards. Hence, the skateboard's riding smoothness doesn't only rely on the trucks but on these wheels as well.
3. Price
Here's how much Caroma's top skateboards cost.
Caroma 350W Electric Skateboards for Adults and Teens – $169.99
Caroma 350W Electric Longboard – $189.99
Caroma 700W Dual Motor – $249.99
Caroma 900W – $339.99
4. Pros and Cons
Multiple speed levels with the maximum at 28mph
15° to 20° hill-climb abilities
Reasonable charging times
Durable maple decks and aluminum trucks
Hub motors and grippy PU wheels
The battery life needs improving.
Are Caroma Electric Skateboards Worth It?
Certainly, Caroma is a brand worth checking and using. Not only does it fit beginners, but it also has other options that are powerful enough for adults and teens to use.
These e-skateboards embody quality skateboard parts and ideal designs almost any skater would love. And above all, these boards may not be the most expensive, but they work beyond their tags.
Conclusion
Skateboarding, as a sport, has no preferences, whether with regular or electric skateboards. If people learn to use a skateboard, they have worked for it, and no special equipment was behind it.
But of course, we should commend several brands delivering products that make learning more efficient, like Caroma. So, are Caroma electric skateboards good?
Absolutely! These skateboards have the numbers and physical features suited for every beginner skater. What's better is the brand's model diversity, giving skaters more flexibility in the selection process.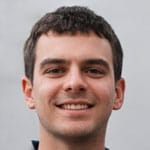 Hi, I am Charles Harris. I opened this site to write as much as I can about my biggest passion – skateboarding!
I started as a clumsy yet passionate rookie 10 years ago to now a still passionate yet much better skateboarder! But I have to tell you, the whole journey has always been fun and rewarding, indeed not without hardship.