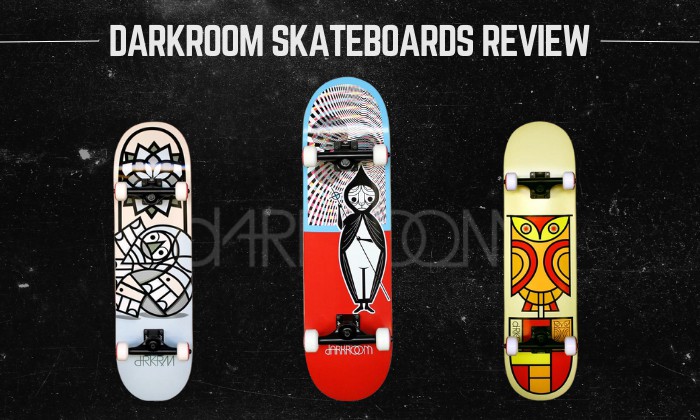 Skateboarding has been running in the blood of many people since its conception, whether for commuting or technical rides.
As the sport continues, new skateboard brands keep coming, aiming to be one of the best and most respected names in the skateboard market.
The 2012-born Darkroom could be a perfect example of these brands. Are Darkroom skateboards good? For some reason, these boards have earned commendations from many skaters for their graphics and deck shapes. Let's learn more about this brand through this Darkroom skateboards review.
Notable Features of Darkroom Skateboards
So, what is it in a Darkroom board that keeps it afloat in circulation? Let's have the following aspects.
1. Performance and Design
Don Pendleton's 20-year work with Darkroom became a reliable pillar because of his experiences fortified by his great works with Alien Workshop. Here's what skaters say about Darkroom's performance.
Flexible decks and trucks
We know how skaters love flexible skateboard decks, and it's one of Darkroom excellent features. Notably, the brand features another flexible component, which is its trucks, allowing easier control on your board.
Although these components are often adjustable, what's good is skaters would no longer have to deal with stiff wheel holders on their first tries.
Mellow concavity
Darkroom skateboards have an ideal shape and mellow concavity. They have the perfect form on the nose and tail and flatness on the deck. Such enables skaters to get more comfortable riding the skateboard, especially for beginners.
Snappy and responsive
Darkroom skateboards, though creative visually, aren't only for display. These boards do not disappoint in performance because they're poppy and responsive, making them fit for tricks or other technical skating routines.
2. Components and Specifications
Deck
Darkroom takes pride in its decks for using the best quality maple wood. Crafted by the brand's unique construction, this brand has produced solid and reliable skateboards off these materials.
If we must commend a unique aspect of Darkroom skateboard decks, it's their shapes' functionality. We mentioned how this aspect makes skating more comfortable. Still, Darkroom's shapes enable almost any skill designed for its boards, too.
Trucks
This brand taps other famous names for its trucks. Some of Darkroom's partners are Core, Krux, and Venture.
All these trucks have innate advantages in performance, flexibility, and durability. But if we highlight a few aspects common to these brands, it's their lightness and optimum maneuverability. They're manageable, and as many skaters say, these wheel holders make perfect turns and respond quickly.
Wheels
Like the trucks, Darkroom also works with brands like TGM and Triclops for its wheels. But regardless of the brand, these rollers often have identical sizes at 52mm to 53mm, given that Darkroom's skateboard designs are more often for the parks and streets.
Of course, the hardness levels of these wheels may vary depending on the skater's preferred terrain.
Bearings
Almost any Darkroom skateboard uses ABEC 5 Amphetamine bearings. Besides being reasonably fast, precise, and affordable, these wheel cores do more for the skateboard and its user.
These bearings come with removable shields for easy maintenance, Delrin crowns, and synthetic oil that optimizes the wheels performance.
3. Price
Darkroom skateboards must be affordable for almost any skater. Why? Most of this brand's complete skateboards only cost around $50.00. And if you decide to pick a new deck from its creative selections, you might only need $27.50.
4. Pros and Cons
Here are the things you may and may not like about Darkroom skateboards.
High deck quality maple wood for the decks
Responsive skateboard
Mellow-shaped boards for added comfort
Maneuverable and flexible trucks
Reasonably affordable prices
See what everyone is saying about this brand:
Are Darkroom Skateboards Reliable?
We mentioned how Darkroom takes pride in its high-quality and sturdy decks. These spark truths that this brand and its boards are as reliable as they present.
But another aspect that yields more reliability on this brand is its performance. Every skater who owns Darkroom skateboards has already affirmed that these boards work cohesively to deliver smooth and controlled skateboard rides.
And these Darkroom boards do not only work effectively but also consistently.
Conclusion
How good a skateboard brand is isn't always dependent on how long the brand has been in the industry. We have a lot of new brands that only need our time and effort to get considered and selected for purchase.
And Darkroom is one of these brands. So, are Darkroom skateboards good? Yes! They yield the performance quality every skater needs. Plus, this brand confidently flaunts unique designs that fit each style.
And with these skateboards' reasonable prices, Darkroom is a brand worth checking.
---
Read now: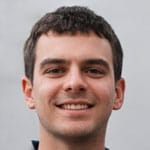 Hi, I am Charles Harris. I opened this site to write as much as I can about my biggest passion – skateboarding!
I started as a clumsy yet passionate rookie 10 years ago to now a still passionate yet much better skateboarder! But I have to tell you, the whole journey has always been fun and rewarding, indeed not without hardship.