The best and most famous skateboard brands aren't a one-person team. Often, they get support from seasoned professionals in expertise and craft. One of these respected enthusiasts is Bam Margera, the man behind Heartagram skateboards.
So, are Heartagram skateboards good? These boards are famous for their exceptional strength and pop. And being a model of two reputable brands in Krown KPC and Element, there's certainly more to get from these boards.
Notable Features of Heartagram Skateboard
As mentioned, Heartagram skateboards are Bam Margera's work donned by two known names in Element and Krown KPC. Let's see how these boards perform and what's unique about them through this Heartagram skateboard review.
1. Performance and Design
Heartagram skateboards, whether from Krown KPC or Element, excel in two critical aspects based on what skaters have shared about their experiences riding a Heartagram skateboard:
Optimum Control
We know how vital control is when skateboarding, as it becomes a factor in the safety and quality of the ride. For the record, many skaters have affirmed this aspect with Heartagram boards.
Although this must be one of the models of Krown KPC or Element, this must suggest other skateboards of the brands also have exceptional control.
Sturdiness
Experienced skaters can often identify when they're riding a strong skateboard beneath their feet. And in the case of a Heartagram skateboard, most, if not all, have expressed how durable and sturdy these skateboards are.
Some find this skateboard design heavy, but it's often because of its durable build.
2. Components and Specifications
Following Heartagram's acclaimed sturdiness, do its other components show the same? Let's see the following.
Deck
Whether it's Element's or KPC's, a Heartagram skateboard deck comes with a 7-ply maple body. Maple wood is inherently strong and can last a lifetime, providing enough "pop" for skaters to perform technical tricks, whether on the parks or streets.
Perhaps the only difference between the two brands is that Element employs a unique Featherlight Construction method. The process guarantees that each deck undergoes team testing to ensure reliability and longevity.
Trucks
Under Heartagram's logo is a set of heavy-duty aluminum trucks. Aluminum, known for its lightweight and durability, is ideal for skateboard trucks.
But what we must commend more about these trucks is this unique geometry that allows skaters to configure these wheel holders better. This aspect should eliminate negative impressions about the trucks being too loose.
Wheels and Bearings
The wheels of a Heartagram skateboard have the famous high-rebound urethane body. Of course, hardness levels and sizes of these rollers will vary depending on our skating style and terrain, but Heartagram's wheels often sit at the 52mm diameter mark and 99a hardness.
Supporting these wheels' motions is a set of ABEC 7 bearings. These wheel cores are the second-best in the ABEC rating scale in speed and precision levels.
3. Prices
So, how much are Heartagram-printed skateboards? The numbers might depend on the brand. One from Krown KPC costs $44.95, while a Heartagram from Element costs around $89.95.
4. Pros and Cons
Here are the things we may and may not love about Heartagram skateboards.
Durable 7-ply maple decks that last long.
Good quality deck construction that yields sufficient pop.
Heavy-duty aluminum trucks that are adjustable.
Urethane wheels with ABEC 7 bearings for superior speed and precision.
Optimum board control and excellent durability.
Some skaters have reported issues with the grip tape peeling off too soon.
Are Heartagram Skateboards Reliable?
While concerns about grip tape peeling off are worth noting for safety reasons, it's helpful to know that this component is replaceable with a more durable option.
Besides that, Heartagram skateboards, like their brands of origin, are reliable. They have quality parts that make riding them more controlled and firm. What's better is these boards have unique aspects in construction that give them a competitive edge.
Conclusion
The shapes, images, and colors printed on a skateboard deck aren't only for aesthetics. Sometimes, they remind us of how the brand designed these skateboards in honor of great and legendary professionals.
Indeed, Bam Margera's Heartagram skateboards were one of these iconic creations. So, are Heartagram skateboards good? Yes! Not only do these boards don the famous combined heart and pentagram images on the deck, but they are also as quality and reliable as their origin.
Although minor drawbacks may appear once or a few times, Heartagram remains a worthwhile investment for any skateboard enthusiast.
---
Related: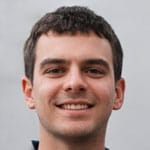 Hi, I am Charles Harris. I opened this site to write as much as I can about my biggest passion – skateboarding!
I started as a clumsy yet passionate rookie 10 years ago to now a still passionate yet much better skateboarder! But I have to tell you, the whole journey has always been fun and rewarding, indeed not without hardship.