A beginner skateboard isn't necessarily for kids or toddlers. Remember, not all skaters began learning from a young age. Some started as adults or older teens. The good news is hundreds of brands now prioritize this skating group, like Arcade.
Are Arcade skateboards good? Driven by its design, suitability for beginners, and overall quality, these boards should be good. Still, it's only wise to learn more about this brand before buying from them.
Notable Features of Arcade Skateboards
While many brands also claim to suit beginners well, others have something unique to put them at the top of the market. Let's see what Arcade has achieved in the Arcade Skateboard review.
1. Performance and Design
Here's what we can expect an Arcade skateboard to perform.
1. Beginner-friendly
Arcade as a brand for newbies isn't only a campaign. Many buyers have introduced Arcade boards to beginner skaters and seen impressive results.
These kids and teenage skateboards are noticeably slow. Although this sounds like a downside, this aspect is not often relevant to beginners as speed isn't necessarily their concern yet.
2. Light
Another factor that makes Arcade skateboards suitable for beginners is their lightness. On average, these boards only weigh 4 lbs, manageable enough for boys and girls at a young age to control.
3. Colorful
Design-wise, Arcade has more than simple colors and graphics to offer.
What's good about these boards is their designs aren't only on the bottom but the grip tape as well. Plus, the brand offers sticker decals for younger users to customize their decks better. With these, skaters get a bit more character on their boards.
2. Components and Specifications
Here's what makes up Arcade skateboards.
1. Deck
Like many famous brands, Arcade skateboards feature a 7-ply maple deck. These decks offer sufficient flexibility, double kick tails, and a somewhat mellow shape, like that of the Arcade Pro model.
These features enable skaters to find a comfortable footing on the board and learn more efficiently.
What's better is though this brand focuses on beginner riders, Arcade skateboards still have a sufficient load capacity of 220 lbs.
2. Trucks
Arcade skateboard trucks have a T-6061 aluminum body. This structure makes the wheel holders durable yet light enough for beginners.
But we would commend another factor that makes these components more fit for newbies. These parts have carbon steel axles that withstand heavy usage.
3. Wheels
This brand's urethane wheels are grippy and soft, although the speed leaves a lot to be desired. Nevertheless, you can switch these wheels out for new ones to enjoy more thrilling rides.
Of course, sizes and hardness levels of skateboard wheels vary, but Arcade rollers are 54mm in diameter and 88a in hardness.
4. Bearings
Yes, Arcade skateboards are suitable for beginners. But that doesn't mean they'll be good with low-end bearings. The good thing is these boards come equipped with ABEC 7 bearings, the second fastest and most precise on the ABEC scale.
3. Price
Arcade might only have a few models in its catalog. But its prices differ depending on the deck style. Here's how much some of them cost.
Lava Flow – $ 29.98
Kitty Karma – $39.99
Gummies – $29.99
Duck Float – $29.99
Origin – $39.99
4. Pros and Cons
Let's summarize the aspects we may and may not love about Arcade skateboards.
Beginner-friendly skateboards that are light and manageable
7-ply maple deck with an ideal concave for newbie skaters
220-pound load capacity
T-6061 aluminum trucks with carbon steel axles for durability
Smooth and soft wheels fit for beginners
Fast and precise ABEC 7 bearings
Multiple color and design options
Slow wheels
The trucks need loosening.
Are Arcade Skateboards Reliable?
Absolutely! If you are a parent planning to send your kid to skateboarding school, Arcade could be a worthy option.
Just because Arcade skateboards are mostly for beginner skaters doesn't mean they come with flimsy or substandard components. Realistically, Arcade's parts are better than some brands at the same budget.
These boards have unique features to help newbies learn and master skateboarding more efficiently.
Conclusion
Skateboarding is a challenging sport to do and master. But using the appropriate equipment will help ease the struggle. If there are skateboards suitable for adults or pro skaters, there are also boards that prioritize beginners, like Arcade.
So, are Arcade skateboards good? Yes! These skateboards have quality parts and builds that serve the needs of many skaters. But like any other brand with limitations, Arcade may only be best for beginners. Nevertheless, it's a good feat for this brand to work well for newbies in the sport.
---
Next Reviews: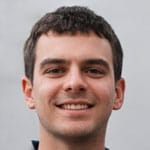 Hi, I am Charles Harris. I opened this site to write as much as I can about my biggest passion – skateboarding!
I started as a clumsy yet passionate rookie 10 years ago to now a still passionate yet much better skateboarder! But I have to tell you, the whole journey has always been fun and rewarding, indeed not without hardship.