Like regular skateboards, e-skates also evolve. And this phenomenon is what makes the sport more thrilling and competitive. Hence, if there were classic manual boards in the 90s, there were also electric skateboards around the same time.
And one of the brands making them is Altered. So, are Altered electric skateboards good enough to remain relevant these days? These boards were once dominating the market. But since 2015, it began to slow down in designing products and marketing itself, leaving the limelight to other competing brands.
Notable Features of Altered Electric Skateboards
Altered is one of the earliest skateboard brands to turn electric. Here's our Altered electric skateboard review, which discusses how good its boards are and why it was once mainstream in the skating market.
1. Performance and design
Let's check what Altered e-skateboards could do in the earlier years.
Altered boards don't just come with a wireless remote and skateboard charger. It has one of the most essential safety features, the variation of speed levels. So, whether it's for college students, pros, or beginners, they can enjoy riding between slow, medium, and fast modes. All of these are accessible through the skateboard's remote control.
Although this aspect doesn't push the brand to the more advantageous end, we should recognize that Altered doesn't yield the farthest ranges. Its boards only run for about half an hour. So, that should only be good for a short commute.
Heat-dissipating electric skateboard
Altered skateboards have a belt drive motor. This skateboard design puts the mini engines on the skateboard's trucks . Hence, unlike hub motors, these skateboards have better air circulation and are, more likely, cooler.
2. Components and specifications
So, what makes an Altered e-skateboard? Here's a list of its essential parts.
Altered decks come in various wood classifications. Its Fantom 1.0 model uses seven plies of maple wood, while most premium variants have African Sapele wood.
As we know, maple has the best properties to combat heavy skating usage while keeping its pop. Meanwhile, African Sapele is also a durable wood with sufficient decay and insect resistance.
One of Altered's most prized models, Fantom 1.0, uses Exkate T2 Torsion trucks. These wheel holders improve the skater's steering of the board and its overall stability. Plus, they reduce the force the rider needs to exert.
Like regular skateboards, Altered e-skates also use polyurethane for their wheels. But of course, the relevant figures, such as the size and hardness levels, will change based on the skateboard's type and appropriate skating style.
Between hub and belt types, Altered uses the latter.
Although there are a lot of arguments as to which is better, both types have advantages and downsides. Besides being heat-dissipating by nature, Altered's belt drive motors exhibit efficient power use. Hence, skaters can enjoy a smooth run every time.
Motor wattages vary between models. Fantom 1.0 has 100W; Anthem has 600W; Dream 250 has 250W, and M4-800 uses 800W.
The speed and range increase the competition among e-skateboard brands. So, where is Altered in the rankings?
Speed-wise, the Anthem 600, Big Dream 600, and M4-800 yield the fastest speeds at 20mph. The same models also have the farthest ranges with 12 miles.
Here's a more detailed view of Altered electric skateboard features.
| | | | | | |
| --- | --- | --- | --- | --- | --- |
| | Fantom 1.0 | M4800 All Terrain | Big Dream 600 Premium | Anthem 600 | Dream 250 |
| Maximum speed | 10 mph | 20 mph | 20 mph | 20 mph | 12 mph |
| Maximum range | Unspecified | 12 miles | 12 miles | 12 miles | 7-10 miles |
| Belt drive motor wattage | 100W | 800W | 600W | 600W | 250W |
| Gradual braking | No info | 0-12 miles in 4 seconds | 0-20 miles in 4 seconds | 0-20 miles in 4 seconds | 0-12 miles in 3 seconds |
3. Price
A lot of Altered models might no longer be in circulation. Nevertheless, it has produced some of the cheapest e-skates in history. If we check one of its prominent models, Fantom 1.0, it's a significantly affordable product, as this e-skateboard only costs $196.30.
4. Pros and Cons
Here's what skaters and professionals like and do not like about Altered e-skateboards.
Smooth running performance
Multiple speed levels
Innate safety features in the grip tape and braking system
Belt drive motor that's heat-dissipating
No reverse control on the remote app
Is the Altered Electric Skateboard Worth It?
Altered was once a sought-after good skateboard brand because of its electronic fusion. And for an affordable price, we are firm that these boards are worth it.
Though Altered skateboards may not be as fast or powerful as other brands today, they were once the quickest and longest-running. Additionally, their overall build is as reliable as most e-skates today.
Conclusion
Altered is one of the brands that took the risk to incorporate electronics into skateboarding. Indeed, it has made a mark in history, challenging other brands and companies to create better and more competitive products.
So, are Altered electric skateboards good? Yes! Though we should accept these aren't the best today, these were once the best. These e-skateboards are reasonably fast, powerful, and smooth-running.
More advanced e-skate brands have risen, but Altered has made a long-lasting legacy.
---
Read more: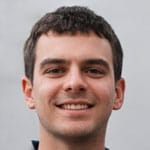 Hi, I am Charles Harris. I opened this site to write as much as I can about my biggest passion – skateboarding!
I started as a clumsy yet passionate rookie 10 years ago to now a still passionate yet much better skateboarder! But I have to tell you, the whole journey has always been fun and rewarding, indeed not without hardship.