Earning praise for being an excellent skater is such a great honor. But meriting the same recognition for designing top skateboards brings a different fulfillment.
Luckily, Shaun White has experienced both. Aside from being a three-time Olympic gold medalist, he has also founded a well-respected skateboard brand known for offering one of the sturdiest models in circulation.
From how favorable my description is, you can likely guess the answer to "Are Shaun White skateboards good?" But if you're interested in discovering more, keep on reading for a more in-depth Shaun White skateboard review.
Notable Features of Shaun White Skateboards
Each skateboard brand boasts at least one aspect. And what is it we should check about Shaun White skateboarding products? Here are the following aspects.
1. Performance and Design
How well does a Shaun White skateboard perform? Does it last as long as good quality brands? Let's check what skaters say about this brand's performance.
White and his D6 Sports Shaun White Supply Co team meant business when they designed Shaun White skateboards.
These people ensured their boards were hardcore and durable by incorporating the best skateboard materials with the most durable construction processes. Featuring 7-ply Canadian maple wood construction and epoxy resin glue, it's no surprise Shaun White's skateboards can withstand heavy usage.
However, one downside is that the deck's grip tape is a little subpar, so you may find the deck a little slippery.
Shaun White's skateboards can also withstand various weather conditions and extreme temperatures. As such, comes rain or shine; you can rely on these boards to perform at their best.
Suitable for various skill levels
This brand created its skateboards with professionals in mind. But even though most Shaun White skateboard designs are for pro skating on the streets and parks, they still work for kids and beginners.
2. Components and Specifications
Shaun White skate trucks come with an ACD-10 aluminum body, which is lightweight yet durable and shock-absorbent. Thus, you can grind on them smoothly without losing control.
As aluminum trucks are generally responsive, they're also better for tricks and technical skating. However, excessive grinding may damage the material, so keep this in mind.
The skateboard's wheels often vary in size and hardness depending on the skater's preferred style.
Some of the most known Shaun White skateboards, like its Grom series and street boards, have 55 mm urethane wheels. These sizes have the appropriate balance between speed and acceleration, putting them on the more versatile side.
On the Durometer scale, Shaun White's wheels are rated 97A, meaning they offer a decent balance between speed and control. Their grip would also make these wheels best for park or bowl skating.
How fast and precise are Shaun White's bearings? Often, these wheel interiors come with ABEC 5 or 7 ratings. And looking at the scale, the ABEC 5 is more versatile. Meanwhile, ABEC 7 is faster and smoother, albeit more expensive.
3. Price
There could only be a few in the market today, but here's how much Shaun and his team's skateboard prices are.
Shaun White Street Series – $ 53.85
Shaun White Grom Series – $59.99
Shaun White Street Badge Complete – $76.47
Shaun White Park Eagle Complete – $89.22
4. Pros and Cons
Hardcore Canadian maple decks
Impressive concave levels
Lightweight and smooth trucks
ABEC 5 and 7 bearings for versatility or added smoothness and speed
Ready to use out of the box
The grip tapes aren't very good
Not suitable for grinding
Are Shaun White's Skateboards Worth It?
Absolutely! Although the grip tapes could be a weighty issue, you can easily find an affordable replacement.
As for their merits, Shaun White's boards have durable skateboard decks, reliable trucks, smooth-sailing wheels, and precise bearings. Plus, these boards came from the minds and labor of professional skaters.
Conclusion
Are Shaun White skateboards good? By now, I'm sure you already know the answer. To sum up, as expected of a brand founded by an Olympic gold medalist, Shaun White skateboards offer reliable performance, be it for novice or seasoned skaters. In addition, their affordable price makes them an even more appealing choice.
Despite the downsides, Shaun White skateboards will always be famous for their durability and long-lasting performance.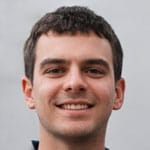 Hi, I am Charles Harris. I opened this site to write as much as I can about my biggest passion – skateboarding!
I started as a clumsy yet passionate rookie 10 years ago to now a still passionate yet much better skateboarder! But I have to tell you, the whole journey has always been fun and rewarding, indeed not without hardship.