When browsing for skateboards, we're not always the luckiest to find one that serves beginners well while also meeting the needs of an advanced skater. It may sound unfortunate, but it only helps us assess products more.
The good thing is Yocaher, like some top brands, works fine for any skater level. Are Yocaher skateboards good enough to do what a typical skater wants? Yes! Yocaher boards work well for any skating style, downhill, cruising, or technical skating.
Overview of Yocaher Skateboards
Yocaher Skateboards began to operate in 1975 in California. As many buyers have pointed out, this brand offers everything a skater needs. It sells skateboards, longboards, gears, parts, tools, and anything you can think of to complete your skating kit.
What's better is this brand adjusts well, depending on one's preferences and style. And with over four decades in the business, Yocaher has become one of today's top brands in performance, quality, and suitability for all skaters.
Notable features of Yocaher skateboards
1. Performance and design
How well do Yocaher boards work? Let's make a performance assessment of Yocaher skateboards under several circumstances.
The first area a Yocaher skateboard review will affirm is outstanding stability, particularly in models with a drop-down desig As a result, skaters can cruise at top speeds without fear of toppling over.
Yocaher guarantees a sturdy feeling riding it. Each board has quality construction, balanced material choice, and precision to ensure skaters attain a holistic riding experience.
We also don't want to miss out on Yocaher's designs. These skateboards feature some of the best and most unique designs ever sold. Such is why there is an added market for this brand.
2. Components and specifications
The following parts yield the above performance features of Yocaher skateboards.
1. Decks
Yocaher decks can be 7-ply or 9-ply, depending on whether it's a longboard or skateboard. But no matter the type, both boards use maple as their primary material.
This structure makes a Yocaher longboard fit for high-speed skating and long-distance rides. Additionally, the maple wood material helps improve the skater's balance.
What's more, maple Yocaher skate decks impose exceptional strength. They can be a beginner's learning partner or an advanced skater's sparring board for more technical rides.
2. Trucks
Like the decks, Yocaher skate trucks are a factor in the skateboard's overall stability. Each wheel holder comes in a titanium body, strong enough to last years.
What many will like more about Yocaher trucks is they're lightweight and have an impressive turning response. Of course, riders also have longboard truck options if they need a pair for speedy but stable rides.
3. Wheels
Yocaher skate wheels come in four types: off-set, standard, wide rollers, and super wide. In terms of wheel diameters, the brand has five options, namely 50mm, 52mm, 54mm, 62mm, and 71mm.
As for hardness, you can choose a 78A or 99A rating for outdoor or indoor skating, respectively. But regardless of the wheel type, there's one thing we can be more sure about Yocaher wheels. They're from quality materials and don't break down too quickly.
4. Bearings
Yocaher means business when it comes to precision. It doesn't use some flimsy bearings. Instead, it installs quality high-performance wheel cores to ensure a fast and precise ride every time.
And although lower ABEC ratings do not always mean the bearings are poor, Yocaher takes no chances. It uses ABEC 5 and 7-rated cores, so skaters get that improved quality on their rides.
3. Prices
So, here's how some of the best-selling Yocaher skateboards and longboards cost.
Skateboards
Yocaher Blank Complete 7.75″ Skateboard – Natural – $59.99
Yocaher Charm Complete 7.75″ Skateboard – PIKA Series – $69.99
Yocaher Girl Buraddisō Samurai Red Dragon 7.75″ Skateboard – $69.99
Yocaher Graphic Complete 7.75″ Skateboard – Bandana Black – $69.99
Yocaher Graphic Robot Punked Complete 7.75″ Skateboard – $69.99
Longboards
Yocaher Kicktail Longboard Complete – Horizon Night – $96.99
Yocaher Pintail Longboard Complete – Adventure Colored – $96.99
Yocaher Drop Down Longboard Complete – Adventure Natural – $99.99
Yocaher Drop Down Longboard Complete – Earth Series – Mountain – $99.99
4. Pros and cons
Let's summarize the areas you may and may not love about Yocaher boards.
Pros
Perfect for beginners and professional skaters alike
Reasonably stable, courtesy of the decks and trucks
Fast and precise ABEC 5 and 7 bearings
High-quality wheels
Reliable overall durability
Cons
Yocaher may not be the best high-end product that experienced skaters want.
Are Yocaher Skateboards Any Good?
Yes, Yocaher is one of the few brands that can handle abuse without breaking too soon. It works best for its designed purposes; cruising, technical skating, downhill racing, and more.
Besides these, Yocaher boards are reasonably affordable. They are ideal for beginners and every skater wanting to upskill and do more.
Yocaher versus other skateboard brands in the market
Here's a concise assessment of Yocaher boards compared to other brands.
Bearings performance
As many skaters and experts affirm, Yocaher skate bearings are exceptional. These ABEC 5 and 7 cores not only guarantee speed and precision but quality build as well.
Hence, compared to Globe skateboards, whose downside rests on the bearings' durability, Yocaher wins the competition.
Weight
Riding comfort is essential, especially for longboards. Besides the stepping surface space, this aspect also rests on the board's overall weight.
The bright spot about Yocaher is it's lightweight. Compared to heavier competing longboards in Quest or Arbor Axis, Yocaher could be less straining.
Top Yocaher skateboards in the market
Yocaher skateboards have quality features, albeit not too popular. Here are some of its best models.
Yocaher Girl Buraddisō Samurai Red Dragon 7.75″ Skateboard
Yocaher Graphic Complete 7.75″ Skateboard – Ace Black
Yocaher Bulbi Complete 7.75″ Skateboard – PIKA Series
Yocaher Graphic Complete 7.75″ Skateboard – Retro Series – Snikt
Conclusion
Choosing a skateboard isn't always a smooth walk. Sometimes, we'll come across a good-looking board but not fit for our preferred skating style. And occasionally, it goes the other way around.
Nevertheless, sufficient knowledge will always be our aide, like in these Yocaher boards. So, are Yocaher skateboards good? Following their overall structure and design, it's safe to say they're good.
What's better is skaters have one less worry because this brand's skateboards work for any skater level. Hence, it's up to us to balance this advantage with all other factors.
---
Other reviews of skateboard brands: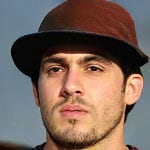 I am Michael, and I have been enjoying this fun sport for seven years. And nothing is better than having a community to share our passion for those thrilling tricks. I am ready to tell you all I know about skateboarding, showing you how to choose a good board and trick to start and how the practice goes. Stay tuned!