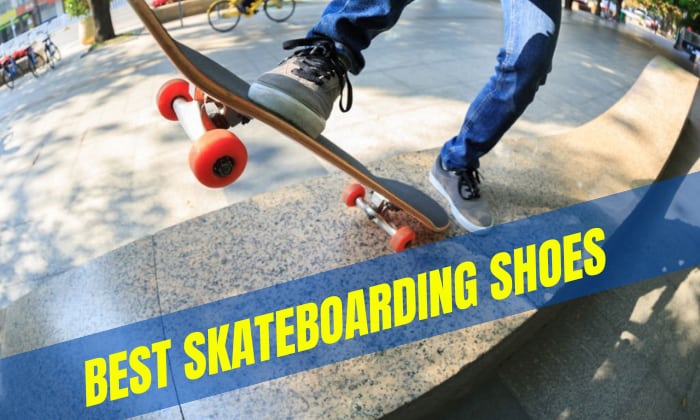 Skateboard shapes do not come without a purpose. Each of them suits a specific riding style preferred by skaters. But whether we pick a skateboard for tricks, cruising, or street, our goal remains the same: to be comfortable when riding.
But did you know that comfort does not rest on the skateboard's shape alone? Let's learn about the best skateboarding shoes to see how they keep our feet comfortable when skating. Take note of the following.
Foot type
Some people have wide feet, while others have flat or narrow feet. The good thing is there are shoes for all of these foot characteristics.
For people with wide feet, a broader pair of shoes fit best to prevent too much tightness. For flat-footed skaters, shoes with sufficient paddings and thick insoles will suffice.
Finally, for narrow-footed riders, only narrow footwear will do. Otherwise, the user would feel less stable when using wide sneakers.
Soles
The soles are the primary source of comfort in a pair of shoes. Let's break this part into three: the outsole, midsole, and insole.
Outsole – This is the shoe's part that provides the grip, flexibility, and stability on the ground.
Midsole – In the midsole is where the famous EVA foam sits. This layer is responsible for reducing vibrations that cause discomfort when skating.
Insole – The insoles make the shoes more fit to the rider's needs with different cushioning styles.
Exteriors
Skate shoes come in different materials for both aesthetic and performance purposes. Each material has its advantage in weight, ventilation, and comfort.
Popular shoe exterior materials you can find are suede, leather, and canvas. Some brands also use vegan leather.
We know you still have a lot to ask. But don't worry. We'll discuss more relevant factors in the buying guide section to help you decide better when picking good skater shoes. For now, let's see what the best pairs offer.
Top 1
Vans Sneakers
– Vulcanized gum rubber outsole
– Made with a canvas upper
– Worth their price
Top 2
Etnies Men's Skateboarding Shoe
– Breathable
– EVA middle and inner soles
– Leather material
Top 3
Globe Men's Skateboarding Shoe
– Triple stitching
– Well-padded shoes
– Fairly priced and arrived fast
Top 9 Skateboarding Shoes Reviews
1. Vans Men's Low-Top Sneakers
Unlike the previous two products, Vans Men's Low-Top Sneakers feature a classic trademark canvas body.
Generally, sneakers made with canvas have increased breathability and lightness. But what many skaters like more about this pair is despite being thin compared to leather, these shoes still hold up to rugged use. So, they're not only lightweight but also durable to some extent.
Besides their famous canvas upper, Vans has another distinction in its outsoles. This shoe model uses the well-known vulcanized gum rubber sole that offers several advantages.
First, vulcanized soles allow the skater to obtain a better feel of the skateboard. Second, since these outsoles are rubber, the shoes tend to be grippy.
Going back to the upper, I love the low-top cut of these mens skate shoes. Honestly, having my ankles move freely is an advantage. I get to do tricks and be more agile when skating.
Some buyers consider this pair expensive. But given how it performs and makes skating easy, I think these shoes are worth their price. They are not the lowest-priced or most expensive, but they live within my expectations regarding the cost.
However, compared to other well-padded sneakers, this pair has less arch support. So, I'm not sure if flat-footed skaters will find comfort in this pair as others do.
Pros
Made with a canvas upper for breathability, lightness, and added durability
Vulcanized gum rubber outsole for better board feel and grip
Low-top sneakers that leave sufficient room for ankle motions
Worth their price
Cons
Does not have enough arch support
Despite the minor flaw, I think inner paddings or soles will suffice. Other than that, I love the classic silhouette of these Vans sneakers. They're grippy, and they're not straining to the feet.
2. Etnies Men's Kingpin Skateboarding Shoe
The Etnies Men's Kingpin Skateboarding Shoe is one of the popular pairs chosen by skaters who love a snug fit on their feet.
When I look at these shoes, I see a bulky yet well-padded pair. True enough, the Kingpin has sufficient cushioning, especially on the tongue and collars. So, in effect, users can enjoy a soft hugging sensation on their feet.
This brand uses EVA on its mid-sole and insole. And among the benefits of this material, it's the comfort that skaters love best. With the foam's shock absorbing capacity, there's no doubt it can support the feet during tricks.
While these shoes may look like more of a casual than formal pair, they still use leather for several reasons.
First, leather is a popular material for its durability. Second, it's easy to clean. So, not only do skaters get a durable pair but also a convenient one.
I think this pair is perfect for skaters who need better arch support, particularly flat-footed users.
As some buyers affirmed, this pair is not only well-padded. It's also breathable to keep the feet comfortable on hot summer days.
On the downside, these shoes could be heavy for some skaters, probably because of their overall build.
Pros
Well-padded tongue and collars for a soft and snug fit on the feet
EVA middle and inner soles for optimum comfort and shock absorption
Uses leather for durability and easier cleaning
Has sufficient arch support for flat-footed skaters
Breathable to keep feet comfortable
Cons
Slightly heavy for some skaters
This Etnies pair never disappoints in terms of cushioning. It yields comfortable skate rides, and I think its weight may not be an issue for bigger skaters.
3. Globe Men's Tilt Skateboarding Shoe
One of the things I love about Globe Men's Tilt Skateboarding Shoe is its construction.
Stitches attach all the shoe parts, and this brand seems to have gone the extra mile with these components. As seen on the toe caps, the sneakers use triple stitches like Cariuma skate shoes. And such a move makes these good skateboarding shoes reliable and sturdier.
If some brands are flexible when skating, this pair is also versatile in usage. Besides skateboarding, I read in one review that these shoes also work as casual footwear. And for cycling, this model grips firmly on flat pedals. So, it doesn't only hold against a skateboard's grit sheet but other surfaces as well.
Of course, comfort is also a plus for these shoes. Looking at many skaters' reviews of this product, I could see many users affirming its softness. This is because of the cushioning of these sneakers. As one buyer described, the paddings around the shoes feel like a sock that hugs the feet snugly.
On top of the performance-related factors, I think this option is commendable concerning price and delivery. It's not the most budget-friendly pair in the market, but it has the level of comfort more popular brands have.
Not only that, the pair I ordered arrived fast. So, I got to use it earlier than expected.
However, the upper material stains more quickly than other sneakers. Nonetheless, regular cleaning can help address this issue.
Pros
Triple stitching for superior reliability and sturdiness
Flexible skate shoes for casual wear and cycling
Well-padded shoes that are soft and grip boards well
Fairly priced and arrived fast
Cons
Upper material stains faster than other sneakers
Despite that, this pair of Globe sneakers still holds up against popular sneakers today in many aspects. I like its durability, and its padding provides exceptional comfort.
4. Etnies Fader Skate Shoe
We never get tired of commending shoe brands and models like the Etnies Fader Skate Shoe.
It may not be visible to many users, but these shoes have something on their soles that make me like them. This pair of Etnies shoes use an egg crate midsole construction that keeps the entire footwear light. What's better here is that the egg crate doesn't compromise the pair's durability.
Like the previous Etnies we reviewed, these are also comfortable. Such an aspect comes from the padded tongues and collars, as well as the low-top profile of the shoe.
While the low-top cut could give off an impression of low ankle support, I think the paddings and overall snug fit prove the opposite.
Before, I thought synthetic leathers were no good, but then I used this pair and realized they performed just as well as some genuine leather shoes I owned. In detail, the synthetic material on these shoes makes the footwear long-lasting.
Buyers who have come across this model can agree that it has plenty of color and style options. Of these choices, skaters can enjoy plain black, white, or a combination of earthy colors. This aspect may not affect the skating performance, but it helps many customize what they wear.
I never had a bad experience with this pair. But unfortunately, one buyer complained about a missing aglet on the shoelaces.
Pros
Egg crate midsole construction that keeps the shoes lightweight yet durable
Low-top shoe profile with padded tongue and collars for sufficient comfort
Adequate ankle support
Uses synthetic leather with good longevity
Has a wide array of colors and styles
Cons
Missing aglet in one of the shoelaces
Beyond the comfort of this plushy Etnies pair, it's also durable and light for the feet. And with its variety of styles, I think many skaters can enjoy this model.
5. Adidas Skateboarding Matchbreak Super
Of course, how can I go wrong with the Adidas Skateboarding Matchbreak Super?
Like many products we reviewed, this pair has a low-top profile. But what sets these shoes apart from other low-cut sneakers is their paddings. In usage, the cushioning around the ankles gives this footwear a snug fit.
Another unique feature of these shoes is their upper construction. The Matchbreak has a suede upper material accented with canvas, one of the few suede shoes on our list. Suede is better than cloth in durability. Plus, it has a smooth look that makes it visually appealing.
In terms of comfort, Adidas always does it well. Inside each shoe is an adiPRENE sock liner designed to give the skater's feet a comfortable stepping surface. Besides that, the liner inside also supports the arches. So, users can confidently and comfortably practice tricks with these skateboard sneakers.
This model isn't lacking in terms of unique details. One more feature I love about these skate sneakers is their foxing tape.
If the suede material is responsible for the shoe's durability on the upper, the foxing holds the joints between the fabric and the sole. What's good about this shoe's foxing tape is it's abrasion-resistant, so I'm sure these sneakers would last long.
On the downside, one of the trademark stripes of these shoes didn't seem well-stitched. Nevertheless, such an issue did not affect the product's performance.
Pros
Low-top sneakers with sufficient paddings for a snug fit
Uses a suede upper that's durable and smooth-looking
adiPRENE sock liners for optimum comfort and arch support
Abrasion-resistant foxing tape that holds the shoe's parts firmly
Cons
One stripe isn't well-stitched
Adidas's Matchbreak is in a different league of its own. I love how the brand is meticulous in creating each shoe component and how these parts have both comfort and durability.
6. Nike SB BLZR Court Men's Shoes
From a wide array of skating sneakers, I think the Nike SB BLZR Court Men's Shoes have one of the best rubber outsoles.
We already knew how rubber works well for skating. But what I love about these sneakers is they have this reinforced ollie zone, helping skaters perform tricks with enough grip. This part is also flexible, allowing users to enjoy more fluid movements on the board.
On top of having the outsoles made with rubber, Nike also applies a vulcanized construction on these shoes. In effect, users obtain better control and feel of the skateboard.
These sneakers might look light or flimsy on the outside. But what many do not know is the shoe hides a toe cap under the canvas upper. Having this rubber piece above my toes means I have them protected. Also, I think this part is a positive factor for skaters in doing more tricks.
In terms of aesthetics, I'd say this pair is not as fancy as other brands. Despite that, I love how Nike designed these shoes in a uniquely retro way.
Such a move from the brand gave these shoes an original design many users love. And what's good is even if the look declines with age, the shoes' performance still catches up with the sport's modernity.
I'm not sure how others perceive these sneakers. But I don't see any drawbacks to it.
Pros
Rubber outsoles with reinforced ollie zone yielding enough flex and grip
Vulcanized construction for a better feel and control of the board
Concealed rubber toe caps for safety on the toes
Unique retro skate shoe design with modernity in performance
Cons
No drawbacks at the moment
Overall, I love the classic silhouette of these Nike skate shoes. They work well through the toughest skate sessions, and I think they'll hold for years.
7. Adidas Men's Daily 3.0 Skate Shoe
There are shoes made with solid colors and those made with a washed textile like the Adidas Men's Daily 3.0 Skate Shoe.
This pair of skate shoes feature a canvas upper that looks more like denim. I find it unique, and since the brand uses canvas material, the footwear becomes light and breathable.
Compared to the previous product, this pair doesn't have as much cushioning on the tongue and collars, but it has OrthoLite sock liners, a set of insoles designed for exceptional comfort.
OrthoLite has many benefits. But I think what the majority of skaters love is its coolness and softness.
Besides the insoles, another factor that makes these cool skate shoes feel light is their vulcanized rubber sole construction. Vulc soles, other than being grippy, reduce the overall weight of the shoes.
Also, these components are flexible, so breaking the pair in takes less time than other sole structures.
If bulky skating shoes bank on paddings for a snug fit, this model relies more on the lace closure. This 3.0 pair comes with seven sets of eyelets, probably the most I have had so far.
These features help me tighten the shoe from my toes to my foot's bridge without needing an extra cushion on the tongue.
While this pair I ordered arrived early, it had a damaged box. The shoes also had slight scuff marks, so I think the brand should ensure better handling next time.
Pros
Unique washed canvas upper material that's light and breathable
Soft and cool OrthoLite sock liners for ultimate comfort
Vulcanized sole construction that reduces the shoe's weight and provides grip
Fast to break in
Seven pairs of shoe lace eyelets for optimum fit
Cons
Arrived with a damaged box and scuff marks
All in all, these are the classic Adidas people of all ages love. They have the balance of uniqueness, comfort, and flexibility for the sport.
8. Lakai Footwear Mens Cambridge Skate Shoe
Compared to some bulky leather sneakers we reviewed, the Lakai Footwear Mens Cambridge Skate Shoe has a compact and durable profile.
The first thing that makes these shoes attractive is their low-top cut. Besides freeing the ankles' movements, this design on the shoe also makes it lightweight and more breathable.
These shoes may look slimmer than some brands, but they don't compromise comfort for wide-footed skaters.
In one review, I read about one user feeling comfortable despite having wide feet. While insoles were an issue, they are replaceable parts, so users can just customize the inner padding to suit their preferences.
As mentioned, these sneakers have an attractive profile, and such an aspect not only rests on their looks. One buyer affirmed that these shoes' leather and rubber build holds well. For an agile sport like skateboarding, these sneakers being solid makes kickflips and other tricks possible.
Since I mentioned the rubber material on these shoes, I'd say this part also performs beyond my expectations. The rubber sole of this pair is grippy. And with grippy rubber outsoles, I feel safer and less prone to slipping when skating.
I don't think there's something I dislike about these shoes. They're durable and comfortable, and wearing them feels nice every time.
Pros
Has a compact and durable profile
A low-top cut that makes the shoes lightweight and breathable
Works and fits snugly for wide-footed skaters with changeable insoles
Holds up well when doing flips and tricks
Grippy rubber outsole reducing the risks of slipping
While these shoes may not be as popular as other brands, they don't seem to compromise any significant aspect needed for skating. They serve comfort, durability, and their overall profile looks and feels light.
9. DC Men's Pure Casual Low Top Skate Shoe
Like the previous product, DC Men's Pure Casual Low Top Skate Shoe is also comfortable, but in a different way.
Each DC shoe comes with ventilation holes. At first, I thought these gaps were a part of the shoe's aesthetics. But I realized these holes made my feet less sweaty during skateboard rides.
These skate shoes are also lightweight. And I think this aspect makes this model better than the previous item.
My favorite feature on this pair is the outsole. It uses cupsoles that add enough foot and ankle support. Besides that, these shoes are also durable, so I can see myself enjoying the fantastic outsole for years to come.
Besides coming in a durable build, this pair is also safe because of its material. DC uses rubber on its outer soles, giving the sneakers enough slip resistance. Consequently, the skater gets less prone to slips and falls, even when skating in muddy places. Also, the chances of injuries get lower.
I am not that into motorcycles. But I read in one Reddit review that these shoes work well as motorcycle sneakers. Other than this versatility, they are also affordable. I wouldn't feel surprised if many motorcycle riders also opted for this DC pair.
It's not a major downside, but for most buyers, I would advise going up half a size. Other skaters had to return this pair for being slightly tight even after buying their usual size.
Pros
Has holes for ventilation and added comfort
Durable and lightweight shoes with a better feel
Uses cupsoles for improved foot and ankle support
Rubber soles for slip resistance and safety
Works well as motorcycle sneakers
Available at an affordable price
Cons
Slightly tighter than one would expect
Overall, I like these shoes for their balance in durability and weight. I think these are two of the coolest skate shoes on our list. And the soles are perfect for the sport.
What to Look for When Buying Skateboarding Shoes?
Getting a pair of the newest skate shoes can be an overwhelming task, especially if you do not know what you and your feet need. Here's a list of the things we should check when buying skateboarding shoes.
Upper material
Shoe brands use various materials for durability, lightness, comfort, and even environmental concerns in some cases. Let's see what exterior material could suit you.
Suede – If our only goal is to have the most durable skate shoes, then suede skate shoes are the best options. Suede appears on many products, a fact that's easy to see if you browse e-commerce platforms.
What's good about this material is it has a natural ability to adjust to the user's feet after a break-in period.
Leather – Leather is next to suede in durability for having a thinner finish. One of the most salient differences between the two is that leather comes from the exterior side of animal hide, while suede is from the underside.
Canvas – As mentioned, some brands use canvas for making lightweight shoes. If you don't support using animal skin for your sneakers, you may want to try canvas. Shoes made with this textile are also breathable, adding comfort for the user.
Soles
Good soles yield riding comfort for the skater. Quality brands even produce impact-resistant layers of this component to protect the user against potential injuries. Let's get into these layers.
Outsole – Several factors depend on the shoe's outsoles. From the products we reviewed, rubber dominates outer soles due to its flexibility. Also, this material on the outsole means the sneaker gets better slip resistance.
Midsole – The midsoles are responsible for the shoe's shock resistance properties. Most skating sneakers have EVA foam on this layer, a material known for its lightness and comfort.
Insole – Finally, the insoles are in charge of giving the arches a decent stepping surface. Most comfortable skate shoe models like Adidas specialize in this part, incorporating the popular OrthoLite sock liners.
What's good about this component is it's replaceable. So, you have the option to change the insoles if they don't provide the comfort and cushioning you need.
Vulcanized soles VS Cupsoles
Vulcanized or cupsole? While this question remains an argument for many, choosing either will yield something good for your feet with only a few drawbacks.
Vulc or vulcanized outer soles connect the rider better to the skateboard. This sole construction gives a sleek profile to the shoes, making them lightweight and flexible. Most importantly, shoe brands produce vulcanized soles to help skaters have an improved sense of the skateboard.
On the other hand, a cupsole stands for durability. It consists of the three sole layers sewn and glued to each other to provide better stability. Shoes with a cupsole construction are significantly thicker and thus are less flexible than Vulc soles.
Type of shoe
You might have noticed that the shoes on our list were all low-top shoes. Let's get to know other types more.
High-top – High top skate shoes come with collars that sit above the ankles. The most popular skate shoes for this type is Converse. The sneakers of this class offer the best ankle protection, especially in activities like skateboarding.
Mid-top – This shoe type embodies a balance between ankle cushioning and stability. Mid top skate shoes have collars that sit higher than low-top but shorter than the previous type.
Low-top – Low-top sneakers free the ankle area of the skater. While there is less cushioning, such a feature makes the shoes more lightweight. Also, having quality insoles can still make up for the low-fitted collars.
Other shoe features
Some users might neglect these, but they are vital in the wear-and-tear conditions of the shoes.
These stitches run from one side of the shoe to the other. In one of the products we checked, there were triple stitches that cover the toe caps. And these seams do not come without a purpose.
They improve the durability and wear resistance of the sneakers, especially against rough surfaces.
Before, I thought paddings were only there to give the sneakers a bulky look. But that was until I experienced the difference between padded and non-padded sneakers.
Paddings are the layers of cushioning surrounding the foot, particularly on the tongue and collars. They work to reduce the impact on the feet and the risks of injuries from jumps and tricks. Additionally, paddings also make the skater's feet more comfortable.
Ventilation holes in shoes for skateboarding are as helpful as those in helmets. Straightforwardly, these gaps allow for a better airflow inside the shoes, thus giving the feet a dry and comfortable feeling.
Foot type
Besides the physical features of skate shoes, we should also not forget the feet that will wear them. So, try to check among these foot types to see where yours fit to know what sneakers will suit you best.
Flat-footed skaters are more prone to injuries and pains above the legs. So, cupsole sneakers would be the best choice. If you have the same condition but don't want cupsoles, try using arch-supportive insoles.
People with wide feet suffer from wearing narrow sneakers, especially those with limited toe boxes. In such a case, wearing skate shoes with broad toe caps will ease the pressure when skating.
While sneakers with wide toe caps leave enough space for narrow-footed skaters, these may not be a perfect option because of the risks of instability. Also, we don't advise using bulky shoes as these might cause the skater to lose the feel of the ground.
What is Most Popular Skate Shoe
Skate shoes brands are famous for several reasons. It could be due to their comfort, performance, or overall durability.
If we drop by a skate shoe store, the most dominant skateboarding sneakers consist of Nike SB Dunk Low Pro, Emerica, Vans, and Adidas. These sneaker brands have their own trademarks in style, structure, and performance.
Do Shoes Matter in Skateboarding
Skate shoes excel in various aspects that make them matter in skateboarding. For example, low-quality sneakers won't provide much grip or impact resistance, which can result in injuries.
Can I Use Running Shoes for Skating
Like any sport, skateboarding requires appropriate footwear. But whether running shoes would be advisable for skating depends on the user.
Using running shoes may work for beginners moving a board for the first time. But if you plan to add the sport into your routine or practice tricks more often, we advise riding in appropriate skate shoes.
Can I Skate in Jordans
A pair of Jordan shoes may have features similar to skate shoes. But that does not guarantee all designs from the brand work perfectly for skateboarding. If you do go for a Jordans pair, the features below will help:
Mid and high-top variants that yield sufficient ankle cushioning and protection.
Cupsole and multiple stitches for durability.
Look for sneakers that offer ample traction and grip with their rubber outsoles.
Select models with toe caps for tricks.
How Long Does a Skate Shoe Last
Given regular care and checking of the skate shoes, they should be in working condition for 3-6 months.
Besides maintenance, the shoes' longevity also depends on their overall structure. We can't expect a pair of canvas sneakers to last as long as suede under the same degree of usage.
Also, looking at the sole construction of some sneakers, we can infer how cupsoles tend to last longer than vulcanized shoes.
Conclusion
A good skateboard ensures decent rides, and a pair of quality footwear makes them more comfortable. Your choices decide how your skating journey progresses day by day.
Choosing skate sneakers may not be as easy as picking what you plan to wear for the day. But with this article on the best skateboarding shoes, we hope our tips and reviews helped you decide.
Guarantee durability and comfort for your feet no matter your skate routines!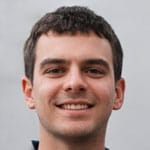 Hi, I am Charles Harris. I opened this site to write as much as I can about my biggest passion – skateboarding!
I started as a clumsy yet passionate rookie 10 years ago to now a still passionate yet much better skateboarder! But I have to tell you, the whole journey has always been fun and rewarding, indeed not without hardship.