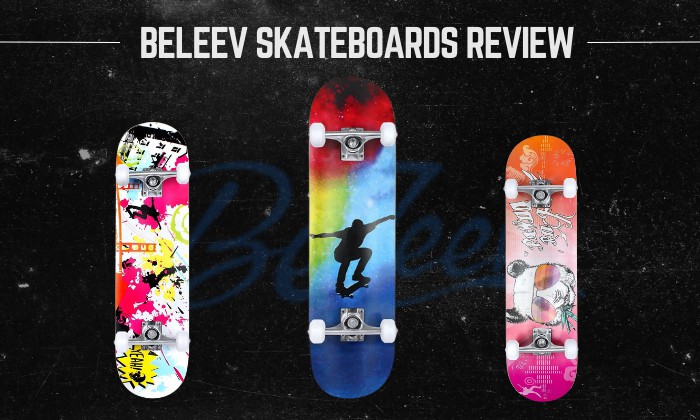 Whether as parents introducing children to skateboarding or adults starting to skate, our preferences often lead us to beginner boards. Through them, we get quality gear that's conducive to learning and is safe in several aspects.
If you're shopping for your first deck, you might have come across Beleev. Are Beleev skateboards good? Recently, this brand has earned recognition as one of the best skateboards for beginners. Keep reading as we learn about the brand and its products.
Notable Features of Beleev Skateboards
So, what makes a Beleev skateboard a choice for beginners adults, or young ones? Let's see the following aspects.
1. Performance and Design
There are a few areas to highlight about a Beleev board's performance.
Steady
Balance is integral for kids and beginners. And Beleev aced this aspect by shaping their decks with a perfect concave and width. Hence, the decks become more assistive to beginner skaters.
Beleev also incorporates sticky grip tape with their decks. So, skaters can keep their feet firmly on the board when riding.
Robust
Not only is Beleev suitable for beginners, but adult skaters as well. It makes durable skateboards that can carry a maximum load of 220 lbs. Although the number may not be as high versus other brands, it's reasonable enough for most users.
Beginner-friendly
Beleev has designed its boards with beginner skaters in mind. It did not only focus on the decks. Instead, it has configured the wheels and trucks' positions to make practicing more efficient for the young ones.
The wheels and trucks are also easy to adjust and roll smoothly. Thus, new skaters will often get a better maneuver of the skateboard in preparation for next-level skills.
2. Components and Specifications
Let's get into the more physical aspects of Beleev skateboards.
Deck
Beleev decks can either be Canadian maple or polypropylene plastic. The wood goes with the popsicle board, while the plastic is on the mini cruiser type.
We mentioned how robust these deck materials are, and that's because of the numerous plies on the wooden board and the flexible nature of polypropylene.
But what we love more about them is their playful aesthetics. The mini cruisers come in various deck colors, and the regular boards have stylish graffiti printed at the back.
Trucks
Whether mini cruisers or regular maple skateboards, Beleev uses aluminum skate trucks. These alloy wheel holders improve and smoothen slides and turns, leaving skaters with a good experience.
But if there's another aspect to appreciate about Beleev's trucks, it's the brand's addition of risers. These slip-ins between the baseplate and deck increase the board's height. Thus, the decks become less prone to wheel bites.
Wheels
If we were to describe Beleev PU wheels briefly, we'd say they're smooth and reasonably fast. Although speed isn't a priority for beginners, Beleev ensures skaters can take advantage of this aspect should they want it.
Of course, we want to emphasize another aspect only a few good brands like Beleev have with their wheels. And it's the light-up LEDs on its mini cruiser models. These features aren't only for aesthetic purposes but can also be for safety when riding at night.
Bearings
Another contributing factor to the skateboard's overall speed is its bearings. Beleev's skate bearings come with ABEC 7 ratings, meaning they have exceptional speed and precision.
However, some skaters have found issues with these parts not having removable shields, leaving the bearing's interior more prone to dirt.
3. Prices
Here are some of Beleev's featured boards with their prices.
Complete Skateboard for Beginners – Graffiti – $42.99
Complete Skateboard for Beginners – Black – $42.99
Complete Skateboard for Beginners – White – $42.99
Mini Cruiser Skateboard for Kids, Teens, Adults – $40.99
Cruiser Board with Light-up Wheels – Azure – $40.99
4. Pros and Cons
While there are many things we can praise Beleev boards for, we should remain aware of their downsides. We've summed up both aspects below.
Pros
Robust deck construction with a 220-pound maximum load capacity
Aluminum trucks for smooth performances
Riser pads for wheel bite prevention
Smooth PU wheels
Light-up LED rollers for added safety on mini cruisers
Speedy ABEC 7 bearings
Cons
A challenge in cleaning the bearings because they're shieldless
Is a Beleev Skateboard Worth It?
Following our Beleev skateboard review, we can say this brand has prices comparable to other reputable names.
Beleev skateboards are beyond worthy of their prices. These boards have durable components and promising performances. Most of all, they have the features we look for in a beginner skateboard.
Conclusion
Our choices reflect how well we have checked an item and its brand. Hence, choosing a Beleev skateboard for beginners entails reviewing its features and understanding what it can bring in performance and other aspects.
So, are Beleev skateboards good? Absolutely! Whether it's performance or construction, this brand has guaranteed its boards are worth more than their costs. Also, let's not forget Beleev's addition of accessories like T-tools to improve its products.
Downsides might stay for a while, but they may no longer count on a board that does more good than bad.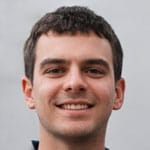 Hi, I am Charles Harris. I opened this site to write as much as I can about my biggest passion – skateboarding!
I started as a clumsy yet passionate rookie 10 years ago to now a still passionate yet much better skateboarder! But I have to tell you, the whole journey has always been fun and rewarding, indeed not without hardship.