Time is a reliable teller of how good or bad a skateboard brand has been. Going by the brand's length of presence in the market, we would already know about its quality, performance, and what skaters say about it.
One of the brands that have stood the test of time is TGM. Are TGM skateboards good? "Good" could be an understatement because this name has brought more than decks into the skating community.
Let's find out what else it offers through this TGM Skateboards review.
Overview of TGM Skateboards
Is TGM Skateboards legit? Like some of the top skateboard brands today, TGM is an established brand delivering products with quality and the guarantee of a good ride.
It started in 1996, with Steve Kynaston spearheading the company. He got his drive to produce more skateboards because of the increasing popularity of the sport.
After starting as a supply shop, TGM has become one of the notable skateboard brands today. It now sells almost all its products outside its business domain. Hence, foreign skateboard markets are no longer an unfamiliar territory for this brand.
Notable Features of TGM Skateboards
With its almost impeccable image, what does TGM have for skaters? Let's take the following aspects.
1. Performance and Design
Being a famous brand, we expect TGM to work as well as it looks. Here are a few performance aspects we'd like to highlight.
The brand is firm that its boards can withstand the test of time and strenuous usage. While sturdiness is a minimum requirement for a quality skateboard, it's still commendable that TGM boards can last months if not years.
Following the durable build of its skateboards, it's safe to conclude TGM skateboards are something skaters can't get tired of using from day to night. Each TGM design works best for its suited skating style.
And what's better is it has wheels that complement all ground types. Hence, there's no way skateboarders can't enjoy riding in skateparks, bowls, down hills, or on the streets.
Design-wise, it's evident how TGM incorporates different graphic themes into its decks. This way, skaters can choose the styles that represent them best.
2. Components and Specifications
Here are the components responsible for TGM skateboards' commendable performances.
1. Deck
Besides the graphics and longevity of TGM skateboard decks, we want to emphasize what makes up these boards.
TGM skateboard and longboard decks come with maple wood, a known reliable material for the sport. What's good is TGM also pays attention to its decks' construction, securing each maple veneer with firm glue.
Such a process makes the decks not only sturdy but poppy as well.
2. Trucks
One of the trucks TGM skateboards use is Independent. These wheel holders come with Grade 8 axles and kingpins with aluminum hangers and baseplates.
This material combination improves the trucks' turns and stability. Plus, it provides clearance for grinds and reduces wheel bite tendencies.
3. Wheels
TGM offers skateboard wheels in varying hardness levels, from 78A to 100A.
These rollers display versatile performances. TGM wheels slide well while keeping their grip on rough terrain. What's better is that the brand also made each wheel fast, smooth, and durable.
4. Bearings
Bearings are an added factor to the skateboard's rolling smoothness and speed. TGM's version of these parts comes with ABEC 5, 7, and 9 ratings. From moderately to extremely fast, these components are precise and available at affordable prices.
If you are interested in TGM's longboards, here's what they offer.
Wheels – Mountain Cruiser wheels at 80a hardness level and 76mm size
Trucks – Core trucks made from aluminum with USA-produced bushings
Bearings – ABEC 7 cores with self-lubricating Delrin crown
3. Price
TGM doesn't manufacture complete skateboards, though it does sell products from brands like Paradise, Almost, Enjoi, and more. Nonetheless, here's what and how much you may need to build your TGM riding kit.
Decks
Santa Cruz / Toy Machine Skateboard Deck – $109.95
Real / Santa Cruz / Foundation Skateboard Deck – $119.95
Almost / Enjoi / WKND Skateboard Deck – $124.95
Wheels
Blank Skateboard Wheels 52mm x 31mm 99A Navy Blue – $14.95
Blank Skateboard Wheels 52mm x 31mm 99A Swirl Color Emerald Green/White – $13.95
Blank Skateboard Wheels 52mm x 32mm 99A Split Color Green/Blue – $14.95
Trucks
Core Hollow Trucks 5.0 Anodized Blue With Blue Base – $31.95
Core Hollow Trucks 5.0 Anodized Green With Blue Base – $31.95
Independent Skateboard Trucks 139 Hollow Tony Hawk – $57.95
4. Pros and Cons
Here's a list of things you may and may not like about the TGM brand and its skateboards.
Durable skateboards with excellent reliability
Quality, lightweight skateboard trucks
Versatile yet effective wheels
Fast and precise bearings
Return shipping costs money, unless the product is defective or the customer received the wrong order.
Are TGM Skateboards Any Good?
TGM has long become an established brand delivering quality products and providing for every skater's needs.
Although we might not see much of TGM-marked skateboards, what's better about this brand is it offers versatility. It allows skaters to customize their gear using parts or brands associated with TGM.
So, there's no way a skater can love a few parts but dislike one. However, beginners might still consider professional help in building their TGM skateboards.
Comparison with Other Brands
So, how does TGM compare against other skateboard brands? TGM has a broad range of products. And it doesn't settle on skateboards and their parts only. It also sells merchandise like shoes and clothing or gear for other sports like roller hockey and surfing.
Most other brands like Almost and Santa Cruz often stay within the market of skating gear, although they might venture in apparel. You won't find them selling snow skates and deck painting supplies like TGM does.
Top TGM Skateboards in the Market
After learning about TGM, here are some of its best products you might want to check.
Santa Cruz Complete 80's Classic Dot Black/Red
Santa Cruz Complete Screaming Hand Orange
Almost Skateboard Complete Mini Mutt Multi
Santa Cruz Cruiser Iridescent Dot Shark Black
Almost Complete Ivy League Premium Black
Conclusion
Like skaters, skateboard brands also started as beginners in the market. But how these brands become famous depends on their services, products, and customers' patronage.
One of these prominent, thriving names is TGM. Are TGM skateboards good? Having associated with today's top brands like Almost, World Industries, and Santa Cruz, it's no doubt this company is good.
It does not only provide complete skateboarding supplies but also ensures each buyer will get the best experience for their purchase.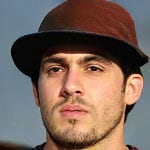 I am Michael, and I have been enjoying this fun sport for seven years. And nothing is better than having a community to share our passion for those thrilling tricks. I am ready to tell you all I know about skateboarding, showing you how to choose a good board and trick to start and how the practice goes. Stay tuned!