The weight of the skateboards is more important than you think. Some skaters may prefer lighter boards for tricks and maneuvers, while others may prefer slightly heavier ones for stability and speed.
In electric skateboarding, there are also heavy and light skateboards. One of the most popular lightweight e-skateboard manufacturers is Marble. Are Marble electric skateboards good? They are if we solely look at their 10-pound lineup.
For more details, check out our Marbel electric skateboard review below.
Notable Features of Marble Electric Skateboards
Here's a highlight of the most amazing features you can find in electric skateboards from Marble.
1. Performance and Design
How well does a Marble e-skateboard work? To whom is their design for? Let's see below.
Speed
Marble skateboards rock a 2000w motor. As the company claims, Marble skateboards can hit up to 20 mph, even on a hill. That's pretty impressive for an electric board. However, it may not be as fast as some other top brands in the market.
What sets Marble apart is their convenient control of the allowed speed, ideal for adult skaters. Users can set their boards to four modes. Each has its own speed limit. The four modes are:
Starter Mode: 6 MPH and accelerates at only 25%, perfect for novice skaters
ECO Mode: Automatically adjust settings to squeeze maximum ride time
Custom Mode: Give full control of acceleration and top speed settings
Sport Mode: Exploit the full potential of the board
Range
Marble has a pretty decent range at 10 miles on a single charge. What's better about this e-skateboard is it only takes 90 minutes to recharge fully. Hence, while this board's range isn't as far as the others, charging it won't take a toll on the user's time.
Batteries
Marble e-skateboards use fast-charging Lithium-Ion batteries. These power bars come with improved technology that optimizes the battery's performance. Hence, it's no strange some skaters have gone beyond the 10-mile range with this skateboard.
2. Components and Specifications
With the Marble electric skateboard's weight only settling at 9.9 lbs, its durability and longevity could be intriguing. Here's what makes a Marble board.
Deck
Marble's deck construction makes it one, if not the lightest electric skateboard. Each Marble e-skateboard has a Carbon fiber and Kevlar complex processed under a straightforward, high-quality construction method.
Such a process reduces the skateboard's overall weight without compromising its durability, even when used daily or under rigorous conditions.
Wheels and Bearings
Marble uses urethane for its wheels. These rollers have a 76mm size and a set of ABEC 9 bearings. Although e-skateboards are already inherently fast, another good thing about this brand is they incorporate a top-tier wheel core set to complement.
Not only do the wheels have urethane components, but the decks. Marble's nose and tail contain urethane. It serves as bumpers for the deck's tips, protecting them from impact or when setting the skateboard down.
Motors
We mentioned how powerful Marble skateboard's hub motor is for sustaining a 20-mph maximum speed even when going uphill.
But what's unique about Marble's motor design is it's only a single engine placed in one of its rear wheels. Like the deck's construction, such a move has significantly reduced the skateboard's overall weight.
Remote System Control
Perhaps Marble's control system is one, if not the best, of the areas deserving of a highlight. Like any e-skateboard, Marble can work through a remote control.
But that's not the only proponent the board needs to function because Marble has innovated a smartphone application. Here's a list of the application's core functionalities.
Throttle control
Shifting between riding modes, namely Sport, Custom, ECO, and Starter
Access to maps
Interaction with other Marble skaters
Other things you can also do with Marble's application include the Range Alarm and Lock / Unlock features to secure your skateboard.
3. Price
A Marble electric skateboard costs $1,399.00. It's slightly pricey for some. But if we check the quality of its parts and performance, spending more might not be an issue. Also, the brand's integration with a smartphone application has set the differences.
4. Pros and Cons
Here's a summary of the areas we like and do not like about Marble e-skateboards.
Light skateboards only weighing 9.9 lbs
Carbon fiber and Kevlar deck for lightness and durability
Added weight reduction from single-motor setup
Urethane nose and tails for added protection
Smartphone application for an improved riding experience
Slightly pricier than most e-skateboards
Not many color options
Are Marble Electric Skateboards Worth It?
The price of a Marble electric skateboard could be overwhelming. But more than coming as a complete e-skateboard set, it flashes unique, reliable, and advanced features.
Its usage of Carbon fiber, Kevlar, and urethane on its decks, lightness, and integration of smartphone applications for control are only a few aspects to adore. Hence, while other brands offer cheaper boards, not all can be as good as Marble.
Conclusion
Sometimes, we get tamed by item prices that are off our budget. Although it's reasonably overwhelming, we wouldn't know the product's worth until we get into detail.
Similarly, we won't see if a Marble e-skateboard is worth its price. But are Marble electric skateboards good indeed? Yes! Without looking at its tag, we would recognize its material composition, advanced features, and the lightness every skater likes.
Nevertheless, checking out more affordable e-skates remains a good idea. We should only know what to consider to make our purchase more valuable.
---
Other electric skateboard brands: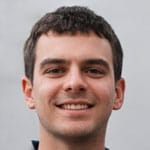 Hi, I am Charles Harris. I opened this site to write as much as I can about my biggest passion – skateboarding!
I started as a clumsy yet passionate rookie 10 years ago to now a still passionate yet much better skateboarder! But I have to tell you, the whole journey has always been fun and rewarding, indeed not without hardship.