The better a skater becomes, the more he seeks better equipment to serve him better. This concept applies whether with regular skateboards, e-skateboards, or longboards.
And more about longboards, is there any perfect brand to keep up with skaters in their transition? At least one will suggest Gold Coast!
But are Gold Coast skateboards good? One of its breakthrough products is its pintail longboards line. While these boards are reliable, there's much more we should know about through this Gold Coast longboards review.
Notable Features of Gold Coast Skateboards
Gold Coast became famous because of its array of longboards. Here's what we can expect from them.
1. Performance and Ride Quality
Longboards aren't as agile as skateboards, as they have different suited skating styles. Let's see what skaters say about Gold Coast's performance.
Smooth
Gold Coast knows that longboards should be smooth-running, whether slow or fast. Indeed, one of the aspects this brand takes pride in is its boards' riding smoothness.
Such is most evident on its wheels. Not only do these make the boards run smoothly, but also stably. Although longboards have reasonably broader stepping surfaces for balance, smoother wheels improve the equation.
Flexible
Another proponent of these longboards' stability is the deck's flexibility. Gold Coast uses a composite of materials with unique constructions, keeping the boards reliable and durable.
One more thing we should take note of is cruising requires more flex from the deck. Hence, a Gold Coast board should suffice this skating style well.
2. Components and Specifications
Here's what comprises a Gold Coast longboard.
Deck
Gold Coast longboards exhibit a perfect balance of flexibility and sturdiness through its bamboo and maple wood complex.
Bamboo is responsible for the flex, and maple provides the durability the longboard needs. But what's better about these decks is Gold Coast cold-presses its boards to enhance their durability and longevity.
Trucks
The trucks of a Gold Coast board come in two models: C80 and C30. Both wheel holders have gravity-cast aerospace aluminum bodies, which are light yet solid and durable.
What's good about this brand is it provides options for skaters who prefer cruising and those who want responsive turns. Such are attributable to low kingpin seats and double barrel bushings.
Wheels
Gold Coast uses a domestic formula in making its wheels. Like other brands, it banks on urethane as the primary body of its rollers.
These wheels aim to give skaters smooth and stable rides. Although a few arguments say Gold Coast's wheels are often vulnerable to wheel bite, not all Gold Coast skateboards reviews affirm this.
Bearings
The best bearings Gold Coast can offer its buyers is a set of ABEC 9 cores, known for having the best speed and precision, though slightly costly.
But what's unique about these bearings is Gold Coast applies Teflon lubrication to the interiors. This way, skaters experience a better and smoother ride every time.
3. Price
Here's how much Gold Coast's longboards cost.
Aloha Orange Cruiser – $120.00
Wanderlust Blue Cruiser – $120.00
Retro Dip Pink Cruiser – $120.00
Wanderlust Green Kicktail Longboard – $150.00
4. Pros and Cons
There will always be positive and negative sides to a skateboard brand. Here's the skaters' take on Gold Coast.
Smooth-running longboards and cruisers
Sufficient flexibility for select skating styles
Sturdy and responsive bamboo and maple decks
Quality aluminum skate trucks
Teflon-lubricated bearings
Wheel bites experienced by a few skaters
Are Gold Coast Skateboards Worth It?
At least a few skaters will say Gold Coast is like other quality longboard brands that offer smooth cruising or downhill rides. While these claims are relevant, we can't deny this brand has unique features not present in other platforms.
Gold Coast exhibits emphasis on its bamboo and maple decks, specialized trucks, and other components centered toward smooth skating experiences. On top of these, Gold Coast boards aren't too expensive, so they're worth the spend.
Conclusion
With the increasing number of skateboarders comes an increase in skateboards and brands. These changes could make our life more challenging during selection, but let's focus on the quality board waiting for us.
So, are Gold Coast Coast skateboards good? Yes! This brand has shown exceptional features from the deck to the wheels and their overall performance. These boards also come with reasonable prices, giving everyone more access to smooth-running longboards and cruisers.
Downsides are almost often a crumb. But let's not ignore them to manage our expectations well.
---
Other trusted brands you can refer: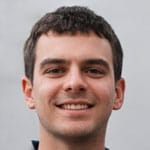 Hi, I am Charles Harris. I opened this site to write as much as I can about my biggest passion – skateboarding!
I started as a clumsy yet passionate rookie 10 years ago to now a still passionate yet much better skateboarder! But I have to tell you, the whole journey has always been fun and rewarding, indeed not without hardship.