Enjoying skateboards is normal. Being ecstatic about your favorite brand is another thing. Many of us want products we can rely on, and knowing where to get them helps us purchase gear more easily.
Today, Cal 7 is one of the few famous brands in manufacturing skate decks and their components. But are Cal 7 skateboards good? Often, the answer is yes. However, they also have their share of drawbacks.
Keep reading this article as we study this brand, its line of skateboards, and more interesting facts about it.
About Cal 7 Skateboards
Cal 7 is a good skateboard brand that emerged before many skaters of this generation were born. Who would have thought this name would survive and continue to thrive since the 1970s?
This skateboard brand banked on combining modernity, inclusivity, and a touch of its old-school roots. Undoubtedly, these were vital to its market share until today.
If there's one aspect common between this brand and many of our skateboarding legends, it's that they originated in California. Today, Cal 7 continues to establish a presence in other states and nations, bringing with it the style, foundation, and quality it has.
How Much Does a Cal 7 Skateboard Cost?
Many users can agree that the skateboards of this brand are reasonably priced. True enough, these boards have an average price of around $25 to $50. Here are a few items and prices you can check.
Cal 7 Fishtail Deck 22-inch Mini Cruiser – $29.99
Cal 7 22″ Complete Mini Cruiser plastic Skateboard – $31.99
Cal 7 Complete Standard Skateboard – $36.91
Let's learn more about the characteristics of Cal 7 skateboards in general.
Aesthetics – One of the factors that attracted the brand's customers was its bold graphics and array of color choices. The prints are attractive, and the colors are striking, leading many skaters to get them.
Safety – Cal 7 never takes chances on safety. It ensures all its riders are comfortable and confident skating with the help of pre-applied grip tape.
Deck – I came across a Reddit review of Cal 7 decks saying that these boards are quality. Like other popular skateboard deck brands, Cal 7 has a ton of pop, and such an aspect is more than essential for an active skater.
Truck – Despite coming at a cheaper price range, Cal 7 trucks are metal and not made of some flimsy material.
Wheels – Cal 7 wheels are in the middle if we consider quality. They spin enough, and the bearings seem to support their motions.
Types of Cal7 Boards
Let's examine two of Cal 7's best skateboards in their lineup: the Mini Cruiser and Standard Complete.
1. Cal 7 Complete
The Cal 7 Complete Skateboard is the most popular in the brand's array for many reasons. First, it comes with a classic popsicle shape, allowing skaters to ride it smoothly, no matter their level or age.
Another thing that makes this option more suited for a broad age group is how the brand designed the board to be comfortable and maneuverable, regardless of the rider's skating spot.
2. Cal 7 Mini Cruiser
This Mini Cruiser variant of Cal 7 is your ultimate partner for short commutes.
Yes, these skateboards look small, but they have a few benefits. One of these is their mobility. You can slide the board inside your bag or hold it with ease. And since it's a mini cruiser skateboard, expect it to be lightweight. So there'd be less strain when bringing it here and there.
On top of these features, what everyone would like about this board is its sturdy construction.
Pros and Cons of Cal 7
Objectively, no matter the board's attributes, there'll be some downsides. And that makes the skateboarding market more competitive. Here's a short list of the bright sides and drawbacks of Cal 7 skateboards.
Affordable price range
Lightweight variants for easy handling
Suitable for riders of any age
Not the grittiest grip tape
Some Cal 7 boards may not work well for heavy skaters
Frequently Asked Questions
How long does a Cal 7 skateboard last?
How long a skateboard lasts depends on its quality, maintenance, degree of usage, and other factors.
Notwithstanding any brand, skateboards, more particularly the decks, can live as short as two weeks to as long as two years. The wheels and truck replacement depends on your skating style and frequency; some customers said these parts may last six months to three years.
Besides counting months or years, there are other indicators of a skateboard deck needing replacement. One of these is a skateboard that's declining in performance.
In the case of Cal 7, the brand offers a year of warranty for defects. That means you can assure their skateboards are of decent quality and can last long enough.
How much weight can Cal 7 skateboards hold?
I have come across a Cal 7 skateboard online. And it says it can accommodate skaters that weigh as much as 215 lbs. Perhaps, that's the highest load capacity I have seen from this brand.
Can I use Cal 7 skateboards in the rain?
Whether the brand is Cal 7 or not, skateboarding in the rain is a huge no. You may be able to ride for a few meters, but you're more likely to suffer a damaged and waterlogged skateboard by the end of the day.
What if I use a plastic skateboard like a Cal 7 penny board? Remember, it's not only the deck that gets the damage. Your board also has bearings. And once they get wet, they get rusted.
Conclusion
We choose a specific skateboard for many reasons, such as brand, style, comfort, and safety. That said, knowledge about the technical aspects of skateboarding is necessary before we can arrive at the perfect choice.
So, are Cal 7 skateboards good? With all the features we have discussed, we can say this brand produces quality and affordable skateboards. Drawbacks are unavoidable, but these products live up to many skaters' expectations.
Cal 7 may not have the most premium parts, but its longevity in the skating world made it one of the most respected brands today.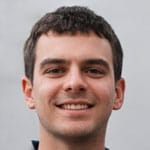 Hi, I am Charles Harris. I opened this site to write as much as I can about my biggest passion – skateboarding!
I started as a clumsy yet passionate rookie 10 years ago to now a still passionate yet much better skateboarder! But I have to tell you, the whole journey has always been fun and rewarding, indeed not without hardship.