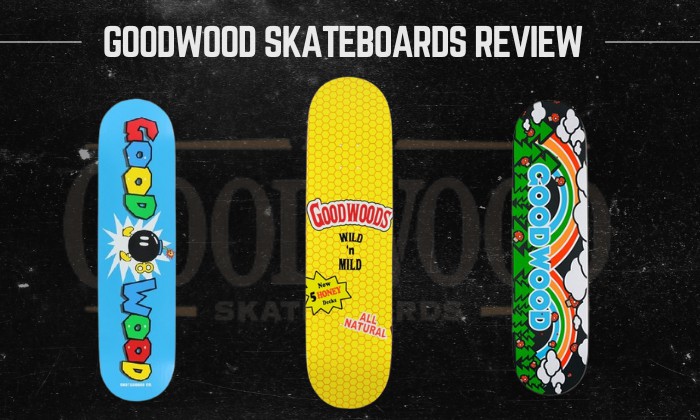 Known for its affordable price, Goodwood is an ideal brand for beginner skaters who seek to improve their skills without breaking the bank. Given its budget-friendly price, one can't help but wonder, "Are Good wood skateboards good?".
For your information, Goodwood skateboards are a decent choice for beginner to intermediate skaters. Their deck construction is durable and can provide impressive pop, aside from its ability to offer a responsive riding experience.
Overview of Goodwood Skateboards
Goodwood found its roots at the heart of the sport, California. In 2004, it started selling impeccable skating gear under Skate Season Distribution.
Not long after its conception, this brand began to sell high-quality and aesthetically pleasing skateboard decks for skaters of various levels. However, Goodwood may not be as sound as other brands today. Its social media presence isn't as active as other names.
Nonetheless, Goodwood continues to produce longboards and skateboards for everyone. It lives up to its vision of providing products to assist skaters in improving and upgrading their skills.
Notable Features of Goodwood Skateboards
So, how good is a Goodwood skateboard? Does it perform like the other dominating brands? Let's see the following aspects.
1. Performance and design
Overall, Goodwood has a few tweaks compared to other skateboard brands.
While most top-selling skateboards use Canadian maple wood on their decks, Goodwood uses one from Northern Michigan. But no matter where the raw material comes from, both types display exceptional durability.
Though less noticeable, another distinguishing factor about this skateboard's design is its deck-construction process. Goodwood uses a cold press with Gorilla Epoxy glue as an adhesive, thus protecting the skateboard deck from delaminating and warping.
Here are three performance-related benefits of a Goodwood skateboard.
Slick – Goodwood finishes its decks by smoothening, hand-trimming, and staining them. Additionally, it adds a protective layer at the bottom to assist in slide tricks.
Excellent pop – Being a maple-based skateboard, Goodwood is innately poppy and responsive. This 7-ply board is also lightweight, hence, loved by many skaters.
Stable – Most skaters affirm that this board exhibits sufficient stability on top of its sturdy build, just like large skateboard decks.
2. Components and specifications
We now know much about Goodwood decks. It's time we learn more about its parts and features.
Trucks – Almost all Goodwood skateboard models use a pair of Essentials skate trucks. These wheel holders come with an aluminum hanger with steel kingpins and axles, the same as other top brands. Besides being known materials for skate trucks, this composition keeps the skateboard light.
Wheels – Goodwood uses the same wheel brand as the trucks. Most Goodwood skateboards feature a set of Essentials white 52 mm wheels made from the famous PU material.
That said, some boards from Goodwood feature wheels as large as 70 mm. The brand also offers wheel color variations, such as yellow, black, or pink.
Bearings – Still, Goodwood uses the Essentials brands for most of its wheel cores. However, not everyone might like these wheel inserts because of their ABEC 3 ratings, meaning the board won't be able to roll very smoothly or fast.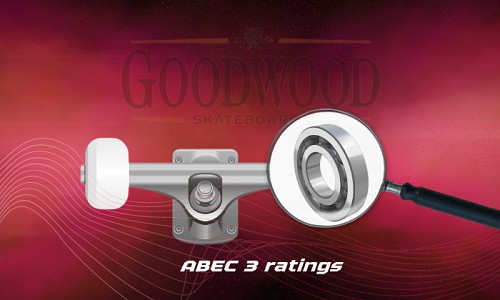 3, Price
So, how much does a Goodwood complete skateboard cost? Let's see the following prices.
Complete skateboards
Goodwood Neon Tiger Complete Skateboard 8.0″ x 31.75″ – $89.95
Goodwood Dilly Dally 8.0″ Assembled Skateboard Complete – $99.09
Goodwood Good Boy 8.5″ Assembled Skateboard Complete – $99.09
Goodwood True Love 8.25″ Assembled Skateboard Complete – $99.09
Skateboard decks
Goodwood Ghost Cat 7.75″ Skateboard Deck – $45.95
Goodwood Shrooms 8.0″ Skateboard Deck – $44.99
Goodwood Fortune Kitty 8.25″ Skateboard Deck – $45.95
Goodwood Checkered 8.0″ Skateboard Deck – $45.95
4, Pros and cons
Here's a list of the areas you may or may not like about Goodwood skateboards.
Responsive, durable, and stable deck
Lightweight skateboard trucks
Affordable bearings
Ideal for any skater's level
Don't move very smoothly or fast
Only a few options are available
Are Goodwood Skateboards Any Good?
Overall, Goodwood achieves the skateboard quality many skaters look for from a decent board. From the decks to the trucks, bearings, and designs, Goodwood has them. Beginners and intermediate skaters will likely find the brand enough to meet their needs.
Goodwood versus other skateboard brands
Goodwood and other top skate brands have several common aspects. Here are a few Goodwood skateboard reviews against other brands.
Every skateboard brand has its ways to make decks durable, reliable, and long-lasting. If Goodwood uses Gorilla Epoxy pressed between the seven layers of its Michigan maple, some brands like Flip add a fiber reinforcement for the same purposes.
Other brands like Alien Workshop combine two deck construction techniques by using a reinforced fiber glued by epoxy resin to its 7-ply maple decks.
Although it doesn't immensely affect the skateboard's performance, a skateboard brand's media presence leads more skaters to review it. This aspect is where Goodwood and Element differ, with the latter being the more popular brand.
Pro skaters pairing up with brands helps boost the skateboards' sales. People believe they're paying for a quality board endorsed by their adored skaters, which is often correct.
Plan B, Zero, and Girl are only a few brands backed by professional skaters. It may be too soon to judge, but Goodwood doesn't seem to have its own line of supporting professional skaters. Nonetheless, it still delivers several benefits, even without a hum from our skateboard legends.
Top Goodwood skateboards in the market
Despite its less prominent social media presence, Goodwood still has several popular product lines:
Goodwood Flower Power Skateboard
Goodwood Hot Tropic Skateboard
Goodwood Nyan-Psy Complete Skateboard
Frequently Asked Questions
Where to buy Goodwood skateboards?
Finding a Goodwood skateboard is an undeniable challenge for many. But the best places to look for these skateboards are Amazon and Zumiez. If you're in California, you may also want to check Goodwood's distributor in California, Skate Season.
Conclusion
So, are Goodwood skateboards good? Although it's not that popular a brand, we can't deny that Goodwood skateboards do well in several aspects. They're durable, light, responsive, and have impressive pop.
Other parts, such as the bearings, may not be top-notch, but Goodwood is an ideal brand for skaters with a tight budget.
---
Other brand reviews: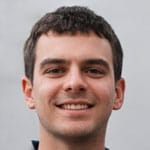 Hi, I am Charles Harris. I opened this site to write as much as I can about my biggest passion – skateboarding!
I started as a clumsy yet passionate rookie 10 years ago to now a still passionate yet much better skateboarder! But I have to tell you, the whole journey has always been fun and rewarding, indeed not without hardship.