Skateboarding isn't only a competition in skills, styles, and proficiency. It's also a clash between brands to see which has the best parts or yields better performance for streets, parks, and other setups.
One of the best skateboard brands commonly present in these discussions is Real. Are Real skateboards good? Real Skateboards is a brand known for maximizing any resource available.
Hence, it's no question many skaters feel happy about their experiences with this company. Their skateboards are smooth and are often beyond functional.
Notable Features of Real Skateboards
Let's get to know Real through the following Real Skateboards review.
1. Performance
So, what do skaters and other buyers say about Real Skateboards' performance? Here are a few highlights.
Versatile
A skateboard brand that offers skateboards to all ages and levels is a positive for most buyers. And Real does that.
This skateboard brand offers a lot of designs that may fit beginners or advanced skaters. Smaller decks measuring about 7 inches wide are suitable for young kids, for example, while 8 inches and bigger designs require more control and suit adults well.
Heavy-duty
Some skateboards can top other brands in design, graphics, or other visual features, but only a few brands, like Real, guarantee longevity on top of heavy usage.
It takes hundreds of hours for chips to appear on a Real deck, which only proves that this Real Skateboards brand is as reliable as claimed.
Excellent pop
Skaters learn every time they step on their skateboards. And for this reason, Real makes its skateboards poppy. So, besides being sturdy or heavy-duty, Real Skateboards can help you execute the best ollies and other tricks.
2. Components and Specifications
With Real Skateboards known for its quality skateboards, it's safe to say we have something unique to look forward to with its parts.
Decks
The skateboard's durability and responsiveness often rests on the deck. Hence, Real ensured it made skateboard decks unlike other brands.
Real skateboard decks rely on a special R1 construction that finds a ribbed polymer infused into each of the seven maple layers. The effect? Consistent ride quality and a significantly longer skateboard life.
Trucks
Real's skateboard trucks often come with the brand's complete skateboard package. These wheel holders have a heavy-duty aluminum body, able to withstand heavy usage, like the decks.
We know what aluminum can do in skateboarding, so we can expect these trucks to perform reliably.
Wheels and Bearings
Real Skateboards also produces its own wheels. These rollers come in various sizes and hardness levels. Undoubtedly, these contribute to the skateboard's functionality and ride quality.
The bearings coming with a complete Real skateboard have an ABEC 5 rating. Based on the scale and market prices, these wheel cores offer a perfect balance of precision and speed without requiring too much from the skater.
3. Price
So, how much do Real Skateboards cost? Let's see a few models.
Complete Skateboards
Kyle Walker Highland – $74.95
Van Vark Thanks for the Fish – $94.95
Patrick Praman Pro Debut – $99.95
Patrick Praman Oval – $99.95
Skateboard Decks
Psychoactive Glow – $62.95
Ishod Speedway – $64.95
Harry Lintell Chromantic Cathedral – $64.95
Spectrum Distortion – $64.95
Wilkins Storyboard – $64.95
Chima Ferguson Cross Stitch – $54.99
4. Pros and Cons
Here are the things we may and may not like about Real Skateboards.
Pros
Unique R1 deck construction for improved durability and performance
Heavy-duty aluminum skateboard trucks
Poppy and responsive designs
Various wheel selections
Perfect for all skater levels
Cons
Some skaters find Real expensive
Is Real a Good Skateboard Brand
While it's anyone's right to call a skateboard brand expensive or cheap, a product's worth will not solely depend on the price.
Real Skateboards might be pricier than other brands. But for several reasons, such as their deck construction, truck and wheels quality, and overall performance, Real Skateboards is a good brand.
What's better about Real is it also offers other skateboarding merchandise. Hence, browsing this brand's website is never a waste.
Conclusion
Skateboarding never runs out of skateboard and merchandise brands. As these names rise one after another, we keep finding better options and filter out the unfavorable ones.
So, are Real Skateboards good? Absolutely! The brand's dedication to advancement gives it the upper hand among other brands. Indeed, it delivers high quality skateboards and other accessories and guarantees long-lasting, heavy-duty usage.
Better skateboards could be around. But you wouldn't know whether Real is the perfect board until you try it.
---
Some trusted brands you can refer: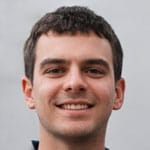 Hi, I am Charles Harris. I opened this site to write as much as I can about my biggest passion – skateboarding!
I started as a clumsy yet passionate rookie 10 years ago to now a still passionate yet much better skateboarder! But I have to tell you, the whole journey has always been fun and rewarding, indeed not without hardship.