Satisfaction is often subjective. What one likes ​​for beginners may not be the same as for others. This concept also applies to skateboarding. Brands are earning verdicts from skaters of different groups and ages.
And one of the names experiencing this is Supreme. Are Supreme Skateboards good? Some would say they're soft; some say they're heavy. But many skaters believe these skateboards are perfect for cruising around.
Keep reading this review to learn more about Supreme.
Notable Features of a Supreme Skateboard
With a 20-year-long stint in the market, we know Supreme has already established itself. Let's check out Supreme skateboards through the following aspects.
1. Performance and Design
Here's a Supreme Skateboards review based on feedback from the skating community.
Suited for professional skaters
Supreme skateboards work for professional or advanced skaters well. Although there is a notion these boards are only for cruising, Supreme offers different sizes, shapes, and skateboard styles that allow most skaters to go with their preferred routines.
Unique
Design-wise, Supreme has some of the best productions in the market. This brand has delivered skateboards with varied graphics and designs that will never leave a buyer choiceless.
What's better is these skateboards are available in physical stores and online.
2. Components and Specifications
Given the brand's popularity due to its unique array of skateboards, how good is Supreme in components? Let's see by examining the following parts below.
Deck
With Supreme becoming a more inclusive brand beyond skateboarding, it keeps making its products high-quality.
This work manifests well on its wooden decks. A Supreme skateboard deck comes with a classic construction that gives the boards sufficient durability. Hence, the claims that Supreme boards are soft may earn little merit.
Trucks
Like FA decks, Supreme Skateboards ties up with the all-known Independent for its trucks. As we know, these skateboard trucks became a market hit for their longevity and exceptional durability.
What's better about these trucks is they now have various lightness levels. Hence, skaters can choose which fits them best.
Wheels
Like the trucks, Supreme collaborated with another brand, Spitfire, for its wheels. Spitfire wheels come in various shapes and styles, but the classic shape tops all others.
Such is because these rollers have a broader build that provides sufficient stability and grip, especially when skating fast. These features make the wheels more controllable for intermediate skaters taking to the parks or streets.
Bearings
Supreme has a bearing set for each ABEC rating. But in all these, we would notice the brand's wheel cores come double-shielded. Such a feature makes cleaning more efficient and reduces friction when rolling.
Of course, each ABEC rating entails a different speed and precision level. But if we pick an ABEC 9 set, we should expect these bearings to work the fastest without compromising durability.
3. Price
So, how much do Supreme skateboards cost?
There haven't been many complete Supreme skateboards, as the brand often works with other brands for other components. But here are a few models to check for the decks.
Tonal Box Logo Skateboard Deck Red – $75.00
Aerial Skateboard Deck – $84.00
Celtic Knot Skateboard Blue – $97.00
KAWS Chalk Logo – $104.00
Paint Skateboard White – $116.00
4. Pros and Cons
Here are all the things we may and may not love about Supreme skateboards.
Pros
Unique deck designs and reliable construction
Durable Independent skate trucks with varied lightness
Spitfire wheels that provide traction and control at fast speeds
Shielded Supreme skateboard bearings for easier maintenance
Cons
Some models can be expensive due to a limited supply
Are Supreme Skateboards Worth It?
Supreme is a highly adored brand that incorporates street-style fashion into skateboarding. And for a brand that focuses on more than a single product line, it's understandable why Supreme boards are slightly pricier than other cheap skateboards.
Supreme skateboards are unique and appealing in graphics, yield quality performances, and work with other top brands for their components.
They are certainly above average when it comes to overall value.
Conclusion
It's great to know where a skateboard graphic comes from or how a skateboard brand creates its products. This way, buyers will appreciate the physical features of a skateboard.
While Supreme is a classic example of a versatile and comprehensive fashion brand, questions raised about its skateboards almost often never fade. So, are Supreme skateboards good? Yes!
Their prices could be a determining factor, but trying these skateboards is worth it.
---
Some top-rated skateboard brands: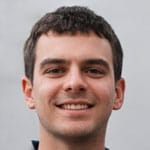 Hi, I am Charles Harris. I opened this site to write as much as I can about my biggest passion – skateboarding!
I started as a clumsy yet passionate rookie 10 years ago to now a still passionate yet much better skateboarder! But I have to tell you, the whole journey has always been fun and rewarding, indeed not without hardship.