More often than not, the skateboard's color remains a relevant factor in the selection process. Although it doesn't influence performance, it offers the skater more character and confidence on the streets.
One of the skateboard brands known to live up to this hype is Zippy Flyer. Are Zippy Flyer skateboards good? Essentially, these boards should be fine for young children learning to skate and others who want to cruise around.
With more brands claiming to do the same, we'd better check what this brand offers in detail.
Notable Features of Zippy Flyer Skateboards
Zippy Flyer focuses more on penny-like skateboards. But, like regular skateboards, questions often raised about this brand still lead to how well it'll work and its overall quality. Let's have this Zippy Flyer skateboard review.
1. Performance and Design
Here's what buyers and the brand say about a Zippy Flyer plastic skateboard's performance.
Adequate trainer boards
Many skaters and buyers commend Zippy Flyer skateboards for their suitability for beginners. This brand makes quality beginner boards that help kids master the basics of skateboarding.
Cruising-centric
Zippy Flyer skateboards aren't for sharp turns but more for cruising rides on the streets or sidewalks.
It might sound like a downside in versatility, but it only proves what this brand specializes in. As long as Zipper Flyer boards are used according to their intended purpose, they should work fine.
2. Components and Specifications
Let's now see what makes up a colorful Zippy Flyer board.
Deck
Zippy Flyer skateboards have a polypropylene body, commonly termed plastic. Polypropylene is a lightweight yet sturdy material that stands strong enough for a skateboarding routine.
What's good about Zippy Flyer's polypropylene deck is it is shock-absorbent. However, you shouldn't expect this product to withstand harsh landings from advanced tricks like wooden decks.
Trucks
Zippy Flyer skateboards use a pair of aluminum skateboard trucks. We already know aluminum is ideal for these wheel holders because it's light and durable.
Notably, the trucks also undergo die casting, which allows them to hold a pretty good amount of weight at 95 kg. Plus, the trucks come with the deck and have a reasonable price.
Wheels and Bearings
Like any other skateboard brand, polyurethane is also common with Zippy Flyer wheels. PU has the best material properties, like rebound and grip, to ensure decent skateboard performance.
Supporting these wheels is a set of bearings that keeps rides precise. These components should be vital as cruising needs smooth-rolling wheels.
3. Price
How much does a Zippy Flyer skateboard cost? The prices may depend on the seller. But these skateboards cost as low as $42.98 to $59.99. There are also other Zippy Flyer skateboard versions with translucent decks. And these cost a bit more at $69.99.
4. Pros and Cons
Here's a complete list of the aspects you may and may not like about Zippy Flyer skateboards.
Polypropylene deck that's light, durable, and shock-absorbent
Sturdy diecast aluminum trucks with a sufficient load capacity
Colorful skateboard options
Quality trainer skateboards
Works best for cruising
PU wheels with precision bearings
Not for sharp or tight maneuvers
Not for complex tricks
Are Zippy Flyer Skateboards Reliable
We often lose confidence in a skateboard when we use it beyond its specified capacity. So, if the skateboard brand or model says it's for cruising, we should abide by this recommendation.
This concept applies to Zippy Flyer. It's good for cruising and roaming around the streets. But we shouldn't consider riding it in tight spaces or practicing professional tricks with the board.
Conclusion
Besides skateboarding skills, our skateboards can also be stylish, thanks to hundreds of skateboard brands that make the selection time-consuming yet fun. Although the aesthetics don't count in performance, they still add value to our money.
So, are Zippy Flyer skateboards good? Yes! Not only are these boards colorful and fun to look at, but they also have quality material construction. These skateboards also make excellent cruising companions. Hence, they can get us through simple terrains.
Restrictions apply to almost any skateboard. Hence, it's our job to consider whether a product suits our needs.
---
Read more: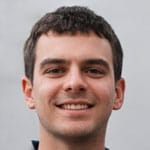 Hi, I am Charles Harris. I opened this site to write as much as I can about my biggest passion – skateboarding!
I started as a clumsy yet passionate rookie 10 years ago to now a still passionate yet much better skateboarder! But I have to tell you, the whole journey has always been fun and rewarding, indeed not without hardship.