One sign of a trustworthy skateboard brand is a long market existence backed by a quality range of products. Though it hasn't been in the market as long as other names like Santa Cruz and Globe, Arbor is a company notable for its use of sustainable wood materials.
Since 1995, it has shown that nature can jive well with colors and creative styles, producing skateboards, longboards, and snowboards.
Are Arbor skateboards good? The brand's variation in products is visible proof. Keep reading as we discover more about Arbor and what brings it success.
Notable Features of Arbor Skateboards
Arbor has produced some of the best snowboards and longboards in the market. Do their skateboards deserve a spotlight? Let's consider the following aspects.
1. Performance and Design
Let's begin this Arbor Skateboards review by assessing their performance.
A regular skateboard should work for technical skating and intricate moves. Indeed, Arbor does these. These skateboards yield sufficient pop and responsiveness for kickflips and other tricks.
With their deck's round and concave shape, Arbor skateboards tend to be comfortable and maneuverable.
Arbor longboard decks are solid, whether it's a longboard or skateboard. This aspect is a plus for heavy skaters or those who ride more often. And although the brand uses sustainable deck resources, it's good that it maintains its boards' durability.
Arbor has produced various skateboard and longboard styles and shapes, suiting the preferences of any skater.
Some of its most prominent creations include the Pro Series, Shaper Series, Bamboo Collection, and Flagship Series.
2. Components and Specifications
Here are the catalysts to Arbor's commendable performance.
As mentioned, Arbor is one of the more sustainable brands in the skateboarding market. Part of its unique culture is using trees that have already fallen. Yes, they don't cut down plants for their decks.
Arbor often uses seven plies for its decks, which have epoxy or wood glue for adhesion. We can expect these boards to be sturdy courtesy of the maple, flexible because of the bamboo, and stylish due to the top and bottom veneers.
With so many variations among Arbor's land boards, we should understand it also has different skate trucks. Let's examine one of its newest items, the Fifty Caliber.
These skateboard trucks have a die-cast aluminum body, the same as thousands of quality wheel holders. Another notable thing is they have reversible hangers. Such a feature helps skaters adjust their carves.
Performance-wise, Arbor trucks also do well, supported by steel kingpins, 50-degree baseplate, and 89a bushings. These features add better board control and can handle your desired skating style.
Of course, not all trucks are the same across all Arbor boards. Its cruiser board designs may use Carver Surfskates, and longboards may have wider 150mm or 180mm trucks.
Arbor shows more identity in its wheels as they have the brand's logo printed with simple, minimalist details.
But if there's one unique area about these rollers, it's their cores. Some Arbor skate wheels, like Summit and Vice, have cores in plastic, metal, or fiberglass. And their role? They improve the wheel's durability while reducing the board's overall weight.
Of course, Arbor skate wheels vary in size, hardness level, contact patch, and shape to fit a perfect skateboard configuration. Skaters can choose between 58mm to 75mm diameters, 75a to 82a hardness, and square, tablet, or conical shapes (among others).
Arbor skateboards are light, responsive, and comfortable. But that's not all because Arbor can also be precise through its bearings.
One of its most prominent offerings is its ABEC 7 Oiled Bearings. These wheel inserts feature a double-sided construction for convenient maintenance and a steel body for smooth rolls.
These bearings are also corrosion-resistant and contain sufficient lubing. This way, skaters can skate longer and build speed better.
3. Price
With all these features and benefits, how much does an Arbor skateboard cost?
Complete Skateboards
Martillo Artist – $107.99
Whiskey Forage – $119.99
Seed Woodcut – $114.95
Pilsner Photo – $149.99
Mission Photo – $159.99
Skateboard Decks
Shuriken Getzlaff Deck – $34.99
Greyson Delusion Deck – $38.99
Greyson Darksider Deck – $38.99
Shuriken Cosmic Deck – $54.95
Greyson Disguised Deck – $64.95
4. Pros and Cons
Here's what we may and may not like about Arbor longboards and skateboards.
Pros
Sustainable sourcing of deck materials
Die-cast aluminum trucks that make better carves and optimize control
Wheels with different core materials for reduced weight and added durability
ABEC 7 bearings for added speed
Cons
Not the cheapest if you're looking for a complete set
Are Arbor Skateboards Worth It?
Knowing all these features and seeing how they perform, Arbor skateboards are worth our money. Besides having durable decks and trucks, lightweight wheels, and precise bearings, Arbor still has a lot to offer.
It sources out decks sustainably and replants trees to protect the environment. Hence, although there could be cheaper boards, Arbor stands out by providing excellent value for money with its products.
Arbor Skateboard VS Other Brands
Here's how Arbor compares to other skateboard brands.
Though both brands make quality decks, Arbor seems to have the edge when it comes to cruisers. Many buyers prefer its Pilsner board over Santa Cruz's Shark.
Let's compare two beginner boards, Arbor Whiskey and CCS.
Arbor Whiskey comes packed with reasonably soft 90a 54mm wheels. These stabilize the skateboard, especially when running through cracks and road debris. However, you might want to tighten the trucks as the bushings are soft.
On the other hand, CCS has smaller but harder wheels (52mm, 100a). Although these boards are often cheaper than Arbor, you might not want to grind on curbs often with their trucks.
Top Arbor Skateboards Models
Let's see more of Arbor's best-selling boards today.
Pilsner Bamboo
Pilsner Artist
Mission Groundswell
Pocket Rocket Bamboo
Martillo Artist
Conclusion
Any skateboard brand can become the best in the market through using premium-grade materials or effective branding. However, only a few can be passionate enough to care for the environment and turn sustainable like Arbor.
So, are Arbor skateboards good? Absolutely! This brand has excelled in several aspects of skateboard-making for years, whether in variety or design. Its boards are poppy, fast, and solid. Hence, skaters can work on them longer and better, no matter their skating style.
Although some brands can be better, Arbor remains steadfast in its vision to deliver quality yet eco-friendly skateboards.
---
Here are the top-rated brands in the world, click to know if you are interested: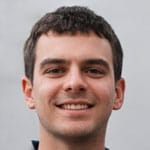 Hi, I am Charles Harris. I opened this site to write as much as I can about my biggest passion – skateboarding!
I started as a clumsy yet passionate rookie 10 years ago to now a still passionate yet much better skateboarder! But I have to tell you, the whole journey has always been fun and rewarding, indeed not without hardship.