The competition among electric skateboards grows tighter each day. Every day, there's a new model that's advertised to be faster or lighter. While these changes spark some friction among companies, they provide more options to skaters.
One of the e-skate brands dealing with these challenges is Evolve. Are Evolve skateboards good? Absolutely! This brand has brought out some of the fastest and most impressive e-skates. Keep reading to learn more.
Overview of Evolve Skateboards
Evolve has a broad vision of incorporating the best of carving, surfing on land, snowboarding, and similar activities into its designs.
With Jeff Anning discovering and not being satisfied with his first motorized skateboard, he decided to take matters into his own hands. That's when he innovated his motorized skateboard with authentic skate parts.
After extensive research and development, he has proven that the wattages have little to do with top-notch speeds. Since their first sale in 2012, Anning and Evolve continued the brand's run as one of the most prominent e-skate manufacturers until today.
Notable Features of Evolve Skateboards
Arguably, e-skateboard features are a bit more exciting to know about than regular boards.
Performance and design
Evolve skateboards have one of the fastest speeds on the market. These boards yield an average speed of 30kph, faster than several e-skateboards today.
What's more impressive is they reach a maximum distance of 40 to 65 km on only a single charge, likely due to Evolve's Regenerative Braking technology. This intelligent motor control feature allows the battery to recharge when braking. So, not only do we find speed, but we also conserve power on the trail.
Design-wise, Evolve flaunts the lightest skateboard profiles in its Carbon series. These are the thinnest boards for the record. What's better is that these models work quietly.
Components and specifications
So, what magic does this brand do to accomplish these impressive performance-related features?
Motors
Evolve skateboard motors are often 1500W. But its new Hadean series now uses 3000W motors, which allow them to go farther. The good thing about these e-skate engines is they're brushless. That means the board is more powerful yet less likely to overheat. Also, they are a catalyst for improved speeds and battery life.
Decks
Evolve invests in various deck materials. But bamboo and carbon fiber are their most dominant resources.
Although we don't often perform tricks on an e-skate, bamboo on these boards, like the Evolve GTX, makes a sturdy deck that doesn't break too easily. Also, this highly sustainable material withstands almost any weather condition, wet or dry.
Carbon fiber, meanwhile, imposes exceptional strength. It's stronger than wooden skateboards and can hold enough weight and pressure. What's surprising is despite its unbreakable profile, carbon fiber remains light, a significant aspect of why Evolve chose this material.
Batteries
Evolve uses Powerflex batteries that display exceptional performance every time. These are why the brand's skateboard models show remarkable speeds and ranges.
Depending on the model, Powerflex batteries have different charging times. Let's take a few models, for example.
Hadean All Terrain – 3.5 to 4 hours
GTR Series – 4 to 5 hours
Stoke – 1.5 to 2 hours
Wheels
One of the best things about an Evolve electric longboard is it provides versatility on its wheels. While this brand primarily flaunts its All-Terrain wheels, it keeps street rollers within reach, as you can buy additional parts and put them on your deck.
Hence, you can use Evolve skateboards to ride anywhere with the All-Terrain rollers or go fast and far with street wheels.
Other wheel compatibilities of this skateboard include Bustin Swift, ABEC 11s, and Orangatan.
Remote control
Not only are Evolve skate decks light, but so are its remote controllers. We already know that e-skate remotes are wireless and Bluetooth-connected. But Evolve designing these devices to be light, handy, and discreet? It's an added comfort factor for the user.
Prices
So, how much do Evolve skateboards cost? Let's see its best models' prices below.
GTR
Evolve GTR Bamboo All Terrain – $1,199.00
Evolve GTR Carbon All Terrain – $1,199.00
Evolve GTR Bamboo Street – $1,199.00
Evolve GTR Carbon Street – $1,199.00
Evolve GTR Bamboo 2in1 – $1,449.00
Evolve Carbon GTR 2in1 – $1,449.00
Hadean
Evolve Hadean Bamboo All Terrain – $1,599.00
Evolve Hadean Carbon All Terrain – $1,999.00
Stoke – $899.00
Pros and cons
Here are the things you may or may not like about Evolve skateboards.
Pros
All-Terrain variants make riding safe.
Efficient connections between the remote control and skateboard
User-friendly
Quality construction
Fast and powerful performance
Cons
The remote control can be fragile and break when dropped.
Not the best acceleration curve
Are Evolve Skateboards Any Good?
There are mixed reactions and feedback about Evolve skateboards. But we can't neglect how its models yield exceptional performances.
Besides their speed and power, Evolve skateboards do not disappoint in their build and overall sturdiness. What's better is these boards offer some flexibility on the wheels.
Comparison With Other Brands
Evolve is good enough to be a brand of performance and quality. But how does it stand against other brands? Let's see the following comparisons.
Evolve VS Boosted
Perhaps, Evolve's speed and range are challenging for Boosted to match. Evolve also has better overall quality, stability, and control. However, Boosted customer service seems better than Evolve's. Plus, the brand's board is cheaper to repair.
Evolve VS Exway
Exway and Evolve are two brands that take the speed and range competition to another level. In speed, the fastest Evolve electric skateboards are the Hadean Carbon and Bamboo Street boards. These models yield a top speed of 50 kph.
However, Exway's Atlas Carbon 4WD is slightly faster at 51 kph. Range-wise, the Atlas Carbon 2WD Street impresses with its 54 km distance. But this is where the Hadean Street e-skates do better with 65 km of maximum ranges.
Top Evolve Skateboards in the Market
Each Evolve skateboard has its significant advantages. Hence, here are the brand's top models to check.
Hadean Carbon All Terrain
Hadean Bamboo All Terrain
Evolve GTR skateboard Bamboo All Terrain
GTR Bamboo 2-in-1
GTR Carbon All Terrain
Conclusion
Indeed, e-skateboards have provided a new avenue and approach to the sport. These boards are significantly faster, more powerful, and more convenient. However, enjoying these features comes with a cost.
Hence, we should evaluate e-skate brands carefully to ensure the best value for our money. So, are Evolve skateboards good? Are they worth the investment? Do they have advantages against other names? Yes!
Evolve produces some of the best e-skateboards in speed, range, and other aspects. Its skateboard models impress many, enough to say it's a spectacular brand to check.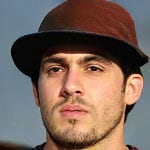 I am Michael, and I have been enjoying this fun sport for seven years. And nothing is better than having a community to share our passion for those thrilling tricks. I am ready to tell you all I know about skateboarding, showing you how to choose a good board and trick to start and how the practice goes. Stay tuned!