Everyone wants a skateboard that already has everything: style, quality, and a friendly price. But do all brands come with these in a single package? No.
Looking across different sites and forums, you may have come across Moose decks. Are Moose skateboards good?
Yes! Moose has proven its worth as a brand that provides reliable skateboards that are affordable for any skater.
About Moose Skateboards

It might be rare for siblings to have joint visions over the same passion. But such is not the case for brothers Joe and Mike Schmitt, who were enthusiastic skaters with interest in crafting skate gear.
These men founded Moose Skateboards in 1976, aiming to deliver unique and quality products to beginners and professional skateboarders. But besides the boards' build, these brothers have ensured their designs are within any skater's budget.
Notable Features of Moose Skateboards
A lot of skaters have considered Moose for its above-average performance. Let's learn more about its attributes in this Moose Skateboards review.
1. Performance and Design
Here are two of the most commendable performance aspects of Moose skateboards.
Excellent Pop – Although Moose is a beginner skateboard, it prepares this skater age group for their first tricks. Moose has made its boards with perfect concave levels and sufficient pop. This way, users feel more thrill and responsiveness from their Moose decks.
Stability – Stability knows no skater level. And Moose has nailed this aspect by enhancing the board's grip and balance with the deck's mellow concave.
Design – wise, the Schmitt brothers made sure their boards were light but strong. And it's evident on Moose's skateboards today. With the various sizes and shapes of the brand, skaters can expect smooth and precise rides.
2. Components and Specifications
Let's see what makes a Moose skateboard.
Deck
Moose takes pride in its skate decks for their durability and lightness. It uses Canadian maple wood on its boards, which yields sufficient pop and responsiveness.
But that's not all because this brand incorporates a fiberglass layer on its decks. The result? Remarkable strength and longevity.
Trucks
The trucks of Moose skateboards come with an industrial-grade aluminum body. These wheel holders have kingpins adjustable to the skater's preference.
With this truck's construction and versatility, skaters can maneuver the skateboard quickly and stabilize better, whether doing grinds or other tricks.
Wheels and Bearings
Moose skateboards often come with 52mm wheels. These rollers have a 99a hardness level, making the skateboard fit for park, street, and other technical skating routines.
Meanwhile, the bearings of this skateboard brand come with rubber shields, Delrin crowns, and synthetic oil to guarantee smooth and precise rides. Also, these wheel cores have ABEC 5 ratings, which suggest they are reasonably fast and work for almost any skating style.
3. Price
Here's how much Moose skateboards cost.
Complete Skateboards
Moose Canadian Maple Cracked Ice 8.25″ – $59.95
Moose Canadian Maple Snow 8.125″ – $59.95
Moose Canadian Maple Vino 7.75″ – $59.95
Moose Old School 10″ x 33″ Stained Black – $64.95
Moose 8.25″ x 32.5″ Fun Shaped Wave Yellow Assembled – $69.95
Skateboard Decks
Moose Old School 10″ x 33″ Stained Green – $29.95
Moose Old School 10″ x 33″ Stained Blue with Griptape – $32.95
Moose Blank Skateboard Deck Natural 7.75″ x 31.5″ – $33.95
Moose Deck Canadian Maple Vino 7.75″ – $33.95
4. Pros and Cons
Let's list what you may and may not love about Moose skateboards.
Pros
Maple and fiberglass decks for better longevity
Excellent pop and responsiveness
Customizable skateboard parts with artistic graphics
Smooth rides with exceptional maneuverability
Cons
Cannot handle much force, particularly in the nose and tail
The blank decks received mixed reviews, with some lamenting their weak construction
Are Moose Skateboards Worth It?
We know skateboarding is a demanding sport in balance, strength, and overall body coordination. The good thing about Moose is it complies with these needs by providing skaters with quality skateboards.
Moose decks, although not top-of-the-line, are worth their cost. Each Moose board has commendable parts, allowing them to go from flat grounds to ramps and other obstacles.
What's better is skaters can customize their skateboards, whether on aesthetics or the skate's parts.
1. Comparison with other brands
Although top skateboard brands already have a lot of aspects in common, here are a few unique features only Moose and probably certain brands have.
Fiberglass integration
Indeed, maple has become a minimum standard for a skateboard to be durable and reliable. But only a few brands, like Moose, add a fiberglass layer to their decks.
And in case you think this material restricts the board's flexibility, it doesn't. Moose ensures its decks are of utmost responsiveness for smoother rides.
Craftsmanship
Albeit using seven plies of maple versus nine of other brands, Moose displays craftsmanship on its decks. It doesn't stack all these layers at once. Instead, it presses each ply against another until all the layers are secure.
By then, it shapes the glued boards by hand to guarantee optimum performance.
Customizability
Moose has a different customizability depth.
It offers a variety of deck graphics, from plain to minimalist, to bold styles. Such broadness allows skaters to be more particular and confident about their boards.
Related:
2. Top Moose Skateboards in the Market
Here are the top-selling Moose skateboards in the market.
Moose Blank Complete Skateboard 7.75″ Natural
Moose Skateboards Old School 10″ x 30″ Natural Blank Complete Skateboard
Moose Skateboards Old School 10″ x 30″ Stained Blue Blank Skateboard
Moose Longboard Pintail 9″ x 43″ Neon Green
Moose Skateboards Old School 10″ x 30″ Stained Red Blank Complete Skateboard
Conclusion
A skateboard made from durable, quality materials guarantees long-lasting use. But a board made with passion and excellent craftsmanship makes rides more fulfilling. While scouring the market, you may find brands with both of these characteristics.
And in Moose's case, are Moose skateboards good? The thing about this brand is its gear has a commendable construction, and the immense and careful work on the boards is evident.
Though some find a few drawbacks about Moose, its price largely delivers what we expect.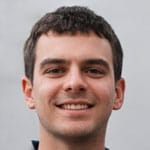 Hi, I am Charles Harris. I opened this site to write as much as I can about my biggest passion – skateboarding!
I started as a clumsy yet passionate rookie 10 years ago to now a still passionate yet much better skateboarder! But I have to tell you, the whole journey has always been fun and rewarding, indeed not without hardship.