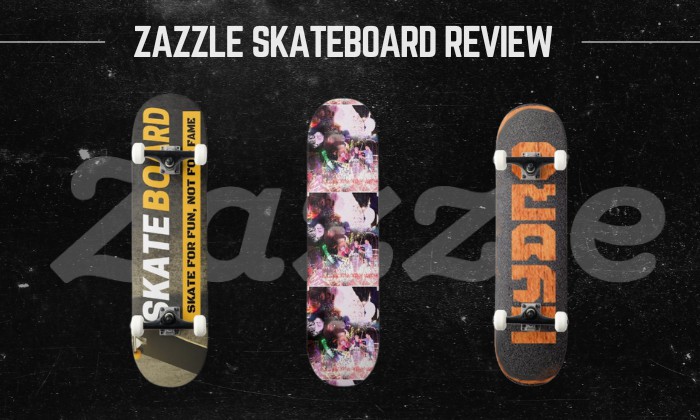 One unique, encouraging factor that makes us buy a skateboard is its customizability. And we don't refer to the parts alone but to the board's visual details as well.
Although these images and colors do not impact the board's performance, it uplifts our spirits and shows our character more. A brand that lets us customize our decks is Zazzle.
Are Zazzle skateboards good? They are. Keep reading as we discuss what makes these skateboards a market choice through this Zazzle skateboard review.
About Zazzle Skateboards
Zazzle combines art, technical skills, and quality in making its skateboards. It has a manufacturing plant in Reno, Nevada, where it designs and assembles hundreds of skateboards.
But on top of these products, Zazzle is an art-centered company that connects creators, marketers, and end-users and helps them design almost anything. It could be cups, pillows, vanity items, and more.
Notable Features of Zazzle Skateboards
Zazzle skateboards are a unique purchase where users can decide how their decks will look before receiving them. But how well they perform and withstand heavy usage depends on the following aspects.
1. Performance and Design
We've seen discussions about Zazzle's performance. And most skaters affirm they're poppy skateboards. They are responsive, and for a rider who does ollies and other tricks, such an aspect helps.
Another experience shared by many Zazzle skateboard buyers is the boards' quality. Although the brand immensely emphasizes art, it doesn't neglect quality, as its decks use maple wood. Knowing this material, we can be confident about its sturdiness and long-lasting usage.
Of course, Zazzle is a formidable company in design because it allows buyers and skaters to customize skateboard to their liking. But what about non-creative skaters? The platform also offers ready-made designs for them.
2. Components and Specifications
Let's learn about some Zazzle skateboards through their parts.
Decks
Most, if not all, Zazzle skate decks come in classic popsicle shapes. The only technical difference rests on their sizes. Zazzle decks can be 7 3/4″, 7 7/8″, 8″, 8 1/8″, 8 1/4″, or 8 1/2″.
Nonetheless, all these sizes have the same USA maple wood material. What's better is that Zazzle uses Franklin, a skateboard-specific adhesive. So, with these materials and construction, skaters can enjoy grinds, flips, and other tricks on the streets and parks more confidently.
Trucks
Besides adding graphics, Zazzle gives skaters the option to add trucks and wheels.
For the trucks, Zazzle uses a pair of all-terrain skate trucks. But though these parts appear versatile, we should still consider their construction to complement the decks.
Material-wise, the hangers of these Zazzle trucks contain aluminum, with the axles in a steel body. These make the trucks durable and more responsive.
Wheels
As mentioned, the wheels are another optional component in a Zazzle skateboard. Zazzle's version of these parts varies by board size, with a common pairing a 99a hardness level and 52mm diameter. These numbers fit well for park, street, and all technical skating styles.
Price
So, how much do Zazzle skateboards cost? Let's see the following models.
Custom Skate Deck Skateboard Teal – $55.16
Rasta Lion Skateboard – $56.96
Dripping Purple Glitter Personalized Skateboard – $58.24
Graffiti Wall Mural Painting Skateboard – $61.60
Tan Terrazzo Eclectic Quirky Confetti Painting -$62.40
3. Pros and Cons of Zazzle Skateboards
Here's a list of what you may and may not like about Zazzle Skateboards.
Pros
Poppy and durable hard-rock maple decks
Responsive trucks made with aluminum and steel
Hard 99a wheels suited for any technical skating style
Cons
Some prints appear off-centered.
Is Zazzle Skateboards Worth It?
Perhaps, having quality, poppy decks, sturdy trucks, and smooth wheels already meets our needs. But we've seen what Zazzle can offer. It goes beyond the technical aspects to make its boards more customizable and pleasing for the users.
While the skateboard's prices aren't as affordable as other brands of the same performance, Zazzle takes pride in distinct decks paired with impressive quality.
Related:
Conclusion
A well-oiled skateboard is fun and satisfying to use. But a custom skateboard gives a higher sense of style and character. This is why Zazzle skateboards continue to thrive in the market.
Are Zazzle skateboards good? While this brand isn't as focused on skateboards as other companies, it doesn't fail to deliver quality decks. Zazzle's sturdy build and versatile truck system make it a skateboard worth a try.
Of course, like any brand, Zazzle might have drawbacks. Hence, let's stay objective and careful when buying.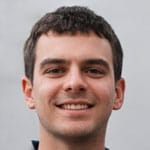 Hi, I am Charles Harris. I opened this site to write as much as I can about my biggest passion – skateboarding!
I started as a clumsy yet passionate rookie 10 years ago to now a still passionate yet much better skateboarder! But I have to tell you, the whole journey has always been fun and rewarding, indeed not without hardship.