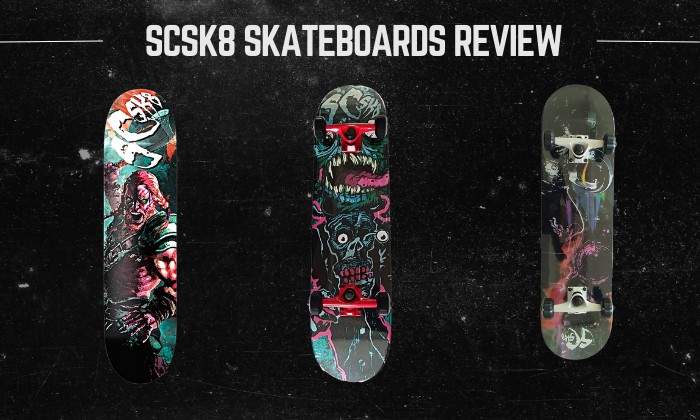 Skateboarders can have varied perceptions of a good skateboard. Some consider their price point, while others look for essential aspects like performance or design. Although both areas are considerable, only a few brands can ace these.
One of the brands favored to have done it is SCSK8. Are SCSK8 skateboards good? At least a majority of SCSK8 skateboard reviews will say they are functional boards with reasonable prices.
About SCSK8
Found at the heart of the sport, California, SCSK8 began operations in 2010. Like many simple skateboard brands, it aims to produce, assemble, and sell skateboards to every user.
It offers skateboards for beginners, professional skaters, or those who only want to stroll around. SCSK8 boards can also come out as Quest, another brand used by the company.
Notable Features of SCSK8 Skateboards
Let's learn more about SCSK8 through these areas.
1. Performance and Design
How well does a SCSK8 skateboard work? Here's what skaters and buyers say.
Tricks make skateboarding more fun, thrilling, and competitive. And SCSK8 shows it's one brand to use for these styles.
These skateboards feature the famous double kicktail skateboard shape. Such is the primary factor that enables skaters to complete sharp turns, slides, and other tricks from either end of the board.
Although a few skaters claim SCSK8 has no skateboard sizes for young skaters, the brand remains firm that its boards suit any skater level.
As mentioned, SCSK8 provides the best boards for any skating style and preference. So, whether you have just decided to skate or want to add some more to your collection, SCSK8 could be considerable.
SCSK8 produces blank boards for skaters who want to customize and branded skateboards who want finished details on their decks. Hence, the design could be less likely of an issue because this brand has both ends.
2. Components and specifications
See if SCSK8 has the same parts and specs as other top skateboard brands.
Deck
We know how SCSK8's double kicktail enables tricks, slides, and other skateboard stunts. But the shape and cut don't do it all. Another aspect we should consider is the quality construction and durability, which SCSK8 applied on its decks.
SCSK8 uses stiff, high-class maple wood for its skateboards. Knowing this wood type, it has sufficient strength and pop and is the best material for skateboards.
Trucks
What trucks do SCSK8 skateboards have?
Like the decks, SCSK8 also uses a famous material in aluminum for its trucks. Although this material earns half conviction from several skaters, it's considerably light and maneuverable.
These aspects should be relevant for most beginners practicing control of their boards and those who skate less abusively on their trucks.
Wheels
SCSK8's wheels are not foreign, as the brands also use polyurethane. Generally, this material is one, if not the most durable medium for skateboard wheels.
It's grippy, resilient, and has sufficient abrasion resistance. And in the case of SCSK8, many skaters affirm they're smooth and have a high rebound and flat spot resistance feature.
Bearings
Another contributing factor to this skateboard's smoothness and flexibility is its bearings. SCSK8 comes with ABEC 7 or 9 cores on its boards, the two with the highest ratings in the ABEC system.
Besides the riding smoothness these bearings offer, SCSK8 cores add more stability to the skater. Even at high speeds, skaters can maneuver safely and more precisely.
3. Price
Here's how much SCSK8 pro skateboards cost.
SCSK8 Best Space Geek 2 Skateboard – $49.99
SCSK8 Lizard King Complete Skateboard – $49.99
SCSK8 Fingerprint Complete Skateboard – $49.99
SCSK8 Skateboard Pre-Assembled Complete Skateboard – $59.71
Quest Longboard Aloha Super Cruiser – $58.05
4. Pros and Cons
We have summarized the areas you may and may nong like about SCSK8 skateboards. Let's see them below.
Pros
Durable skateboards made with sturdy, quality materials
Lightweight and highly maneuverable trucks
Smooth rides courtesy of the wheels
Improved stability from ABEC 7 and 9 bearings
Cons
Not as light as other brands in the overall weight
Are SCSK8 Skateboards Worth It?
SCSK8 may not seem to have extravagant features, but how its skateboards work and withstand different usage levels makes it a brand worth investing in.
The decks are responsive and durable, the trucks have one of the best driving comfort, and the wheel system is reasonably smooth. Not only that, but SCSK8's skateboards are also user-versatile. So, whether you're a beginner learning to skate or a professional looking to ace new tricks, SCSK8 could have the most appropriate board.
Conclusion
Just because a skateboard is cheap does not always guarantee it works at a reasonable level. Similarly, spending more may not always lead us to the best options. Hence, we should consider both aspects to find a functional yet affordable board like SCSK8.
So, are SCSK8 skateboards good? This brand has shown exemplary performance for its stability, smoothness, and versatility. Its skateboards work for any skater age and level, and its parts are good enough to meet the standards.
Although some find these boards slightly heavy, more skaters remain firm that they're the better option.
---
Related: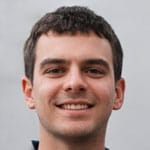 Hi, I am Charles Harris. I opened this site to write as much as I can about my biggest passion – skateboarding!
I started as a clumsy yet passionate rookie 10 years ago to now a still passionate yet much better skateboarder! But I have to tell you, the whole journey has always been fun and rewarding, indeed not without hardship.