The best skateboards aren't always the most expensive ones. Instead, they are the boards that have stood the test of time and degree of usage. A classic example of this is Mini Logo.
Are Mini Logo skateboards good? Since then, this brand has shown exceptional durability and performance, backed by its long years of existence in the market. Let's see what good it offers.
About Mini Logo
Mini Logo started in 1996 as a part of the Skate One empire, a group distributing top brands like Bones and Powell-Peralta.
This brand aims to display exceptional quality on its skateboards while keeping them affordable. And indeed, it has succeeded as it continues to innovate and deliver skateboards fit for any skater level, skating style, and preference.
Notable Features of Mini Logo Skateboard
Perhaps, Mini Logo users won't have setbacks identifying Mini Logo boards for their unique aesthetics. But let's learn more about this brand through other aspects.
1. Performance and Design
Here's what many skaters say about Mini Logo's performance.
Sturdy: At least one skater would lose all his energy before chipping this skateboard. Mini Logo decks take longer to crack, break, and razor versus other skateboard brands. Hence, skaters won't have to deal with damaged boards too soon.
Responsive: A few Mini Logo skateboard reviews have shown Mini Logo boards are poppy and responsive. They work well on ramps, parks, streets, and other technical skating routines. What's better is Mini Logo skateboards are functional even for young skaters.
Comfortable: Not that Mini Logo has cushions, but these skateboards have a shape and concave level several skaters love. Its deck's nose and tail have an ideal size, and the medium concavity makes the board easy to break in on.
2. Components and Specifications
Let's dig into Mini Logo's parts and see what they contribute to the board's performance.
As mentioned, Mini logo decks need more time to break, chip, or razor. And we have to credit the brand using pure North American maple, the wood adored for pop, sturdiness, and stability.
Mini Logo AirLam-pressed skateboard decks come in various sizes and concavity levels. These make the boards work for any skating style and help skaters adapt more efficiently to the deck.
Mini Logo trucks are often Raw or with Split Black. Essentially, they come in sizes to match the skateboard's width.
No matter the design, these trucks have premium-quality alloy materials paired with responsive bushings. These features make the wheel holders yield better rebound and smooth turns.
Mini Logo skateboard trucks also have precise axles with curved hangers. Such a design allows better grinds. And in all these benefits, at least every skater will love how these trucks remain lightweight.
Mini Logo skateboard wheels show a bit more variety than the trucks. Two of its prominent designs are the A-cut and C-cut.
These skate wheels have a high-rebound urethane body, shaped, sized, and calibrated to a specific hardness level. For skaters who love simple visuals, Mini Logo skate wheels could serve them well because of the rollers' uncomplicated graphics.
By far, Mini Logo has one bearing set in circulation, the Series 3.
These bearings combine precision, speed, strength, and value. Each wheel core has two shields to protect it from dirt and unwanted object inside the skate bearing.
And since this is a later version, the Series 3 is essentially faster in performance. Plus, these bearings are more convenient and less tiring to maintain.
3. Price
Here are a few models to illustrate how affordable Mini Logo skateboards are.
Mini logo Birch Skateboard Assembly – Tri 191 – $59.95
Mini Logo Birch Skateboard Assembly Maze – $59.95
Mini Logo Birch Skateboard Assembly Blocks – $59.95
Mini Logo Detonator Black Complete – $179.00
Mini Logo Chevron White Assembled Skateboard Complete – $99.09
4. Pros and Cons
So, here are the things you may and may not love about Mini Logo skateboards.
Pros
Exceptionally sturdy and responsive skate decks
Various skateboard types and shapes for different skating styles
Affordable skateboard prices
Light skate trucks perfect for grind tricks
Cons
Some skaters prefer to have more graphics on their boards and wheels
Are Mini Logo Skateboards Worth It?
Absolutely! Looking at the prices of Mini Logo skateboards and how skaters commend the brand, our money gets its best value.
Mini Logo banks on its durable skateboard deck that can withstand heavy usage no matter the skating spot. It also has reliable and responsive trucks and wheels that improve the skateboard's overall performance, whether on tricks or casual rides.
And supported by its long-running vision of quality and affordability, we can expect Mini Logo to continue delivering and innovating better yet reasonably priced skateboards.
Conclusion
A little more budget can give you a better skateboard. However, these days, the competition among skateboard brands no longer focuses on premium build and designs alone. Top brands today now incorporate quality with a friendly price range.
And Mini Logo is a classic example of this. So, Are Mini Logo skateboards good? Yes! Not only does this brand speak its visions, but it acts on them. Hence, we see affordable boards that can withstand time and usage.
More brands like Mini Logo are around. Thus, whatever you choose, make sure it is worth your money.
---
Some options that are good quality, such as: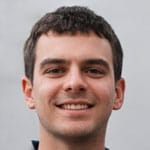 Hi, I am Charles Harris. I opened this site to write as much as I can about my biggest passion – skateboarding!
I started as a clumsy yet passionate rookie 10 years ago to now a still passionate yet much better skateboarder! But I have to tell you, the whole journey has always been fun and rewarding, indeed not without hardship.