In an array of skateboard brands, there's always at least one brand we love and prefer, no matter its flaws or issues. And by patronizing that name and logo, we inherently agree we're ready for a few skateboard downsides.
Nevertheless, not all skateboards are perfect, like Primitive. Are Primitive skateboards good? Yes, these boards do well. But as mentioned, these skates may have a few concerning areas.
Overview of Primitive Skateboards
Paul Rodriguez was one of the most prominent names that spearheaded Primitive's launch. His team consisted of Heath Brinkley, Andy Netkin, Jubal Jones, and others.
Although Primitive brand first appeared in the market in 2008, it has grown enough to compete with other brands with a unique gold foil design. And like all these famous skateboard brands, Primitive has efficiently ventured into selling accessories and apparel on top of its skateboards.
Notable Features of Primitive Skateboard
Below are the more specific aspects that will tell the most significant parts of Primitive skateboards.
1. Performance and Design
How well does a Primitive board work? Here's what most Primitive skateboard reviews tell.
Any skateboard brand can claim its boards are reliable. But only a few, like Primitive, prove such a claim. Primitive skateboards have come designed to withstand rough usage and wear and tear.
What's better is besides the skateboard's study structure, Primitive keeps it light and manageable by using lightweight materials. Hence, even younger, smaller skaters can have fun with this skateboard.
It's not an absolute drawback on Primitive skateboards, but this brand isn't the most responsive in some skating locations.
These skateboards have no flattening. Hence, skaters may not feel as stable when riding. And with limited stability, skaters might only get limited to a few tricks and drives.
Perhaps, another reason Paul calls this good brand Primitive is that he drew design inspiration from the skateboards in the early skating years. Such a design finds the deck undergoing a hard-press construction to improve its tensile strength and overall durability.
2. Components and Specifications
Here's what makes a Primitive skateboard.
Primitive uses the same wood most reliable brands have: Canadian maple. As mentioned, their 7-ply decks undergo a hard-press construction process to ensure they're durable and reliable for rugged use.
Primitive skateboard decks come in sizes ranging from 7.6″ to 8.6″. Several skaters affirm this brand's shape, lightness, and concavity, proving it's worth using for tricks.
One of Primitive's most prominent skate trucks is the Independent Mid Skateboard Trucks Stage 11. These wheel holders have a unique, regal look, having gold baseplates, hangers, kingpins, nuts, and washers.
Performance-wise, these Independent x Primitive Trucks assist skaters in doing tricks. Such is because they have a low-profile hanger that improves the contact points on the nose and tail.
One of Primitive's most recommended wheels is the Rodriguez Rust in Peace. These rollers have 100% polyurethane, considerably the best material for skateboard wheels.
Of course, the size and hardness will depend on the skater's choice of skating style. But these Rust in Peace Primitive wheels have a 52mm diameter and a 101a hardness level, making them fit tricks and technical skating.
Although these parts may depend on the skater's option, Primitive produces home-grown bearings. And these wheel cores have a lot to esteem.
First, these bearings have nylon cages to reduce weight and friction. Second, they have deep grove profiles for improved impact tolerance. Ultimately, these Primitive wheel cores are dust resistant and come lubricated.
Top Primitive Skateboards Models
Here are Primitive's best-selling skateboards today.
Rodriguez Eternity in Blue
Coes Teal 7.75 Complete
Dirty P Colony in Burgundy
Nuevo Future in Blue
Nuevo Melt 8.125 Complete
3. Price
Let's see how much Primitive skateboards cost.
Primitive Complete Skateboards
Dirty P Colony Complete – $70.00
Paul Rodriguez Spaced Complete – $77.00
Nuevo Future Complete – $110.00
Primitive Codes Complete – $110.00
Paul Rodriguez GFL Complete – $110.00
Skateboard Decks
Williams Holofoil Panther – $70.00
Rodriguez Golaso Deck – $70.00
Silvas Nightwatch Deck – $70.00
Vianna Energy Deck – $70.00
Ribeiro Finishline Deck – $70.00
4. Pros and Cons
Here are the areas you may and may not love about Primitive skateboards.
A mellow concave deck that's easy to grip and perfect for tricks
Lightweight yet durable deck materials
Unique gold foil designs
Optimum control during skateboard tricks and even slides
Skateboard decks are inherently susceptible to pressure cracks
Razor tail is often prominent
Are Primitive Skateboards Worth It?
Primitive skateboard exhibits distinct designs with different levels of detail, from plain to bold images and colors. With these, skaters are more likely to find their preferred skateboard layouts without compromising.
Besides these aesthetic features, Primitive skateboards are light. And what's better is the brand keeps such an aspect without reducing the board's durability and pop.
Ultimately, Primitive is one of the best skateboard brands for technical skating and tricks. Although these skateboards have vulnerabilities, Primitive's moderate concave makes flips, ollies, and similar tricks easier and more comfortable.
Conclusion
The best skateboard brands aren't always those that have launched the earliest. Sometimes, these could be brands that entered the market only a few years back, like Primitive. Are Primitive skateboards good?
Yes! What's commendable about Primitive is its visible growth in quality, performance, and product diversity.
Other skateboard brands you can refer to: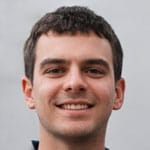 Hi, I am Charles Harris. I opened this site to write as much as I can about my biggest passion – skateboarding!
I started as a clumsy yet passionate rookie 10 years ago to now a still passionate yet much better skateboarder! But I have to tell you, the whole journey has always been fun and rewarding, indeed not without hardship.