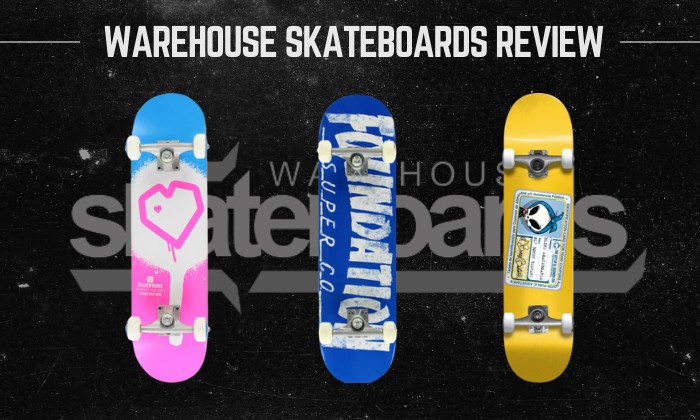 Sometimes, buying skateboards off the Internet is not a good idea. Although the web offers hundreds or thousands of options, many skaters may still express concerns with the subsequent shipment and settlement procedures.
But that doesn't necessarily mean there aren't any credible distributors on the Internet. Apparently, a great place to pick up skateboards online is Warehouse Skateboards.
So, are Warehouse Skateboards good? Generally speaking, Warehouse Skateboards is a trustworthy site to shop with its own share of bad reviews since you can't fully satisfy the Internet.
Overview of Warehouse Skateboards
Mike Duncan started it all. He launched Warehouse Skateboards in 2004, drawing inspiration from a gallery of the most innovative and classic skating gear.
But no, Warehouse Skateboards is not a skateboard brand but a platform where almost all the best brands are present.
Today, Warehouse Skateboards continues to serve skaters with all their needs, from skateboard items to technical assistance.
Notable Features of Warehouse Skateboards
Warehouse Skateboards is a reseller who doesn't manufacture the boards themselves. Hence, we won't delve too much into the build quality or the components from every brand that Warehouse distributes.
Instead, our Warehouse Skateboards reviews take a look at the overall product quality, customer service, shipping procedures, and more.
1. Product Quality
Warehouse Skateboards distribute products from notable brands such as Element, Powell Peralta, Globe, and Alien Workshop. The quality is always up to par, as expected from well-known names.
You can find boards with all kinds of builds and designs at Warehouse. They have bold graphics, meme boards, deep concaves, and even basic black and white.
Warehouse Skateboards offers complete boards as well as individual parts. Whether you're a beginner looking for ready-to-use boards or experienced skaters who want to customize their boards, Warehouse's got your back!
2. Trustworthiness
Warehouse Skateboards is a reputable online retailer. They have been in business for many years and have a significant customer base. However, there can be illegitimate sites that use similar or nearly identical names for fraudulent purposes. Be cautious and always double-check the website before purchasing anything online.
3. Return Policy
Warehouse Skateboards accepts returned items that are unused and in new condition with the original packaging. That means only products and merchandise in mint or in-store conditions can be returned or exchanged.
Customers have 30 days from the receipt date to return the products. After such a period, you won't receive any refunds. On top of that, all returned orders are charged the original shipping fees, including free-shipping orders.
Overall, Warehouse Skateboards employs a typical return policy as retail businesses of its size do.
4. Shipping
At least one skater would often rush to the status section of his orders minutes after checking out an item. Although deliveries don't happen instantly, Warehouse does its best by sending orders as soon as possible.
For the record, it ships orders the day immediately following the order date. And what's commendable is the items arrive within an average of three business days without damage.
5. Customer Service
Active customer service sparks several things about a selling platform; peace of mind, buyer confidence, and immediate concern resolution.
These are other commendable aspects of Warehouse Skateboards. The site's staff is accommodating and understands the customer's concerns.
6. Gratuity Offers
We know how varied Warehouse Skateboards' items are and how good they perform. But what's extra about this brand is it sends bonus items in stickers to its buyers.
Although these items aren't as relevant as other parts, they add character and a customized look to the skateboard.
7. Pricing
Whether it's a complete skateboard or an accessory, Warehouse has affordable options for each item type. Besides budget-friendly choices, this platform allows a convenient search through an easy-to-navigate seller interface.
Hence, buyers can find the perfect board that fits their budget best without shedding a sweat.
Here's how much complete boards in Warehouse Skateboards cost.
Complete Skateboards
RAD Wheels Checker Complete Skateboard – $53.99
Element Section Complete Skateboard – $71.99
Zoo York Skateboards OG 95 Crackerjack Complete Skateboard – $71.99
Element Seal Black Complete – $79.99
Toy Machine Fists Woodgrain Complete Skateboard – $85.99
Complete Longboards
Punked Skateboards Diner Complete Longboard – $107.99
Layback Longboards Throwback Complete – $114.99
San Clemente Longboard Tribal Double Drop – $129.99
San Clemente Longboards Mosaic Sea Pintail – $129.99
Globe Geminon 40 Rock Walnut / Monstera Longboard – $159.99
Complete Cruisers
Swell Skateboards Sanz Black Cruiser Complete – $57.99
Globe Skateboards Blazer Black Cruiser – $105.99
Sector 9 Minimalist Wave Full Moon Shoots Cruiser Complete – $114.99
Globe Skateboards Chromatic Bio-Morph Cruiser Complete – $115.99
Yow Surfskates Pukas Dark Surfskate – $279.99
8. Pros and Cons
It could be subjective to rate Warehouse Skateboards by one brand. Nonetheless, here's what skaters and buyers say about the platform's service and products.
Pros
Hundreds of quality complete skateboards and parts choices
Skateboards fit skaters of any age and level
Exemplified skateboard customization through parts and designs
Huge discounts
Active coupon codes
Cons
Limited financing options
The packaging can still improve
Should You Buy from Warehouse Skateboards?
Definitely! Browsing across Warehouse Skateboards is never a waste of time, whether beginner or advanced skaters. This platform has the best selection of skateboards, longboards, cruisers, parts, and accessories to help every skater gear up for their ride.
And not only is there a broad roster of boards and components but Warehouse Skateboards also ensures these items are high-quality and reliable. Thus, every buyer can guarantee their money is worth the spend.
Conclusion
One-stop shops yield the highest convenience. Not only do they save us time, but they often guarantee we get the best complementing items. And for skateboards, Warehouse is one of the perfect examples.
Are Warehouse Skateboards good? Absolutely! They offer the best skateboards and parts that fit under a significantly broad range of users, prices, and skills. Though the selection process can be overwhelming, Warehouse ensures you can find the best skateboard configuration.
So, it's time we look for the best brands and products from Warehouse Skateboards.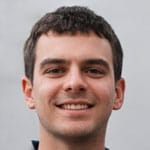 Hi, I am Charles Harris. I opened this site to write as much as I can about my biggest passion – skateboarding!
I started as a clumsy yet passionate rookie 10 years ago to now a still passionate yet much better skateboarder! But I have to tell you, the whole journey has always been fun and rewarding, indeed not without hardship.