We are often fond of knowing about the best skateboards for the streets, parks, or cruising. Similarly, we love to hear what experts tell us about the best shoes to skate.
But what about skateparks? What fascinating things can we learn from these places knowing they're almost identical in obstacles? The size. How's that?
So, what is the biggest skatepark in the world to begin with? It's the SMP Guangzhou Skatepark in China. Let's see more about these spots below.
Biggest Skateparks in the World
The world's famous skateparks have a story. And how people made it huge was also because of noble reasons. Here are the largest skating facilities around the globe.
1. SMP Guangzhou Skatepark
In one of the greatest nations in the world sits the biggest skate park ever. The SMP Guangzhou Skatepark boasts a 182,000-square-foot area that houses all skating obstacles a skater can ever wish for.
The most visible obstacles here include bowls of various styles. These are the flow, pool, combi-style, and snake run. Also, it has half pipes, mini ramps, and other transition-centered fixtures.
Besides the park-style obstacles, the world's largest skatepark features benches, ledges, handrails, and stairs. And what's better about that is these skating obstacles work for all levels.
Unfortunately, the largest skatepark in the world became inoperative after receiving backlash on its construction.
Operating hours: Permanently closed
Location: University Town Neihuan East Road, Panyu District, Guangzhou, Guangdong, China
2. SMP Shanghai Skatepark
The second biggest skatepark in the world still rests in China, the SMP Shanghai Skatepark.
This skatepark might be smaller in total area compared to the previous SMP, but it has massive obstacles scattered around its 148,000-square-foot land.
Some street skating blocks include the pyramid and bank ramps. Also present are the rails and ledges, the staples for every street skater. But what we find a bit more unique about this skating park is its transition ramps.
You will also see quarter pipes as short as two feet, 17-foot tall bowls, and a full 360-degree pipe for professional skaters. And for vert skaters? There is a 100-foot ramp waiting.
Operating hours: 9:30 AM to 6:30 PM
Location: 2100 Songhu Road, Yangpu District, China
3. Lauridsen Skatepark
The third greatest skatepark in the world is at the heart of the sport, the USA.
Lauridsen Skatepark is about half of SMP Guangzhou, with an area of 88,000 square feet. One thing that makes this skatepark world-class is it originated from the brilliant minds of Lance Mountain and Colby Carter, two credible names in the field.
The street portion of this skatepark doesn't only showcase one but ten different types of ledges. Add 11 rail styles and more than a couple of stair choices, and street skating feels like another level.
Other than street skating, Lauridsen also features different bowl styles and depths. No matter how much elevation you need, each bowl has it. Plus, there are some of the biggest skateboard ramps around that cater to skaters of all levels.
Operating hours: 6:00 AM to 10:30 PM
Location: 2nd Avenue, Des Moines, Iowa, USA
Read more: 9 Biggest Skateparks in the US
4. North Houston Sworld's largest skateparkkatepark
Still in the United States is the 78,000-square-foot North Houston Skatepark.
This skatepark in Texas is reasonably narrower than the previous spots. But it doesn't stay mediocre in obstacles. The facility features a 20-foot full pipe, a thrilling snake run, and tall bowls. Not to mention that it also comes almost complete with all street skating obstacles.
Operating hours: Closed on Tuesday
8:00 AM to 10:00 PM on weekdays and Saturdays
10:00 Am to 9:00 PM on Sundays
Location: Kuykendahl Road, Houston, Texas, USA
5. Shaw Millenium Skatepark
Seated in a neighboring country from the US is the Shaw Millenium Skatepark. This Canada-based park spans 75,000 feet, packed with varied trails and obstacles.
Shaw has different bowl styles mentioned in the previous skateparks, from backyard to flow bowls. Also, there are various ledges in it, plus an A-frame, manual pads, and rails to complete the street skating experience.
Operating hours: 24/7
Location: 1220 9 Ave SW, Calgary, Alberta, Canada
6. Lake Cunningham Skatepark
Back in the US is where the most massive cradle and highest vert wall reside, the 57,000-square-foot Lake Cunningham Skatepark.
These obstacles both measure 22 feet. Also on the side is a world record-holder 20-foot full-pipe. Lake Cunningham Regional Skate Park is almost complete with the obstacles essential to a skatepark. It also features drinking fountains and restrooms.
Operating hours: Closed on Mondays and Tuesdays
3:00 PM to 9:00 PM (Wednesday to Friday)
9:00 AM to 9:00 PM (Saturday)
9:00 AM to 7:00 PM (Sunday)
Location: 2305 S White Rd San Jose, California, USA
7. Craig Ranch Skatepark
Hardcore Skateparks ensured that Craig Ranch is a structure that boasts various-sized bowls, walls, extensions, and more.
This skating park in California has a total area of 65,000 square feet, able to fit cradles, ledges, stairs, flat bars, manual pads, and the thrilling bowls mentioned. For the record, Craig Ranch is the largest park in Nevada.
Operating hours: 7:00 AM to 10:00 PM
Location: 2305 S White Rd San Jose, California, USA
8. Unit 23 Skatepark
Skaters in Europe who don't want to get bothered by the weather can visit the Unit 23 facility, as it's the biggest indoor skatepark in the United Kingdom. With a 56,000-square-foot area, it also holds other activities besides skateboarding, like BMX and scooters.
What many would like more about this spot is it has an equipment shop ready to serve skaters instantly.
12:00 PM to 10:00 PM (Monday to Friday)
12:00 PM to 8:00 PM (Saturday & Sunday)
Location: The Old Bond Castlegreen St., Dumbarton, Scotland
9. Black Pearl Skatepark
At first glance, the 52,000-square-foot Black Pearl Skatepark seems like a bowl-saturated rink with pool and flow bowls, over-vert cradles, hips, radial pockets, and more. While true, this park still has street obstacles in ledges and rails.
What's unique about this Cayman Island skate park is its overall setup and location. Besides the fact that the famous skater Tony Hawk placed this facility in the Caribbean region, you can also find a wave pool adjacent to it.
Operating hours: 3:00 PM to 7:00 PM
Location: Grand Harbour, Cayman Islands
How is a Skatepark Built?
The coolest skate park comes from a series of conceptualization and brainstorming until the end of the construction. Here are the basic steps of building such a facility:
Step 1: The sports federations, local authorities, city councils, and other organizations planning to construct a skatepark obtain a certification classified into Recreational or Competition. The exact proof should identify the park or street skating disciplines.
Step 2: The design undergoes evaluation based on Sport Technical and Social Utility criteria. The same facility gets tested for Safety Standard Compliance.
Step 3: The skatepark should pass the essential general characteristics established by World Skate, which are as follows.

The location should be in an urban area, easily accessible, have parking provisions, and can accommodate several athletes, officials, and spectators.
There should be fences during practices and competitions.
Step 4: The skatepark's design should comply with the following requirements specified by World Skate.
Allowed size of competition facilities
Structure of the facility
Obstacle types and dimensions
Flow line specifications
Skating surface preferences
Importance of a Skatepark

Skateparks are a perfect growth avenue for the young generations: In a time when technology maneuvers the kids' attention, skateparks are the best diversions. These places help the youth discover a new hobby, engage more physically, and find a second home.
There is inclusivity in skateparks: These facilities present a sense of belonging – these places are where skateboard enthusiasts get the validation and acceptance they need.
Positive impact on the economy: A well-built skatepark can attract tourists, thus improving the region's visitor economy. Additionally, it can provide opportunities for local businesses, such as skate shops, restaurants, and cafes near the skatepark.
And as some skateparks require security, maintenance, and coaches, they can provide opportunities for local employment.
Frequently Asked Questions
What is the smallest skatepark in the world?
Mills Ends Park is the smallest skatepark to ever be built, measuring only 452 square inches. It was initially built for a light pole, but the project was scratched.
Are there any safety measures in place at the biggest skatepark in the world?
Yes, safety measures are necessary to ensure no obstacle will pose a danger to the skaters. Allegedly, it was due to safety reasons that the SMP Guangzhou, the world's biggest skatepark, was eventually closed down.
How much does it cost to build a skatepark?
A skatepark construction costs $50 to $75 per square foot. The prices may also vary depending on design details, amenities, neighboring construction, drainage, and labor cost.
Conclusion
The biggest skatepark in the world represents more than just a massive concrete playground for skateboarders. It is a symbol of skateboarding culture and its growing influence on the global community.
Beyond the benefits to the skateboarding community, these parks have the potential to stimulate economic growth, create job opportunities, and promote healthy lifestyles for the local community.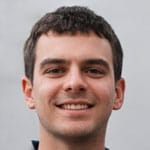 Hi, I am Charles Harris. I opened this site to write as much as I can about my biggest passion – skateboarding!
I started as a clumsy yet passionate rookie 10 years ago to now a still passionate yet much better skateboarder! But I have to tell you, the whole journey has always been fun and rewarding, indeed not without hardship.