Like their traditional counterparts, electric skateboards have continually evolved over the years. If the non-electric boards have utilized lighter, more durable materials to make their decks, e-skates have ventured from using belts to hub motors.
One of the proponents of the latter motor type is Maxfind. Are Maxfind electric skateboards good? Yes, these skateboards are outstanding with their high top speeds and lengthy range capacities.
Overview
Maxfind began when its founder met a road accident using a belt-driven e-skateboard. From there, he learned he wasn't the only one to experience the issue with the board's motors getting exposed to water and other solid objects.
Hence, in 2015, a group of engineers and creators resolved that hub motor e-skateboards could be better and safer than belt motors, hence, developing Maxfind.
Notable Features of Maxfind Electric Skateboards
Maxfind One
Maxfind FF Plus Series
Maxfind Max4 Pro
Maxfind Max 4
Maxfind Max 2 Pro
Maxfind FF Series
Maximum speed
15mph
24mph
24mph
25mph
24mph
26mph
Maximum range
11 miles
11 miles
12 miles
13 miles
15 miles
21 miles
Hub motor power
350W
1200W x 2
750W x 2
500W x 2
600W x 2
750W x 2
Hill-climb
10%
35%
12%
30%
20% to 25%
30%
Dimensions (L x W x H)

(inches)

27 x 8 x 4.5
38 x 13.4 x 6
38 x 10.6 x 5
38 (L)
31 x 10.6 x 5
38 x 11.4 x 4
Weight (lbs)
10
24
16.3
16.5
12-14
19
Weight limit (lbs)
143
220
220
220
220
220
Deck material
Strong composite plastic
Super Flex strong plastic composite
Canadian Maple wood
Northeast Maple Wood with Carbon Fiber coat
Strong composite plastic
Super Flex strong plastic composite
Trucks
Forged trucks
CNC Double Kingpin
Forged CNC trucks
CNC
Forged and CNC trucks
CNC Double Kingpin
Wheel size
75mm
165mm
96mm
90mm
90mm
96mm
Charging time
60 minutes
180 minutes
120 minutes
120 minutes
120-180 minutes
180 minutes
1. Performance and Design
Let's see what unique Maxfind skateboards can bring through the following aspects.
A notable performance feature of this brand is its fast acceleration. Many skaters have affirmed Maxfind skateboards, especially the top models, only take a few seconds to achieve maximum speed.
Maxfind e-skateboards have a unique material construction that makes them stable and more controllable. A typical skater would have no issues performing sharp turns on these boards.
Design-wise, a commendable aspect of Maxfind e-skateboards is their easy-to-swap batteries. This way, skaters can bring an extra power bar to prolong their rides.
2. Components and Specifications
Almost all Maxfind models use durable plastic composite for their decks. The only exceptions apply to the Max 4 variant that uses Northeast Maple wood and Max4 Pro with Canadian maple.
Decks made from plastic composite usually yield a promising performance. These can withstand heavy usage and offer some flex.
On the other hand, maple-based skateboards are inherently durable, flexible, and more weight-bearing.
Maxfind features unique CNC-made trucks, which are machine-cut to the shape of the skateboard truck. Typically made from alloy or aluminum, these components are precise, strong, and visually pleasing.
A few models also use forged trucks, which are formed by workers beating a heated object to achieve the desired shape. Compared to their CNC counterparts, forged trucks can be stronger, but they are less precise.
Maxfind wheels come in a range of sizes. They could be as small as Maxfind One's 75mm or as big as FF Plus Series' 165mm. In terms of hardness, these wheels are rated 78A on the Durometer scale, meaning they're soft and designed for outdoor traveling.
Overall, I'd say that the wheels absorb shocks and vibrations pretty well. They have no trouble running over small obstacles like pebbles, cracks, etc.
Following the founder's experience with belt drives, Maxfind has resorted to hub motors. This yields a better speed than the belt, a quieter performance, and lightweight construction. Plus, these motors are more water-resistant and require lesser maintenance.
On average, Maxfind's electric skateboards need 120-180 minutes to charge, except for Maxfind One, which takes 60 minutes. I'd say that this short charging time is pretty impressive, considering that other e-skates can require up to 5 hours to charge fully.
On average, Maxfind e-skateboards can carry a maximum load of 220 lbs, except for Maxfind One, which only handles 143 lbs. This is a little low compared to other e-skates, as the average weight range for these products is 200 to 330 pounds.
3. Price
Are Maxfind e-skateboards expensive? You be the judge with these prices.
Maxfind Max One – $358.80
Maxfind Max 2 Pro – $449.00
Maxfind FF Series – $599.00
Maxfind Max4 Pro – $649.00
Maxfind FF Plus Series – $1099.00
4. Pros and Cons
It's pretty challenging to complete a Maxfind electric skateboard review by one model alone. Nonetheless, here's a collective assessment of the areas you may and may not like about the brand.
Pros
Hub motors for easier maintenance and improved protection from water
Sturdy composite plastic or durable maple decks
CNC-made trucks that are more durable
Generally quicker charging times
Reasonable hill-climbing capacity
Cons
Electric components are inherently more susceptible to damage
Is a Maxfind Electric Skateboard Worth It?
Absolutely! Although electric skateboards are expensive by nature, the price differences account enough for the improvements in convenience, design, and technology of these boards.
Maxfind is a reliable brand that is well-designed, powerful, and easier to maintain because of its hub-centered motors.
Conclusion
The skateboarding culture has commenced far enough to make the sport more inclusive. With the journey becoming a success, it continues to thrive as it serves the needs and preferences of more skaters through phenomenal brands like Maxfind.
So, are Maxfind electric skateboards good? Yes! This brand has revolutionized the use of hub motors, reducing the risks of damage from water exposure. Besides these innovations, the brand has made its skateboards durable, reliable, and well-performing.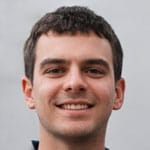 Hi, I am Charles Harris. I opened this site to write as much as I can about my biggest passion – skateboarding!
I started as a clumsy yet passionate rookie 10 years ago to now a still passionate yet much better skateboarder! But I have to tell you, the whole journey has always been fun and rewarding, indeed not without hardship.