Inarguably, beginners need the most assistance in skateboarding. They require guidance, help, and appropriate equipment so they learn efficiently.
And more about training and beginner skateboards, is there a perfect brand for fresh skaters? White Fang could be a sound name. Are White Fang skateboards good?
For the record, these skateboards are famous for being the best introductions of newbies to the sport. But how long will they remain relevant? Keep reading to know.
Overview of White Fang Skateboards
As a collaborative brand, White Fang focuses on quality while keeping their products' prices reasonable. What's good is this brand not only offers outdoor but indoor sporting equipment as well.
Overall, many skaters consider White Fang as a brand for beginners. But that doesn't mean it doesn't work for adult or advanced skaters. It's only a matter of how soon users will outgrow their White Fang boards.
And if that time arrives, skaters have already improved and found the skating style they want.
Notable Features of White Fang Skateboards
1. Performance and Design
At least one White Fang skateboard review will say White Fang is a non-pro skateboard brand. Hence, at a beginner skateboard level, what can a White Fang board do?
Speed
The first area we want to highlight is the White Fang skateboard's speed. It's not an e-skateboard. But it banks on its ABEC 9 bearings.
Looking at the chart, we can affirm these ratings are at the higher end, promising a faster and more precise performance.
Solid deck
A firm, sturdy deck always feels better and adds confidence. And this is another aspect White Fang offers. Despite being a beginner skateboard, its deck imposes a solid and durable body courtesy of its maple structure.
Design
Design-wise, White Fang created its skateboards with beginners in their mind. These boards have a perfect concave shape topped by an emery sandpaper to help the user get a firm grip on the deck.
In aesthetics, be careful about choosing as this brand offers several visually-catching graphics. You don't want to miss any of them.
2. Components and Specifications
All the benefits and advantages discussed above are attributable to the following components.
Deck
In addition to White Fang decks' sturdiness and shape, there are a few more things you might want to know.
You must have been lucky to purchase a White Fang deck recently because of its improved construction. How?
On top of the deck's 7-ply maple wood body, this good skateboard brand has innovated a rough-sealing process on the board's surface. This move has made White Fang decks more difficult to break, water-resistant, and anti-slip.
Trucks
If there's a part that justifies White Fang being fit for beginner and advanced skaters, it's the trucks.
White Fang uses a pair of 5-inch magnesium skate trucks on its complete skateboards. Like the deck, these parts also exhibit optimum durability. What many like most about these wheel holders is they remain firm no matter the terrain's condition.
Although some skaters find these parts loose, such should raise a concern. These trucks are adjustable and adaptable to the skater's preference.
Wheels
White Fang is a famous brand for its street skateboards. And what wheels do these boards use?
For the record, White Fang has 52mm, 95a durometer wheels. These rollers help the skater perform tricks and execute technical skating better. Although beginner skaters might not be at this stage yet, it's good how the brand adapts to the wheel types needed for these skating styles.
Bearings
As mentioned, White Fang skateboards use ABEC 9 bearings on their wheels. Unfortunately, what some skaters claim about this brand might not be the same across the entire community.
Some say ABEC 9 bearings are slow, while others find them faster and more precise.
Price
Most White Fang skateboards are considerably affordable. Their prices often go around $37.99. And all you have to do is pick from the brand's offered designs. Here are a few of them.
Arrow
Check
Dalmatian
Diamond
Pink Fantasy
Pros and Cons
Let's recap what you may and may not like about White Fang skateboards.
Pros
Works best for beginners and even advanced skaters
A durable, water-resistant 7-ply skateboard deck
Wheels suited for doing tricks
Fast and exceptional ABEC 9 bearings
Affordable skateboards with a variety of designs
Cons
Some find the trucks too loose, although adjustable
Is White Fang Skateboards Any Good?
So, we have finally seen what a White Fang skateboard can offer. And overall, it's safe to confirm they're good skateboards.
White Fang delivers, from the deck build to design, performance, and all other components. What's better is these boards come at a reasonable price. Hence, a versatile yet reliable skateboard can be within anyone's reach.
Comparison With Other Brands
Here's how White Fang skateboards stand versus other brands.
White Fang Vs Cal 7
We know White Fang's exceptional suitability for beginners. Are there similar brands? Let's have Cal 7 as an example.
This brand also possesses the stability and balance beginner skaters need. But if we are to highlight a Cal 7 feature that makes it better than White Fang, it's its improved pop and better grip tapes.
Nevertheless, besides their perfection for beginners, Cal 7 and White Fang are typical in price range, being two affordable brands. Plus, they excel in graphics as well.
White Fang Vs Baker
Like Cal 7, Baker and White Fang also have similarities, although on the adverse side. Both skateboard brands have issues with their trucks.
And on their differences, we can say White Fang has slight advantages. First, White Fang complete skateboards come assembled, while Baker requires professional assembly. Otherwise, you can't enjoy it at all.
Second, White Fang has faster and more precise bearings rated ABEC 9. And though not too disadvantageous, Baker only has ABEC 5 cores.
Conclusion
Our beginner experiences determine how good we will get, no matter what we do. Yes, it applies to skateboarding. Unguided training or inappropriate equipment will likely cause us to fail.
Hence, one step to prevent failure is to use a quality beginner skateboard like White Fang. So, are White Fang skateboards good? This skateboard brand might not have high-end features, but they work as they should.
These skateboards are durable, reliable, fast, and decently performing. And with their affordable prices, more beginners and future skaters will find them worth trying.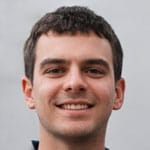 Hi, I am Charles Harris. I opened this site to write as much as I can about my biggest passion – skateboarding!
I started as a clumsy yet passionate rookie 10 years ago to now a still passionate yet much better skateboarder! But I have to tell you, the whole journey has always been fun and rewarding, indeed not without hardship.