Outdoor sporting brands don't settle with a single product line alone. Often, these famous names expand by venturing into other sports, increasing their market presence and overall performance.
One of these brands is Retrospec. Over the years, it has joined the most respected names in outdoor activities, especially cycling. And not too long after its conception, it began producing skateboards.
So, is Retrospec legit in skateboarding? Find out as we take this Retrospec skateboard review. Let's see what these skates can offer and if they suit us best.
About Retrospec Skateboards
Retrospec has one ultimate goal, among others, to make everyone feel that the outdoors is worth enjoying. With that, the brand delivered hundreds of products to meet the demands of various customers, quality, design, and price-wise.
Hence, from selling bikes, Retrospec ventured into selling more bicycle styles, water and snow sports equipment, skateboards, exercise tools, and more outdoor activity items fit for the youth and the elder groups.
Undoubtedly, it had various products growing extensively. And one of these is its skateboards.
Retrospec Skateboard Features
So, are Retrospec skateboards good? What makes a Retrospec board? Here are its essential components.
1. Deck
What makes the Retrospec board decks reliable is its two quality material types; bamboo for longboards and Canadian maple for skateboards. Both materials offer the perfect balance of flex and durability, making them ideal for their intended skating styles.
Of course, like any brand, Retrospec also makes a statement in its graphics. Buyers can choose a broad design variety, from simple to bolder ones. Hence, skaters are more likely to land on a unique design.
2. Trucks
Trucks should be sturdy enough to handle weight and pressure. The good thing about Retrospec is it uses high-quality steel trucks. This way, skaters and longboard users ride better and more stable.
3. Wheels
While these parts are one of the most replaceable in a board, it's satisfying to know that Retrospec ensures they last long using quality materials. What's better is the brand has various wheel choices specifically for longboards and others ideal for technical skateboarding.
With one less area to worry about, buyers only have to think of the perfect size and hardness level. Eventually, they can achieve the board's complementary grip, speed, and stability.
4. Bearings
Skateboard bearings get gauged through ABEC ratings. And lucky are Retrospec users because this brand uses ABEC 7 to 9 wheel cores. What do these numbers indicate? They are on the faster and more precise end.
More about choices? Retrospec bearings come in various types; steel, ceramic, and titanium. Each has a certain price level, advantages, and drawbacks. So, besides regular lubrication, we should identify the best bearings that can perform the best.
Performance and Durability
Now, how well can a Retrospec board perform? And how durable is it?
Summing up the features of a Retrospec longboard or skateboard, we can affirm that the brand pours enough to make its boards perform well.
Its decks come from quality materials that can hold enough weight. The trucks can withstand pressure. Notably, the brand has wheels that suit grippy rides and technical skating. And the bearings live around the upper end of the ABEC ratings.
With these, we can expect stable boards, responsive skateboard movements, fast rides, and continuous improvement.
Durability-wise, the boards' components speak for this aspect. The bamboo and maple show exceptional sturdiness. Plus, both materials feel light and less straining to use.
Besides the deck, the steel trucks, high-quality wheels, and steel, ceramic, and titanium bearings all exhibit longevity in support of various skating styles.
Pros and Cons of Retrospec Skateboards
Let's summarize the best aspects of Retrospec as well as its downsides.
High-quality materials used in the decks, trucks, wheels, and bearings

Various board options suited for any age and user level

Stylish deck graphics

Exceptional board durability
Potentially more expensive than other brands

Lesser customizability with decks coming as complete skateboards
Cost
What's pricey for one might still be manageable for the other. Nonetheless, let's get a clear view of some Retrospec board prices.
Retrospec Quip Mini Cruiser Skateboard $29.99

Retrospec Alameda Skateboard Complete – $36.95

Rift 41″ Drop Through Longboard – $59.99

Zed Pintail 41″ longboard – $59.99
Is Retrospec a Good Brand?
Following the features of its skateboards and longboard, is Retrospec now a good brand?
For a company that started selling quality bicycles, Retrospec deserves recognition as one of the best skateboard brands today. Its use of quality, durable materials, variety in designs, and suitability to any user level make it a name to consider when browsing a skate shop.
Above these, Retrospec also offers safety gear to ensure its customers get sufficient protection in any outdoor activity. Overall, this brand tops in durability, value for money, quality, and customer service.
Tips for Choosing the Right Retrospec Skateboard
Do you want to own a Retrospec board, too? Check the following products to know what to look for.
1. Retrospec Alameda
Perhaps, Alameda is one of the most in-demand boards you would want for street or technical skating. This skateboard has gritty tapes on the stepping surface, 95a hard wheels, ABEC 7 bearings, and a 7-ply maple wood deck. Setups with these components allow skaters to perform tricks better and glide through street obstacles more efficiently.
2. Retrospec Tidal Dropdown Skateboard
Big, bold, yet simple. These are how we describe Tidal best.
Tidal longboards have a 41″ x 9.5″ body that yields optimum stability and a broader stepping surface when skating. They also have two more maple layers than Alameda, making them sturdier in extreme riding situations.
Not only is this board bold in size. It's also more accommodating to skaters of any level and almost any weight, as it can load a maximum of 220 lbs without issues.
3. Retrospec Quip Mini Cruiser Skateboard
When some people thought Retrospec skateboards had no variants, there was the Quip Mini Cruiser.
This Retrospec penny board is inferior in size, with only 27′ x 7.25″ dimensions. But it promotes the best portability compared to the preceding two. Another noticeable feature is its plastic body.
But while these characteristics draw confusion among buyers, Retrospec guarantees this board works for almost any purpose.
Frequently Asked Questions
Can Retrospec skateboards handle tricks and stunts?
Yes! Retrospec has its deck and trucks as the primary proponents for doing tricks and stunts. The maple wood provides a sturdy and responsive platform for the skater, and the trucks improve the board's stability from taking off to landing.
Of course, it would be a different case with a Retrospec cruiser board or longboard, as both types have more suitable functions.
Are Retrospec skateboards suitable for beginners?
As mentioned, Retrospec is a beginner-friendly brand.
More particularly, Retrospec boards have quality trucks, sturdy decks, and responsive bearings. Additionally, the entire board's build is lightweight. In effect, beginner skaters control the skateboard better and learn more efficiently.
How do Retrospec skateboards compare to other popular skateboard brands?
Every skater owning a distinct skateboard brand will often tell how good it is and what makes it better than the others.
Here are the things that compare Retrospec to other brands.
Deck quality

– Retrospec learned how maple is most responsive for skateboards and bamboo works for longboards.

Price point

– Besides its items' value for money, Retrospec also produces many of the cheapest outdoor sporting products.

Suitability for beginners

– The entire structure of a Retrospec board fits beginners well and allows them to control the skateboard better.
What is the lifespan of Retrospec skateboards?
It's probably subjective to decide on a Retrospec board's life based on one's experience alone. So, the brand guarantees a 5-year warranty for its skateboards. That means customers can count on the item's quality and durability for years, even a lifetime.
What maintenance is required for Retrospec skateboards to last longer?
While other Retrospec products might need stringent maintenance procedures, its skateboards require almost the same steps as other brands.
Clean the board with mild soap and water solution.

Perform regular checkups for potential cracks and other damages.

Never store the board under the sun or near sources of heat.

Using a carrying strap or bag will help you transport the board better and keep it away from damage.

Use waterproof sealant if you can't resist taking your Retrospec board in rainy conditions.
Conclusion
Landing on a quality skateboard brand often feels like hitting the pot. You get the value for your money, ride better, and expect your board to last longer.
This Retrospec skateboard review only tells us that many brands serve quality, durability, and value for money without the buyer breaking the bank.
Hence, we should be mindful of the brands we check. This way, we won't have regrets once we complete our purchase. Plus, we get to enjoy ourselves longer and learn better.
Read more: Overview about creature skateboard.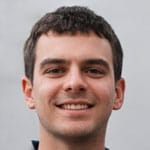 Hi, I am Charles Harris. I opened this site to write as much as I can about my biggest passion – skateboarding!
I started as a clumsy yet passionate rookie 10 years ago to now a still passionate yet much better skateboarder! But I have to tell you, the whole journey has always been fun and rewarding, indeed not without hardship.