Every skateboard brand isn't a one-night concept. Often, it comes from a series of experiences translated into phenomenal boards, thus giving buyers more confidence in the product.
One of the well-known brands to be founded by professional skateboarders is Thank You. So, are Thank You skateboards good? Yes! Backed by the seasoned Daewon Song and Torey Pudwill, this brand has produced reliable skateboards since its foundation in 2018.
Let's see what this brand can offer through this Thank You skateboards review.
Notable Features of Thank You Skateboard
Aside from the brand being Song's and Pudwill's way of giving back to the community, what are its remarkable features? Here are a few significant aspects to consider.
1. Performance and Design
What should we expect from a Thank You board performance, and how good are the brand's designs? Let's find a few highlights.
One performance feature skaters love about Thank You boards is their lightweight design that doesn't compromise the quality of their components. Therefore, these boards yield a less straining experience, especially for beginner or young skaters.
Thank You skateboards are versatile for any skater level. They are spacious boards with adequate shapes that assist skaters and improve their stability.
Design-wise, Thank You may arrive as an unassembled or complete skateboard. The only advantage of the latter is it gives skaters customization options. Nonetheless, Thank You skateboards have stunning graphics and styles.
2. Components and Specifications
Here's what makes the best Thank You skateboards.
Thank You skateboards often come with maple decks, which are inherently lightweight, durable, and responsive. Aside from their 7-ply construction, the boards feature a medium concave design, making it easier to land tricks.
Thank You uses aluminum on its trucks. These wheel holders come in an Indy style, making them perfect for tricks. Supporting these trucks are 90A bushings. Though small, these truck components improve the trucks' turns even at sharp angles.
Not only do the decks and trucks use standard or popularly known durable materials, but the wheels too. Thank You's urethane wheels show an impressive rebound, proving they work well for technical skating routines.
You can find Thank You wheels in various sizes, ranging from 50mm to 70mm. As for hardness, the wheels are rated from 78A to 101A on a durometer scale.
The most significant proponent to Thank You's smooth performance is its bearings. These wheel interiors have an ABEC 7 rating, which means they're precise, fast, and smooth. Though these add to the skateboard's cost, Thank You's performance pays off well.
Note that all these parts, except the deck, may not only be from Thank You. Some Thank You decks might have TGM wheels, Core trucks, Amphetamine skateboard bearings, and other brands Thank You Supply offers.
3. Price
So, how much does a Thank You skateboard cost? Among the most popular models are the Breakthrough and Candy Cloud, which cost around $111. Nevertheless, the brand has more deck options. Let's see some of their prices.
Paisley Logo Deck – $66.69
Shark Snack Torey Deck – $22.21
Never Ending Torey – $66.69
Daily Essentials – $66.69
Jeron Wilson Limited Edition Tribute Hawk – $103.76
4. Pros and Cons
Let's have the areas you may and may not love about Thank You skateboards.
Lightweight skateboards
Durable and responsive maple decks
Smooth-turning trucks
High-rebound wheels
Not the most affordable skateboard brand
Is Thank You Skateboards Worth It?
Thank You has visibly higher-priced boards compared to other good deck brands. But although these skateboards cost higher, their design, structure, quality, and overall performance do not disappoint.
And knowing what Thank You stands for, skaters will find more sense in paying more for a skateboard brand established under a mission.
Conclusion
A durable skateboard brand earns admiration from buyers and skaters. But a brand made for a community-centered goal deserves the same amount of patronage. And Thank You is a perfect example.
So, are Thank You skateboards good? Absolutely! This brand did not only enter the market as a giving-back platform but one that can give skaters smooth skating experiences. Thank You skateboards also have aesthetically pleasing designs. Thus, they're worth buying, despite their high prices.
---
Related: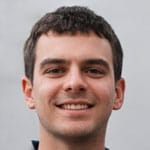 Hi, I am Charles Harris. I opened this site to write as much as I can about my biggest passion – skateboarding!
I started as a clumsy yet passionate rookie 10 years ago to now a still passionate yet much better skateboarder! But I have to tell you, the whole journey has always been fun and rewarding, indeed not without hardship.